Are you struggling to find a master's program that is exciting, dynamic and allows you a chance to make a positive impact? Here are 5 reasons why the Master in International Relations is your best bet.
4
min read
If the last few years have proven anything, it is that there is need for a more comprehensive global outlook to help us navigate international challenges. The world desperately needs community-minded professionals who are determined to make a positive impact on the society around them. This master's program is the key that will help you do just that.
What is international relations?
International relations is a relatively new field that studies the unique relationships between different countries and cultures and how they affect different aspects of society, from economics to law, security and governance. It focuses on the impacts of global development while giving you a deeper understanding of current international issues such as climate change and human rights.
The Master in International Relations at IE University is designed to effectively equip people who want to be on the forefront of societal change. It will prepare you for a successful future in a dynamic, fast-paced sector while sharpening your leadership and communication skills. With three specializations to choose from—Geopolitics and Diplomacy, International Economics and Business, and Global Governance and Cooperation—this master's program will empower you to find the niche that best fits with your interests and allows you to make an impact.
5 reasons to study international relations
Here are the top reasons why you should consider pursuing studies in international relations:
Studying international relations is a surefire way to hone your decision-making, analytical, and interpersonal skills. You gain a comprehensive understanding of society, people, globalization and multinational markets. This skill set is in high demand among leading employers in both the private and public sectors. International relations today is an up-tempo and flourishing field, with plenty of opportunity for travel.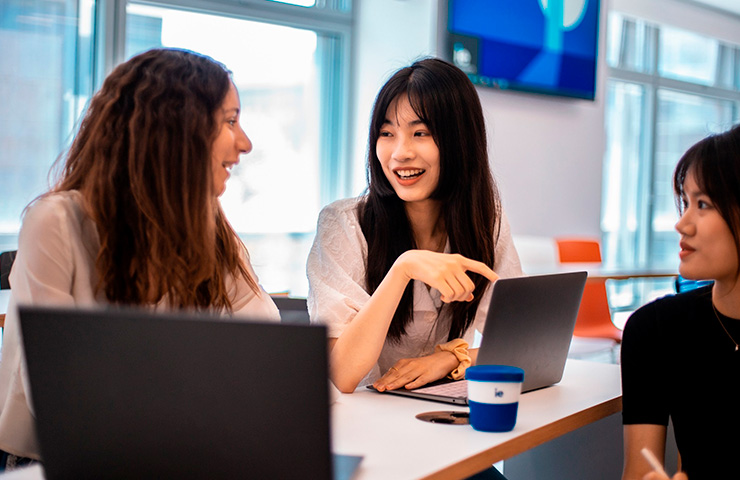 After graduation, you will be a high-value professional capable of working in a wide range of lucrative fields and roles.
The ultimate choice will depend on your unique personal and professional goals, salary expectations and preferred country of work. You could choose to work as a diplomat, intelligence or policy analyst, international marketing manager, political risk analyst, public affairs specialist or a host of other professional roles.
2.    Develop key transferable skills
Over the course of your studies, you will develop key skills that can easily be applied to many other industries. You'll get the chance to hone your abilities in public speaking, communication, data analysis, cooperation, critical thinking, conflict resolution and more. The Master in International Relations also places a strong focus on analytical and management skills, so you'll not only be able to identify problems and craft solutions, but also to lead others in doing so.
With such a comprehensive and dynamic skill set, you will open up your career to a whole new world of opportunity and professional success.
3.    Gain real-world experience
To work in this field, you must develop a strong global perspective. This is critical to understanding the impact of laws and conflicts around the world. Immersing yourself in another culture—with different perspectives, language and traditions—will prepare you for the real world of work.
That's why our program participants spend one week visiting Brussels, the European Union and leading international organizations.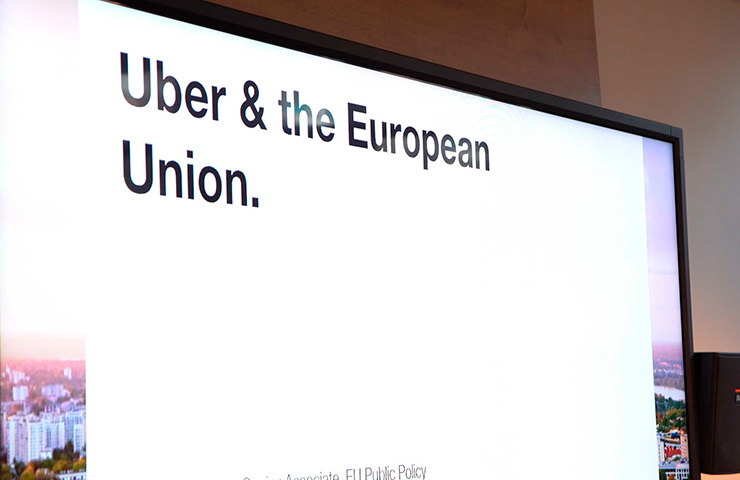 Students can also take part in an exchange program, where they will spend one week at one of our international partner institutions.
Prior to graduation, students will also carry out their Capstone Project in collaboration with organizations in the public, private or nonprofit sectors, a valuable opportunity to get hands-on experience, crafting solutions to real problems in the field of international relations even before completing the degree.
4.    Be part of a team
At its core, international relations is a highly collaborative field. Whether you'll end up in an embassy or a boardroom, your job will always be a team effort. The Master in International Relations has you working your collaborative muscles all throughout the program, with a strong focus on group work inside the classroom and a capstone project in which groups of two to three students work closely with an external organization. Studying at IE University also gives you a great headstart on making connections with people from all backgrounds who are passionate about making a global impact, establishing a strong network that will nurture your career.
5.    Make a positive impact
The program was designed in collaboration with the Organization for Economic Cooperation and Development (OECD). This means that you will get hands-on experience in how the organization solves social, economic and environmental challenges for the benefit of millions around the world.
If you are passionate about fighting social injustices, then this program is the right fit for you. You will study global history from a multifaceted lens, transforming into a disruptive leader who understands the lessons of the past and knows how to effectively apply them to present challenges.