At IE University we're justly proud of our international and uniquely diverse community. In fact, our student body comprises people from over 140 countries! We also know that embarking on the next phase of your educational journey is easier when the road is clear of financial stresses. So we've got six routes to a scholarship that you may not have been aware of—including specific opportunities for students from Indonesia and Malaysia.
4
min read
Removing barriers to education
IE University receives applications from all over the world every day, but we understand that not everybody can easily fund their studies. Socio-economic conditions and unfavorable exchange rates are just a couple of the factors that might hinder even the best candidates from studying with us.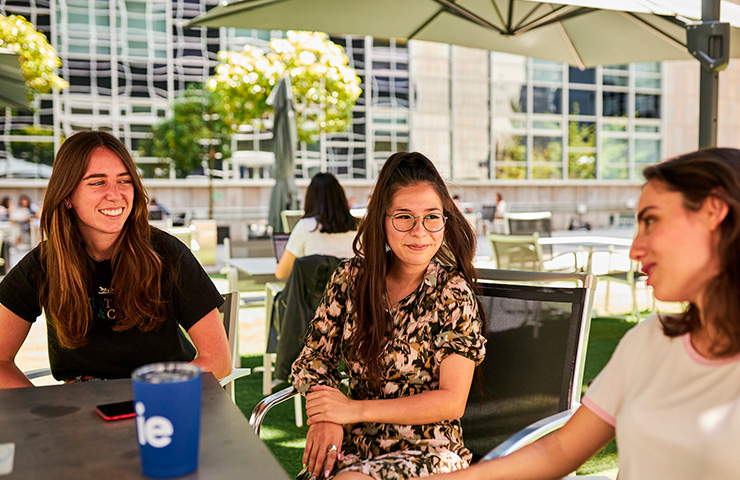 But we don't want anything other than talent and ambition to be decisive factors in access to higher education.
And if you're from Indonesia or Malaysia, worry not, as there are plenty of ways aimed specifically at helping you fund your studies at IE University:
ITB-IE University Scholarship Agreement
Institut Teknologi Bandung, or ITB, is known to be one of the best universities in Indonesia. Some of the greatest engineering and business minds in the country have graduated from this prestigious university. However, not everyone knows that IE University has recently signed an agreement with ITB to facilitate access to our master's programs. If you are a current student or an alum of Institut Teknologi Bandung, you could get up to a 40% reduction on tuition fees at IE University. This is an outstanding opportunity to study in one of Europe's leading institutions of higher education, and we'd love to help you take advantage of it. Just email the Indonesia/Nusantara office director at nusantara@ie.edu to get the ball rolling.
LPDP Entrepreneurship Scholarship
If you're Indonesian, you've most likely heard about the LPDP scholarship fund, which has successfully sponsored many Indonesians to study abroad over the years. The scholarship covers more than just tuition fees, also extending to other costs such as transportation and books.
Did you know that IE University is on LPDP's list? However, do note that LPDP looks for a specific entrepreneurial profile, and there are certain requirements to be fulfilled, such as a business plan presentation. Also, since LPDP looks to sponsor full-time programs and you'd be required to take some entrepreneurship electives, the only IE University programs that would be eligible under this scheme are our Master in Management and International MBA. You can find out more about LPDP scholarships here.
MARA Graduate Excellence Program (GREP)
Similarly, if you're Malaysian, you've probably heard of MARA scholarships. In January 2022, we welcomed our first MARA scholar to IE University on our International MBA program, and we would like to welcome more! The MARA GREP scholarship covers tuition fees and other related costs such as transportation and cost of living. Candidates must be 35 years old or younger in order to study abroad. Also, at least one of the parents of the candidate has to have Bumiputera status. You can find out more about the scholarship requirements here.
Corporate scholarships
Don't forget to ask your employer's HR team about the possibility of sponsoring your studies. There are quite a few companies with talent development programs for you to take advantage of! These programs usually cover tuition fees, transportation and living costs.
We have welcomed many students through the scholarship program from Bank Mandiri Indonesia, as well as students from PETRONAS Malaysia.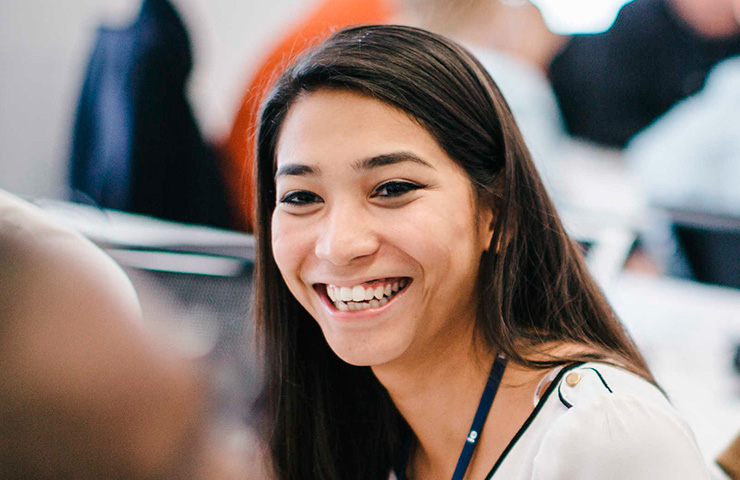 Scholarship competitions
From time to time, IE University has organized special competitions or challenges that offer scholarships as prizes. For example, in 2020, the IE Indonesia office organized the Tech MBA challenge with Tokopedia, the leading e-commerce company in Indonesia. In 2021, there was a "Money Heist" challenge for the entire Asia-Pacific region, and the second and third prizes went to students from Malaysia and Indonesia. Keep a lookout for these challenges, but if you're on the IE University mailing list, you'll be in the loop for sure!
Scholarships from IE University
If none of the options above suit you, don't worry; IE University offers merit-based and needs-based scholarships for its applicants globally.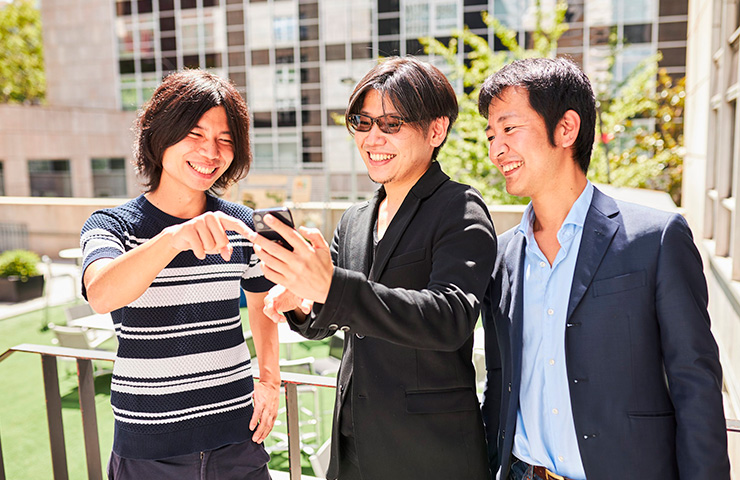 You can apply for a scholarship while applying for the program that interests you, and once you've been admitted, your application will be reviewed.
You'll be notified of whether your scholarship request has been successful before proceeding to enrollment. Find out more about IE University scholarships here.
There you have it: six different scholarship routes, including Malaysia- and Indonesia-specific opportunities, that could make your journey to the program of your choice a more clear-cut, simpler experience. We hope you'll find a funding option that works for you, and we look forward to welcoming more Malaysians and Indonesians to the international community at IE University!
Author: Isma Husein