International MBA or Global Online MBA: Which is right for you? Studying an MBA is more than studying business; it's opening yourself up to global opportunities and transforming your career.
3
min read
MBAs are programs that are highly valued by employers and that give you the skills for thriving careers in business or management. Thanks to the diverse skill set you'll develop with an MBA, they also offer you transversal knowledge and experiences that you can apply in a wide range of sectors.
With an MBA from IE Business School, you'll be primed to succeed whatever path you've got your eye on.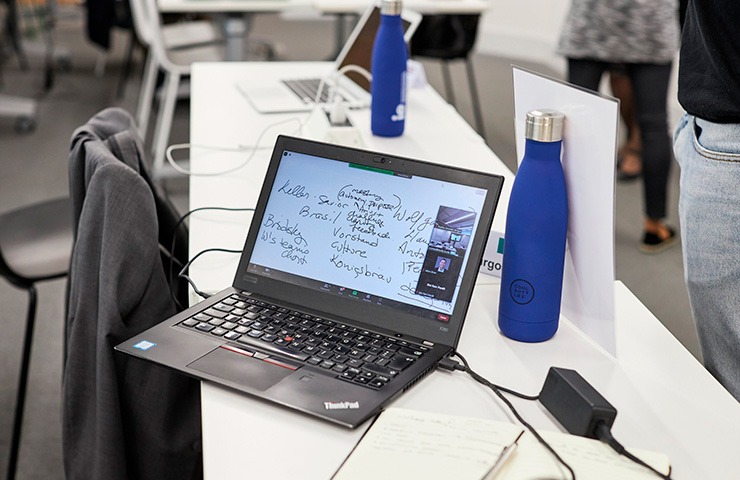 Our flagship programs, our MBAs are designed differently to suit your lifestyle needs and offer maximum flexibility.
What's the difference between the International MBA and the Global Online MBA?
While both programs are designed to introduce you to key business concepts and get you working toward your future, the main difference between the two is that the Global Online MBA is part-time, while the International MBA is full-time.
Both programs benefit from our expert faculty of industry professionals who will guide you to your future career. But each program has its own, unique offering to suit your personal needs and objectives.
The International MBA
The 11-month, full-time International MBA at IE Business School immerses you in the international business world. You'll be learning in a cohort of over 75 different nationalities, in Madrid, Spain, a world city with global connections and a thriving business community.
You'll study key concepts, put theories and business frameworks to the test and focus your interests in the final elective period. Over one year, the International MBA unlocks a world of career opportunities so you can make an impact on international business.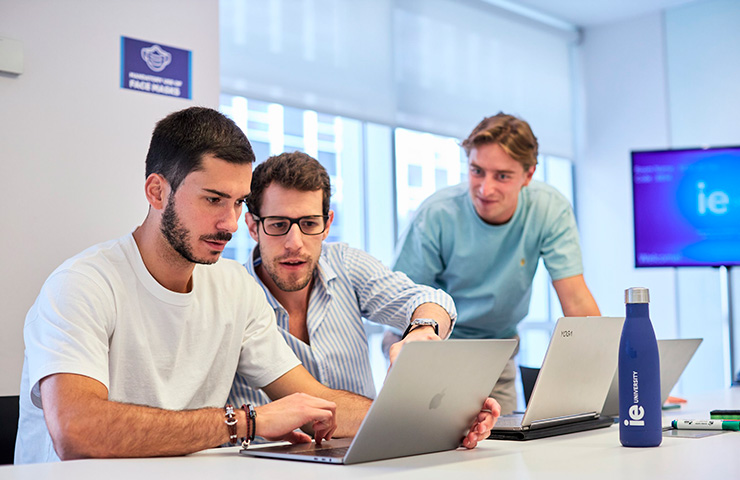 The Global Online MBA
The Global Online MBA can be completed over 17, 24 or 30 months so you can fit this part-time program into your existing schedule. Its format is designed to unlock the best learning experience possible for you as a global professional, with three residential periods in Madrid and an all-online option. This top-ranked part-time program focuses on driving future change in a digital world, making an impact and boosting your employability. And it does so with proven success, being ranked 1st in the world by QS in 2021.
Toward the end of the program, you'll take on a specialization project to fine-tune your learning to your specific, personal career goals. Our Global Online MBA is also adapted to our new normal so you'll be ready to lead our digital world to success.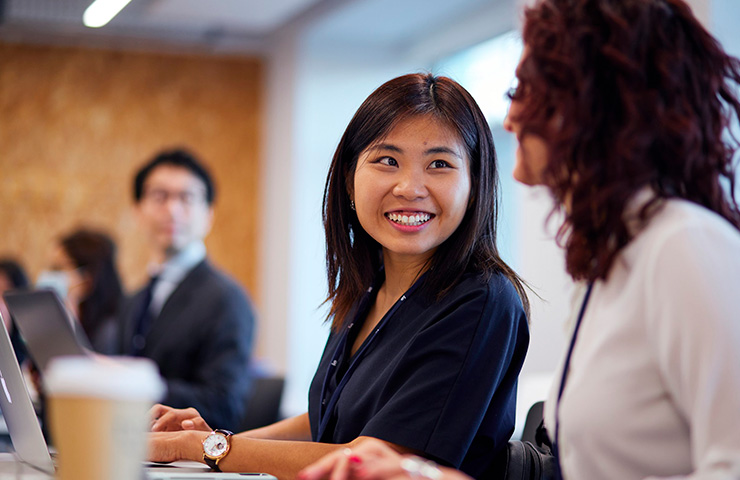 "Diversity pushes the limits of our intellectual flexibility; this is essential for managers wanting to succeed in today's international business environment." Taylee Lewis, Global Online MBA graduate
Why choose IE Business School?
Not only is IE Business School one of Spain's leading business schools, but it's also got a worldwide reputation to back up your education. Indeed, P&Q Top Entrepreneurship ranked the International MBA fifth in the world for entrepreneurship in 2021. The Global Online MBA, meanwhile, was ranked first worldwide in 2021 by QS. Simply put, IE Business School is a leading institution with global connections that will unlock doors for you.
Based in the heart of Madrid, you'll be ideally placed in a worldwide business hub that's highly attractive to both startups and corporations.
In such a global and creative city, you'll cultivate an international mindset to develop your critical thinking in your program and beyond, through to your career.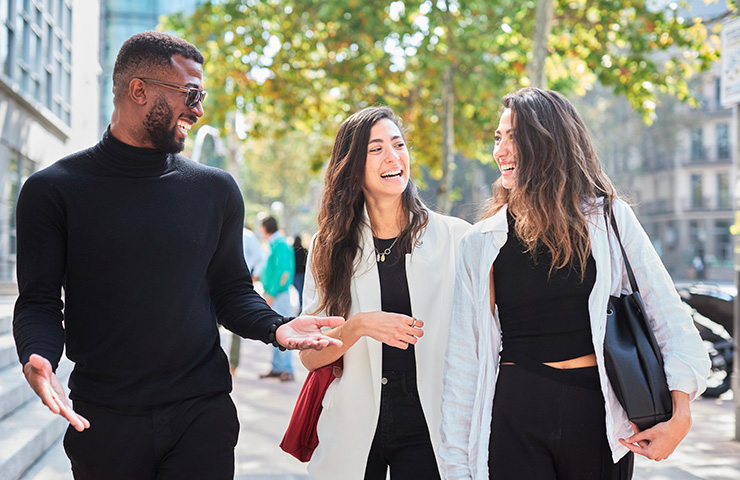 Beyond the quality of the education itself is the experience of studying with IE Business School. With a hugely diverse student body comprising over 130 nationalities on campus, and a worldwide, connected alumni community, you'll build a network and live an experience that will stay with you forever!
Want to put your best foot forward in the business world? Discover our International MBA and our Global Online MBA.