Your financial background should not stop you from reaching your full potential. With a range of financial aid options designed to suit your specific needs, we ensure that all talented students can pursue the master's programs of their dreams.
4
min read
World-class education is truly transformational. This is something that we at IE University are reminded of on a daily basis. We see the fruits of education in the change our community drives. We hear about it in the stories of those who have passed through our doors. We are constantly humbled and delighted in equal measure by the lasting impact our ecosystem has in supercharging individual potential.
But we're also aware of the privilege that is part of gaining access to a life-changing institution like ours. For many, the main barrier to transformation has nothing to do with talent. These ambitious students have boundless willpower and a burning desire to make a difference and drive change. For high-potential individuals like these, there is only one thing standing in their way—finances.
We have long recognized the undeniable fact that an individual's financial background should not impede their access to a world-class education. And we have never stopped working to make it so.
A history of impact
Since 1997, the IE Foundation has been actively promoting IE University's values of entrepreneurship, diversity, inclusivity and innovation. Our work is wide-ranging, from funding research to providing community access to our facilities and other innovative social impact projects.
But perhaps one of our most long-lasting initiatives is empowering individual talent to help unlock change. Through the IE Foundation and our Financial Aid Office, we systematically break down this all-important financial barrier to success. And the numbers speak for themselves. In total, we have awarded over €18,000,000 in scholarships, with over 6,000 individuals benefiting from one in the last five years.
What's more, 51% of the scholarships are awarded to women, representing our commitment to equality and inclusion.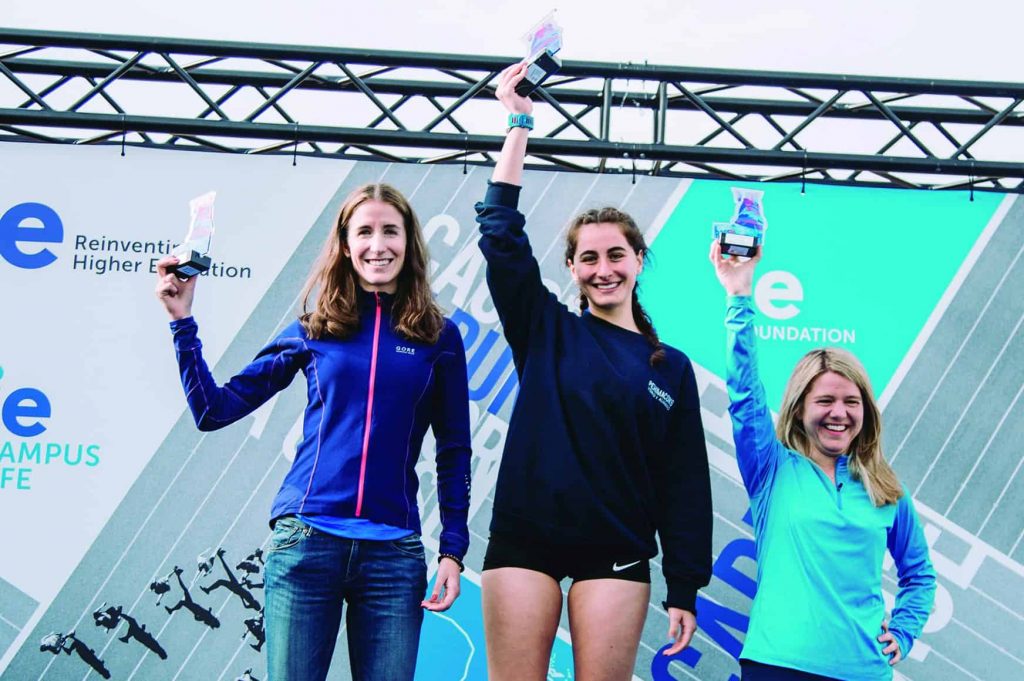 We understand that not everybody requires the same level of help to gain access to an IE University program. That's why we have developed numerous avenues of aid, ranging from full scholarships to loans to flexible options for tuition payment.
Scholarships
The various scholarships we provide are aimed at talented students and judged based on economic circumstances, outstanding skills, and academic or professional excellence. These scholarships are made possible through the incredible support and generosity of our alumni, companies, partner organizations and other donors.
Master's scholarships
We have a huge range of scholarships for master's students with distinct donors, purposes and targets. For example, the High Potential Scholarship stands out as a needs-blind award where all applicants are automatically entered. There is no application form to fill out and it is applicable to all potential programs. This scholarship recognizes talent. No more, no less.
The rest of the scholarship options are centered on individual needs and vary depending on the program area or other criteria. For example, you can apply to the dean's awards for each individual school, which seek to reward academic excellence and champion representatives of IE University's core values. Then there is the IE Scholarship for Diversity, an award for candidates who display a unique characteristic that would serve to enhance our diversity even further.
Who we look for
There are numerous other scholarships, whether based on entrepreneurship, innovation or specific criteria. For example, certain scholarships target women in STEM, while regional scholarships are directed at students in the Asia Pacific region, Africa and more. It goes without saying that these particular scholarships have individualized targets that need to be taken into account before applying.
That said, each individual must share certain traits, regardless of the scholarship's specific criteria. They must display outstanding talent, drive and passion for their area, effectively showcasing the ways they will make an impact through IE University's training. Applicants can apply to the vast majority of our scholarships 48 hours after having submitted their application, but will not be evaluated by the Financial Aid Committee until they have been formally admitted.
Loans and flexible tuition payment
Even if you aren't considering applying for a scholarship, many of our students still need some form of financial assistance. At IE University, we have signed a number of agreements with various financial institutions which give our potential students access to extremely favorable loan options and conditions. What's more, our Financial Aid Office is always on hand to help you throughout this process by presenting you with all of the options available.
Finally, we offer the option to pay in more affordable installments. While the specific number of payments depends on the program in question (consult your specific program for more details), this flexible option is both interest-free and does not require credit checks. That said, plans with more than three installments will be subject to a €400 charge to cover added administrative costs.
Overcome any financial barrier and unlock your latent potential with one of our master's programs. As a passionate and talented individual that's eager to make an impact, we will help ensure you gain access to this incredible opportunity regardless of your financial situation. For more information about our Financial Aid options, please visit our website or contact your specific program advisor.