IE University's Master in Finance program offers an adaptable, market-driven curriculum that helps graduates find immediate employment in a dynamic, innovative global industry.
4
mins read
The Master in Finance at IE University is geared towards professionals and executives from around the world who are already forging career paths in fields such as investments, corporate finance and private equity, and fintech.
Whether you want to make a career switch to a new sector, acquire real-time industry knowledge that will power-charge your CV, or move up in the company you currently work for, the Master in Finance offers you a world-class education and the flexibility you need to balance your studies with everything else you do.
One of the top Master in Finance programs in the world
Lauded as one of the top Master in Finance programs in the world, IE University students have the unique chance to learn from the best in the business.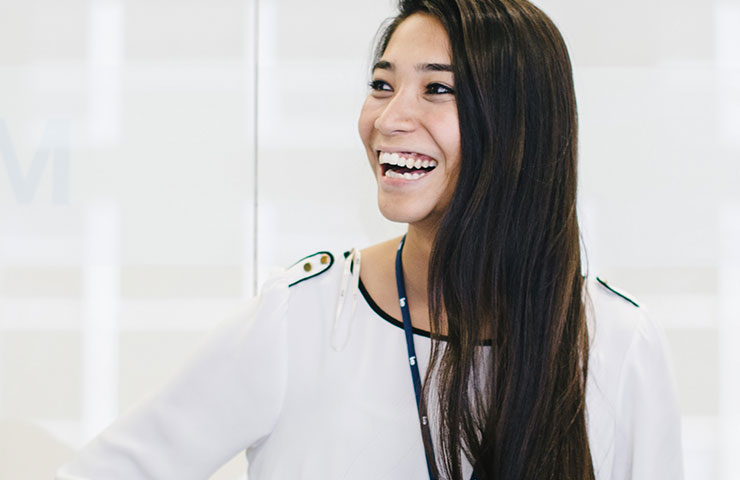 Our international teaching roster of financial experts and innovators includes people who have become—or are fast on their way to becoming—leaders in the global financial industry.
A rapidly evolving industry with infinite roles and opportunities
Some of our Master in Finance students are already working or have a clear job role in mind when they enroll in the program. Their objective is to leverage what they learn to move directly toward that role or increase their mobility in the company that currently employs them. Because finance is a dynamic and highly innovative sector in which new job titles and descriptions are constantly emerging, you might benefit from knowing what type of roles are available to you.
Our Master in Finance alumni work in both the private and public sectors, and they hold positions in entities ranging from local banks to multinational corporations and global financial organizations.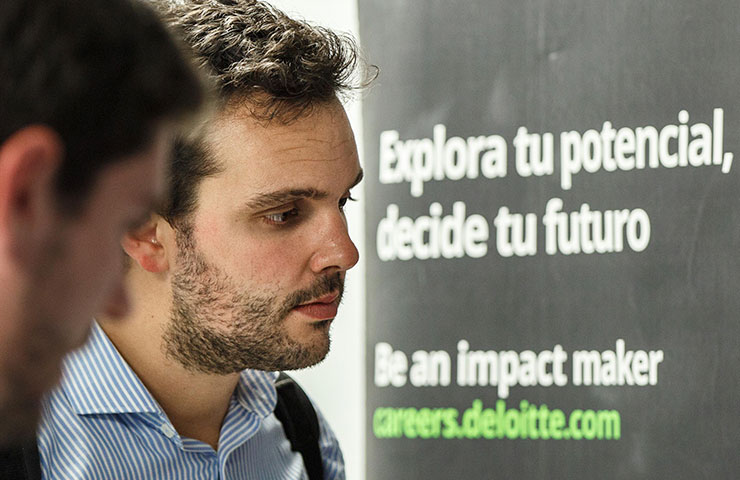 Some have founded their own for-profit and non-profit companies, and others manage major companies.
Below are just a few roles that, as a graduate of IE University's Master in Finance, you could be embarking on when you complete our program:
Financial Analyst
Financial Analysts assess the performance of different key financial instruments such as stocks, bonds and other equities. With this information, they guide their clients in both the public and private sectors so they increase profits through expenditures. In the US alone, there were over 400,000 such positions in 2019.
Personal Financial Advisor
A personal financial advisor studies the marketplace and its current characteristics and trends in order to recommend strategies with which their clients can make wise investments, grow their wealth and plan for the future. Most work in the finance or insurance sector, and many are self-employed.
Investment Banker
As an investment banker, you will be responsible for managing the finances of large corporations and institutions, and you could design and intervene in the mergers and acquisitions of banks and other multinational entities.
Entrepreneur
Do you have a great idea for a business? With the entrepreneurial knowledge and skills you acquire at IE University, you will be able to found your own company and scale it toward an eventual Initial Private Offering. You could also start a non-profit and help those in need.
Chief Financial Officer (CFO)
Having a master's degree in finance is a major advantage if you want to hold this executive position and be in charge of planning the strategies and policies that will determine whether or not the company meets its objectives. In the United States, the median annual wage for a CFO was $185,950 in May 2020.
Financial (or "Private Wealth") Manager
Advise HNWI (High-Net-Worth Individuals) and accredited investors on how to increase their wealth by managing their portfolios and advising them on the best investments to make—or the ones to avoid. The median salary for a financial manager in the US is approximately $134,000.
Fintech jobs
Cryptocurrencies, blockchain, cybersecurity and artificial intelligence are here to stay. Technology is the core of the financial industry, and IE University's Master in Finance offers a specialization in Fintech that will help you develop the skills you need to land a job in one of these emerging industries.
A job within three months of graduation
With a global team of over 3,500 recruiters in their network, IE University's Talent & Careers department is centered on a sole objective: placing students in the job market.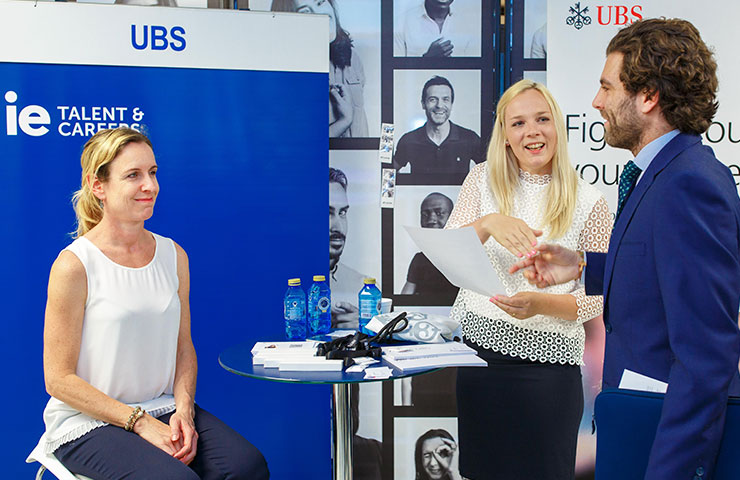 The results of the team's devotion speak for themselves, with 95% of alumni finding employment in the finance sector within three months of graduation from IE University's Master in Finance program.
All of this under the cutting-edge Liquid Learning methodology
The Master in Finance incorporates IE University's Liquid Learning methodology, which allows students to adapt their academic endeavours to the life they are currently leading.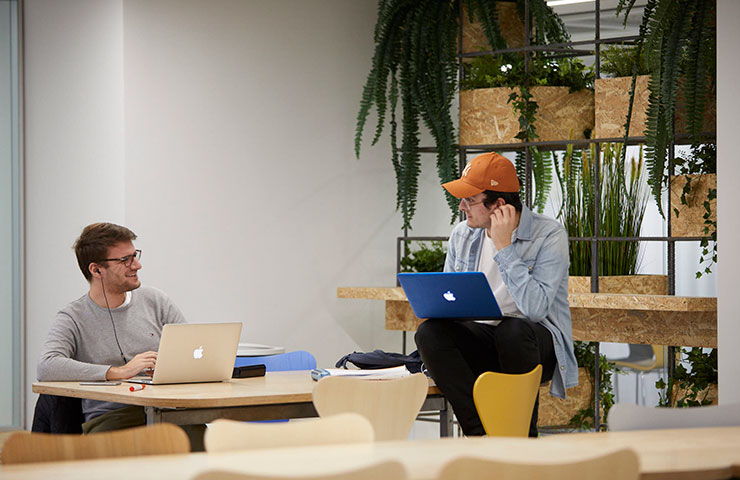 If you seek full-time dedication to classes, our immersive program could be the right fit for you. If you prefer a more gradual approach that allows for ongoing compatibility between your academic, professional and personal life, take a look at our flexible part-time program.
Download the brochure and take the path of least resistance towards a brilliant career, or advance in the one you've already chosen. You can also read our 2020 Career Report to meet some of the graduates of the Master in Finance, and see where their degree has taken them. You could be going there too.