Bad news may sell, but the reality is that Spain, Madrid and IE University are all fully open for business. Here's a look at the facts.
3
min read
The COVID-19 pandemic has shown the sad truth that, when it comes to the news media, bad news is a growth industry. Sensational headlines make for better sales and higher click rates. This is particularly unfortunate when the reality is more positive and reassuring, but people miss out on outstanding opportunities because the facts aren't circulated as widely.
In Spain, the current COVID-19 situation is far safer and more secure than some news outlets would have you believe. Much has been done to make Madrid, and IE University, safe environments. In fact, they are much more secure than many of their counterparts.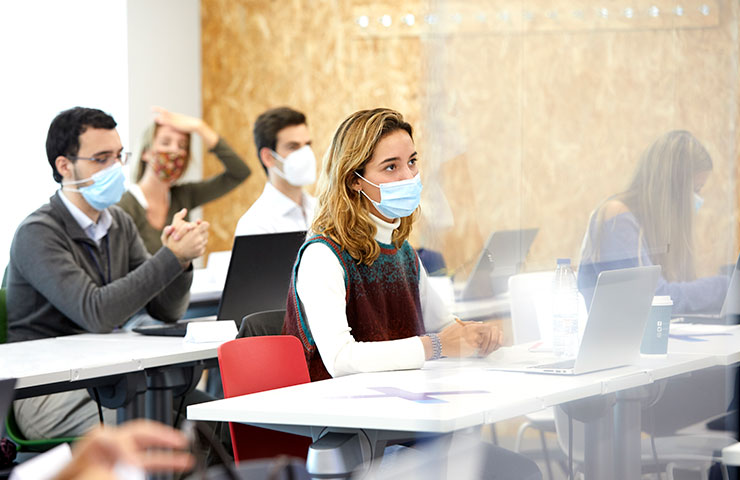 This is thanks to mass vaccination, stringent health and safety protocols, and proactive approaches to maintaining everyone's safety and security.
Spain's vaccine rollout has been extremely successful
Across Spain, an impressive 72.5% of the total population were fully vaccinated by early September 2021, and 77.7% of the whole country had received at least one dose. This means the growth in the number of vaccinated citizens compares very favorably to many other developed nations. In the United States, for example, some 62.5% of the total population have received at least one dose of vaccine, but only 53.2% were fully vaccinated by early September 2021.
Efforts to reopen economies while keeping people safe have meant that, across Europe, secure travel has been made possible. European Union vaccine passports allow travelers to demonstrate their vaccination status before flying. Tight health and safety protocols have ensured safe environments at ports, airports and on planes themselves. Confidence in the measures taken, widespread vaccination and sensible security precautions have meant people within Europe are once again traveling with a feeling of security.
Madrid: one of the world's best cities for life and study
After a challenging 2020, with lockdowns affecting every corner of the globe, Madrid has regained the verve and energy it's famous for.
A tech hub and a major center for startups, it's a city that offers tremendous potential for personal and professional growth.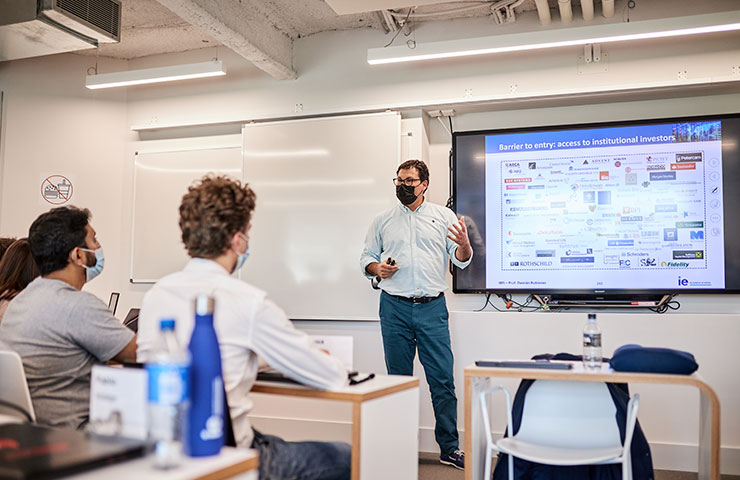 Moreover, Madrid's hugely diverse inhabitants enjoy a very high quality of life. The city boasts an outstanding selection of bars, international cuisine, cultural attractions, art and architecture to rival any in the world. For anybody considering where to base themselves for furthering their education, it's difficult to make a stronger case than Madrid's. Some 72% of its inhabitants are fully vaccinated, too—that's around 4.3 million people—and they're looking to enjoy what the Spanish capital has to offer once again.
IE University values your safety as much as your education
The extensive health and safety protocols implemented by IE University have enabled the institution to remain open and continue with classes as normally as possible. We were one of the first institutions in the world to resume face-to-face classes. This fact was made possible by the determination and flexibility of our staff, faculty and student body.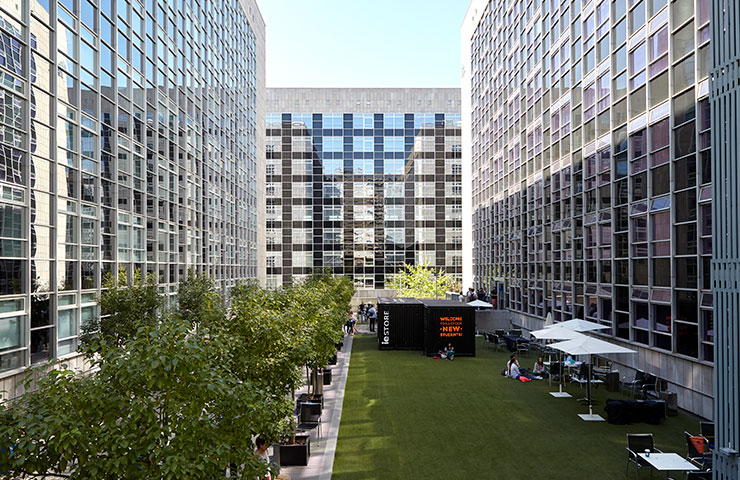 Cutting-edge tech solutions were combined with large-scale, easily accessible on-site testing, strict social distancing measures and even redesigning physical facilities where necessary.
An extremely challenging period has been overcome through innovation and resilience—in line with our core values.
We're ready
The whole community at IE University have played their part in maintaining a safe environment through the COVID-19 pandemic. We believe the facts speak for themselves. With strict safety protocols in place and our Liquid Learning methodology empowering those who can't get to campus to continue their studies, IE University, like Madrid and Spain as a whole, is open for business.