Maite Morales, Chief Digital Officer (CDO), Ecommerce and Communication at L'Oréal and Academic Director of the Master in Digital Business & Innovation program at IE University, aims to prepare students for the frontline of digital business and what it means to be cutting-edge.
4
min read
We recently interviewed Maite to find out how understanding the world of digital business unlocks many doors for students. Her insights went on to show that the Master in Digital Business & Innovation is a future-focused program that paves the way for tremendous development opportunities in the business sphere, no matter a student's background. Discover why the program is so unique and what benefits it offers in this interview.
Why would you recommend studying the Master in Digital Business & Innovation?
The Master in Digital Business & Innovation is a program that complements any type of background. For people coming from the business or humanities fields, it gives them a technology-based and structured vision of this new ecosystem that will enable them to embark on a digital transformation in their business.
For students who come from more technical fields, the program provides them with the knowledge to delve deeper into these tools and this technology, allowing them to develop a new business or a new value proposition.
As these topics are so new, nothing is black and white. Class discussions serve as an enriching experience.
They are incredibly interactive, and we encourage students to question everything because they are often the ones telling us new things about the ecosystem.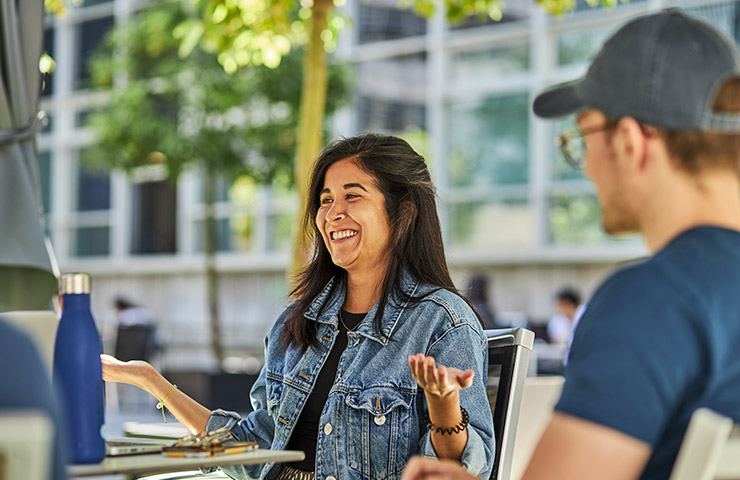 How is the program structured?
The program is structured in three terms. There's also a "speed start" in September so that all students are on the same page in terms of programming, mathematics and basic concepts. We use a why, how, what methodology.
The first term deals with the why—all the foundations, the basics. We try to help students understand why we're talking about transformation and, specifically, why we're talking about digital transformation. We study the new technologies that have made digital transformation possible.
The second term looks at the how. It's very much focused on a go-to-market strategy. We also dive deep into advanced analytics and students start working with artificial intelligence and machine learning. We talk about every piece of the puzzle.
All those puzzle pieces come together in the third term, when we talk about the what: developing a business plan and real-world applications in the industry. We also have three major areas of specialization in the third term: Industry 4.0., Digital Marketing & Sales, and Digital Transformation.
The first term is more conceptual; giving context to the market, the environment and the consumer. The second term deals with the puzzle pieces, and the third is the real world.
Where are the professors and companies from?
80% of our professors are top experts in their fields. As all digital business fields are brand-new, we've gone straight to the leading industry professionals who are specialists in their respective subject areas and are teaching based on their experience.
How do students engage with the real world during the program?
We bring in people from companies such as LinkedIn to share their expertise with the students, or people from digital media, like the general manager of Twitter, for example.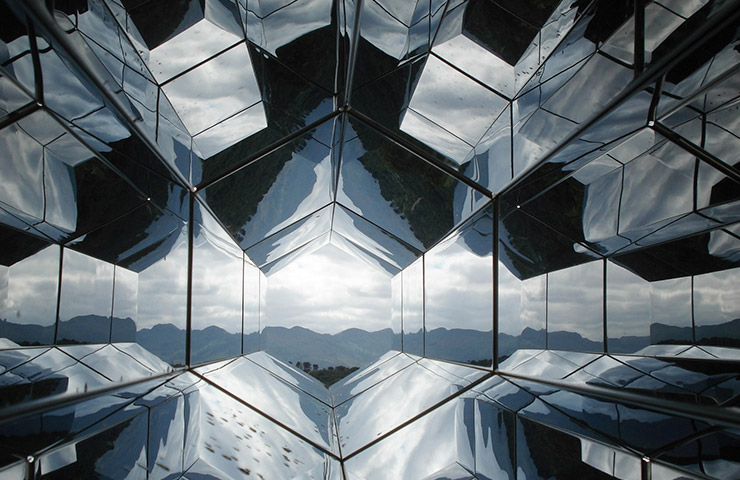 The program also has a Capstone Project, the final project of the master's degree, which is where we see the whole startup and entrepreneurship side of things.
How does the Capstone Project work?
Until now, we have encouraged students to create their own business idea for the Capstone Project. Starting next year, companies are going to come in, pose a challenge, and let the students come up with an answer.
There are many possibilities for this type of project, such as facing the challenge of creating a new business model or exploring new business revenues in the telecom world. The possibilities are endless.
Why are digital business and innovation relevant and how are they evolving?
When we talk about digital business, we have to point out that there is no longer online business and offline business. Business is omnichannel. This means we must be able to understand the changes in the market and what this means for companies.
The key is that nowadays everything is digital. We have to understand what we're dealing with.
What are the main skills that students develop in the program?
First, students develop an in-depth knowledge of technology applied to business. This is very important as technology is not the end—it's the means. They learn to use all the tools at their disposal and how to leverage all the market capabilities available to achieve the greatest business value.
Students adopt a mindset that allows them to offer an Agile solution and work collaboratively. We all work together as part of the same team with the same goal.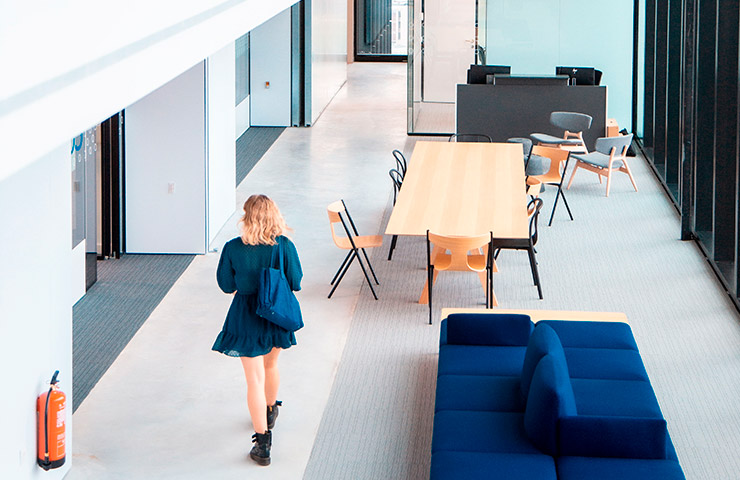 Our students also learn how to manage agencies and suppliers.
What types of companies can students work for after the program?
Students can work for any company, because they are all becoming digitalized. We have students who are working for technology or strategic consulting firms, and we have people who have ended up working at Boston Consulting Group, McKinsey or Accenture.
We also have students who have gone to more digital companies, such as Google, Microsoft or Amazon. Other students have gone into manufacturing, banking or entrepreneurship. Some students are at L'Oreal and some have gone to fintechs.
Since everything is digital nowadays, our students can work anywhere.