The IE Africa Center Social Innovators Retreat is designed to create a unique knowledge generation and sharing intellectual retreat for Africa's most cutting edge social innovators who are looking to find new tools and partners with which to scale their work.
The program operates on an invite-only basis, in order to carefully select innovators who are not only aligned with IE values, but are best suited to work with each other throughout the course of the program.
The IE Africa Center believes that the approaches and methodologies being employed by African leaders and entrepreneurs across different fields can offer instructive lessons for the world. As such, we have structured this retreat to focus on solutions that will be published by IE at the conclusion of the program.
Social Innovators Retreat 2019
The 2019 cohort of the Social Innovators Retreat featured 9 social entrepreneurs from 4 African countries; Egypt, Ethiopia, Nigeria and Uganda. The cohort spent 8 intense days in Segovia and Madrid ending with a pitch event to potential investors on the final day of the retreat.
This year's cohort includes:
Amintegrated Aerial - Nigeria
Social Innovators Retreat 2019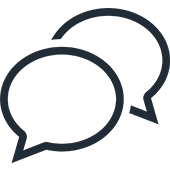 "I was honored to be chosen and invited to attend the Social Innovator's retreat by IE university in Spain. The company, Ahead of the Curve referred me to the university and they contacted me. This social innovators retreat focusing on Africa was an eye opener to me to the world of social development and how this amazing university believes in Africa and genuinely supports small companies and organizations to increase their social impact. I'm just thrilled to find out that there are people out there that want to support all African countries in such a positive way. Plus my biggest come back is how we can cooperate with countries South of our Egyptian border. There are amazing initiatives that companies can partner with. We just need to reach out. Go Africa!!"
Amina Rashad, Glow
"The Social Innovators Retreat by IE University's Africa Centre gave an exposé into the known fact that Africa is the next big thing and how we need to invest in ourselves and amplify solutions that are coming out of Africa for global challenges."
Gabriel Okeowo, BudgIT
"The IE Africa Center Social Innovators' Retreat is one of its kind; it has a fine blend of academic and practical knowledge, in a relaxed but challenging environment. I learnt as much from the inspiring works that my fellow social innovators are doing, as from the faculty. In all, it was very strategic in helping to reconnect to purpose, refine our work and reposition for greater impact."
Olusola Owonikoko, Project Enable
Sponsors & Collaborators
Santiago Iñiguez de Onzoño
President, IE University
Santiago Iñiguez de Onzoño is the President of IE University and a recognized influencer in global higher education.
Iñiguez has played a leading role in business education over the past two decades and actively contributes in different forums and networks to foster innovation and development in higher education. He was portrayed by the Financial Times as "one of the most significant figures in promoting European business schools internationally".
He is the past Chairman of AACSB and also serves on the boards of Renmin University Business School (China), Antai Business School (Jiao Tong University, China), LUISS Business School (Italy), Mazars University (France) and FGV-EASP Fundaçao Getulio Vargas (Brazil). He has also served as member on the Board of EFMD and the Awarding Body of EQUIS.
Iñiguez is also the Vice-Chairman of Financial Times/IE Business School collaboration Headspring, a leading provider of custom education programs for companies worldwide.
Miguel Barreiro
Associate Professor, IE School of Human Sciences and Technology
Miguel works at the IE University as Director of the IE Policy Lab and associate professor at the School of Human Science and Technology and the School of Global and Public Affairs, teaching several courses on persuasion, professional ethics and corporate sponsorships & partnerships management.
His experience ranges from crisis to middle income countries working effectively with a range of local partners, including non-state actors, local councils, MPs, high ranking government officials, CSOs and private sector in a variety of country settings. Miguel has supported UN agencies and the OECD to design partnership building and community awareness strategies in Algeria, Cambodia, Ethiopia, Lebanon, Mozambique, Nicaragua or Somalia among other countries.
Concepción Galdón
IE's Social Innovation Director & Academic Lead / Co-Founder Puentes Global
Concepción Galdón is IE University's Social Innovation Director/Academic Lead. At IE she has the mandate to promote Social Innovation academic content across Schools and Programs, encourage more research in Social Innovation and reach out to organizations and partners interested in Social Innovation. Concepción is professor of Entrepreneurship and Innovation at IE. Concepción is also President of the social Venture Puentes Global, which she co-founded in 2009. She´s a member of Ashoka Spain's Venture Board and of the board of Harvard Kennedy School Spain Alumni Network.
Her past professional experience includes the foundation of an NGO, UN's Procurement Service, Santander Bank's Latin America Division and Liberia's Government under Ellen Johnson-Sirleaf, Nobel Peace Prize 2011.
Rachida Justo
Chair and Professor, Entrepreneurship at IE Business School
Dr. Rachida Justo, Ph.D. from the Universidad Autónoma de Madrid (UAM), is Chair and Associate Professor of Entrepreneurship at IE University and Academic Director for the BBVA Momentum Acceleration project at Headspring.
Rachida's research focuses on social and women entrepreneurship. Her work has been published in leading international journals such as the Journal of Business Venturing, Entrepreneurship Theory and Practice and Small Business Economics, as well as in several books and book chapters. She has received several awards such as the "Best Women's Entrepreneurship Paper Award" and the "Distinguished Reviewer Award" from Academy Of Management's (AOM) Entrepreneurship Division, and the "Outstanding Award for Best Doctoral Dissertation" from the UAM.
Ricardo Perez
Professor, IE Business School
Ricardo Perez is a Professor of Innovation, Corporate Strategy and Information Systems at IE Business School. Ricardo is Academic Director of the Master in Digital Business at IE, and has participated and managed several research projects, with total funding of more than €1 million, in areas related to corporate innovation.
During the last twenty years Ricardo has collaborated in education and consulting projects (mostly dealing with corporate innovation) with companies such as Inditex, Ikea, BBVA, Banco Santander, Telefonica, BT, Vodafone, SAP, Microsoft, Arla, CapsaFood, AMC Group or Gestamp; and also with universities like Stanford, MIT or Berkeley in the USA, Tec de Monterrey (EGADE) and ITAM in Mexico, Insper in Brasil, CKGSB and Shanghai University in China, Porto Business School in Portugal, and University of Cape Town in South Africa.
Dina Sherif
Founding Partner, Ahead of the Curve / Executive Director, MIT Legatum Center / Senior Advisor, Ashoka
Dina Sherif has over twenty years of international and regional experience in integrated sustainable development, corporate sustainability management (including corporate governance, inclusion and diversity, philanthropic activities and environmental risk management), youth civic engagement, strategic philanthropy, program design, impact assessments, social entrepreneurship, youth unemployment and women's economic inclusion.
Dina holds a Masters of Public Administration and Management from the Harvard Kennedy School, an MA in Economic Development Studies from the American University in Cairo, and a BA in Political Science and International Relations from the American University in Cairo. She is also a graduate of the non-credit leadership program delivered by THNK School for Creative Leadership in Amsterdam.
Kosi Yankey
Executive Director at National Board For Small Scale Industries, Ghana
Ms. Kosi Antwiwaa Yankey is the Executive Director for the National Board for Small Scale Industries (NBSSI) and is currently leading the strategic re-organization team. She was a founding and managing partner for an international development consulting firm.
Ms. Yankey graduated from Harvard University, USA, with a Masters in Public Administration and Public Policy from the John F. Kennedy School of Government; she also received her BA in Government from Wesleyan University, Connecticut, USA, and has a certificate in Market Access for Sustainable Development from Wageningen University, Netherlands. At Harvard, Ms. Kosi Yankey received the 2016 excellence award for academic distinction and distinguished herself in the contribution towards the Edward S. Mason Program and the School.
Kosi, also has many years work experience in the USA, Europe and West Africa. Her experiences range from working as a Banker at Deutsche Bank, Citigroup, Merrill Lynch and UBS.
Thanks to our collaborators: