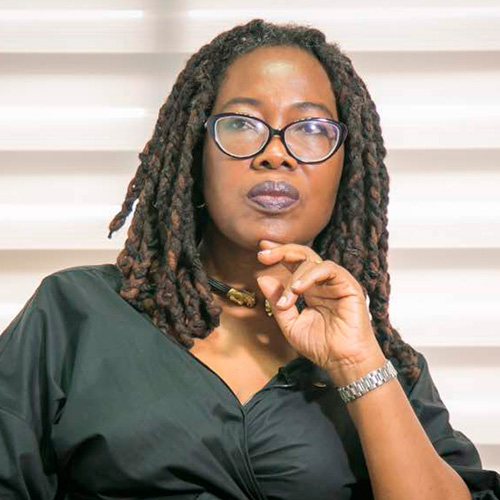 Afua Asabea Asare
Special Advisor, Ministry of Business Development, Ghana
---
IE alumni, Afua Asabea Asare is the Special Advisor, Ministry of Business Development in the Office of the President of Ghana. The mandate of the Ministry of Business Development is to create a sustainable and most business-friendly, entrepreneurial and innovative business environment, that fosters private sector-led investment and job creation. Afua is also the Founder of CEO of AYA & Company. She is an experienced trainer in leadership and personal development and a 'Serial Entrepreneur' with an academic background in Positive Leadership and Strategy.
Chidi Okoro
Managing Director/CEO, UAC Foods
---
I took the IE Executive Master in Positive Leadership Leadership, overall it was a great programme and even more relevant to the African environment with ever growing challenges of achieving development across all facets. Applying positive psychology may just facilitate a sustainable and more inclusive progress!
Foluso Gbadamosi
Executive Director, Industrial & General Insurance, Nigeria
---
I had recently been appointed to the Board of Industrial & General Insurance Company and heard about this leadership development course specifically tailored for women like myself. The course balanced all aspects of being a board member including skills like personal-branding and communication skills. It fit very well into my schedule because it was a mixture of online and face-to-face classes both in Lagos and Madrid.
Mehdi Nassih
Member of Global Shapers Community & Curator of Rabat Hub, Morocco
---
My experience at IE was unique, as I had the opportunity to study a "hot topic" in technology (Business Analytics and Big Data), in one of the best graduate schools in the world and at the center of one of the most vibrant cities in Europe. Joining IE is not only about attending classes and seminars, it is also about networking with classmates and professionals from all around the world, joining clubs and organizations that are connected to enterprises in your preferred industry, and creating new opportunities for yourself by developing or joining new projects that are being incubated at the Venture Lab or Area 31.
Richard Midikira
Ernst & Young, Kenya
---
The program was definitely a turning point both from a personal and professional perspective. On a personal level, it gave me a platform to interact with a diverse group of people from all corners of the world, some of whom I was able to form strong bonds and maintain contact with to date. I therefore have a global network of former classmates who I can reach out to and connect with. On a professional level, the Professors and material were nothing short of excellent. I got a better sense of the international business environment and I believe that I am a more rounded professional with knowledge and understanding of general management principles
Lazarus Shigwedha
Investec Asset Management, Namibia
---
The program has had a remarkable impact on my business and global perspective, firstly the case method was a great way of gaining real life exposure to diverse businesses and organizations that operate from distinct locations around the world, I now appreciate much more than ever the remarkable and diverse challenges that firms need to overcome in order to succeed in an increasingly dynamic and competitive world
Wayne Berger
i-Shack Ventures, South Africa
---
I completed the Global MBA at IE in December 2011. In retrospect, 3 aspects jump out at me as being exposures that have influenced me positively: 1. Building a solid bond with a diverse group of hardworking, down-to-earth and open-minded people. 2. Visiting Silicon Valley and learning about the startup eco-system from the epicentre of innovation. Learning to manage my time more efficiently. When you are working and studying at the same time, you learn to juggle a few balls at once
Founder Skip Fashion Exchange
---
IE MBA alumni Akosua Acheaw is a true pan-African. She was born in Ghana, grew up in South Africa and now works in Nigeria. She is a Marketing Manager at BP Nigeria by day and the founder of Skip Fashion Exchange, a unique sustainability initiative that gives South African women the opportunity to embrace a new environmentally conscious way of shopping. After years of running fashion swap Vintage Exchange on her own, Akosua now partners with Skip to organize annual fashion exchanges in Johannesburg and Cape Town.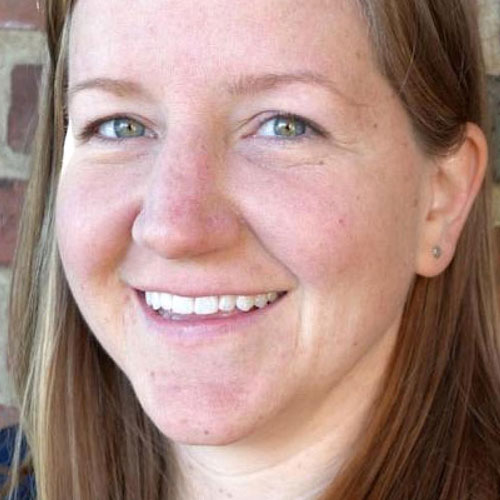 Founder & CEO Markit Opportunity, Kenya
---
IE MBA Alumni, Ashley King Bischof is founder and CEO of Markit Opportunity, a Nairobi based for-profit, social enterprise with a mission to improve smallholder farmer incomes by connecting them to new and existing markets in the East African Community through a trusted and transparent trading platform. She started the company in 2015 as a way to connect small farmers and urban wholesale traders in East Africa via their smartphones and hopes to connect hundreds of thousands of users who trade through the company's platform by 2020. Markit was crowned Barclays Africa Supply Chain Challenge champion in 2016 and has recently been featured on CNBC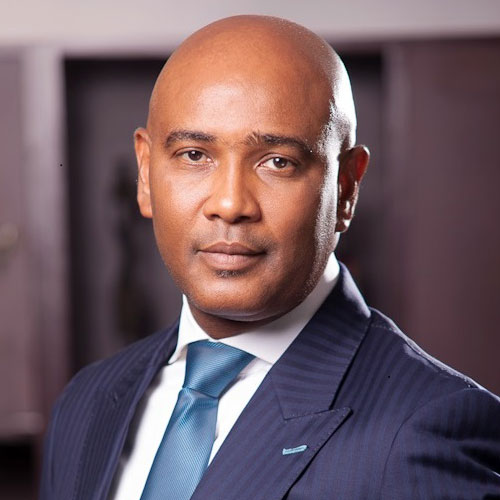 Lead Partner, Detail Commercial Solicitors
---
Ayuli Jemide is the founder and Lead Partner of Detail Commercial Solicitors and is regarded as one of Nigeria's top PPP & infrastructure lawyers. An alumni of IE's Executive LLM, he has over 20 years of project and transactional experience as a corporate commercial lawyer and business advisor. He is also an Adjunct Faculty at Lagos Business School's Centre for Infrastructure, Policy, Regulation and Advancement (CIPRA) where he teaches on procurement, PPP negotiations and project finance. He has published various articles and co-authored publications and has spoken at a number of conferences in Africa, Europe and USA. He is the president of the IE Nigeria Alumni Board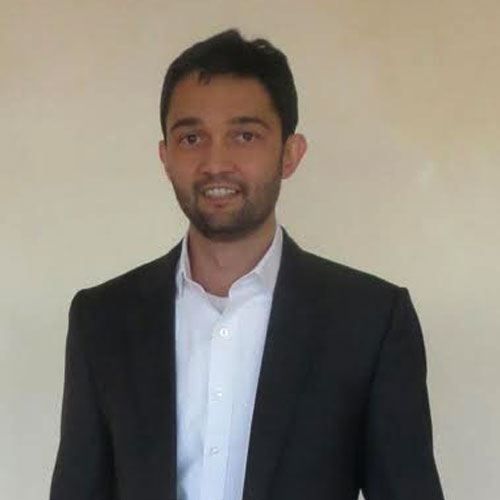 Founder Ground Flr & Venture Network South Africa
---
IE alumni Abu Cassim is a South African who is passionate about entrepreneurship. Having grown up in a family business, entrepreneurship is in his blood. More than anything, he would love to see the South African startup ecosystem prosper and believes it has the potential to succeed where politics fails. Following his MBA at IE and nine years in asset management, Abu has gone on to start three businesses, Ground Flr, Jozi Angels and Venture Network South Africa, a non-profit, quarterly entrepreneur meet-up that aims to galvanise the South African ecosystem and is supported by IE Business School. Apart from his hands on involvement in the startup space, he is also a member of several startup communities including: Impact Hub, Lean Startup, VC 4 Africa and Tech4Africa
Felicia Appenteng
Chair IE Africa Center
---
With the world's largest percentage of people under the age of 18, the highest concentration of natural resources and a new wave of political reform, Africans on the continent and in the diaspora are reclaiming their place in the world.

The vision of the IE Africa Center is to revolutionize the way that African business and culture are taught across higher education institutions, starting with our own. The next generation of leading entrepreneurs, executives and managers will graduate from IE with a truly global perspective that sees Africa and its people as central to modern innovation and inextricable from the future of innovation.
Rayna Dolphin
Chief Financial Officer, Business Partners
---
My time at IE was a truly life-changing experience. Besides working very hard and learning so much every day, I gained the friendship of some truly remarkable individuals from all over the world. What I value the most from my experience is I gained a better understanding of myself; I felt more empowered to deal with change; and most importantly, I developed the confidence to fearlessly follow my own path.