Margarita Mayo – Professor at IE Business School and author of Yours Truly: Staying Authentic in Leadership and Life
Weird: The Power of Being an Outsider in an Insider World by Olga Khazan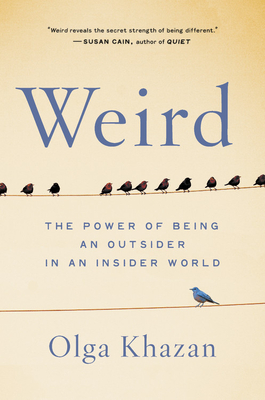 The author mixes autobiography and psychology to explore the nature of identity in this book. If you enjoyed Quiet by Susan Cain on the power of introversion, you will love this book. Have you ever been in the role of an outsider? If so, you probably felt weird at the time. But Khazan explores the upsides of being different by drawing from psychology, such as Tajfel's theory of social identity to explain how to turn oddities into strengths. This is exemplified through interviews with people who were unique in their environments and her own experience as a Russian-Jewish immigrant living in Texas. The message of this book reminds me of the popular song by Ava Max, 'So Am I': "Do you ever feel like a misfit?… It's okay to be different."
Together: The Healing Power of Human Condition in a Sometimes-Lonely World by Vivek Murthy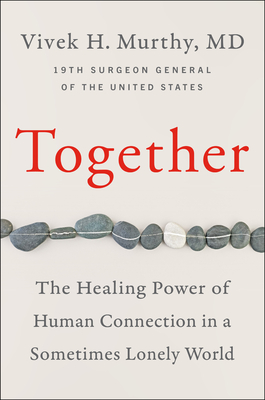 Dr. Murthy, who served as Surgeon General for the Obama Administration, offers a timely discussion on the need for human connection in today's fast-paced society. It is not a surprise then that this book became an instant New York Times bestseller. During his years of practice, Dr. Murthy found that the most common affliction was not heart disease or diabetes, but loneliness. Written during the COVID-19 pandemic in the shadow of lockdowns and social distancing, the book outlines four key strategies for connection and community-building to not just survive but to thrive: (1) spend time each day with those you love, (2) focus on each other, (3) embrace solitude, and (4) help and be helped.
Perfectly Confident: How to Calibrate Your Decisions Wisely by Don Moore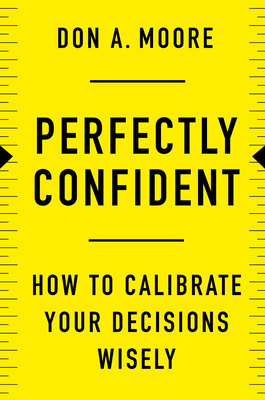 In this book, Moore, a Berkeley professor of psychology, discusses the positives and negatives of confidence, and how to balance it so we can achieve our goals without losing ourselves in the process. If you thought that more confidence is always better, this book will likely change your mind. Drawing from psychological scholarship such as the work of Nobel laureate Daniel Kahneman, Moore offers an intriguing new perspective on confidence showing how overconfidence can lead to errors and poor decision-making. This book deftly combines academic insights with entertaining prose, full of exercises for calibrating your decisions and getting an accurate picture of yourself.
Edgar Gonzalez Moreno – Academic Director and Professor at IE School of Architecture and Design
Formgiving by BIG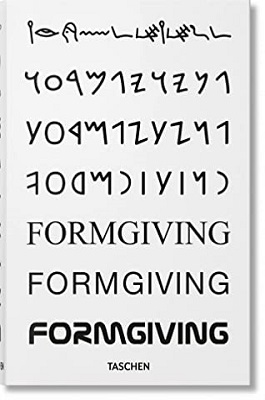 Formgiving is the third installment of the innovative office of BIG architects, part manifesto, part exhibition catalog, part monographs, this interesting title takes us to the world of Bjarke Ingels and his colleagues, the architectural firm which has established as a reference of the optimist innovators in the architectural world. Mixing a plethora of social, technological, and human-centered designs in every project, from schools for children to a city on Mars.
Captain Pantoja and the Special Service (Pantaleón y las visitadoras) by Mario Vargas Llosa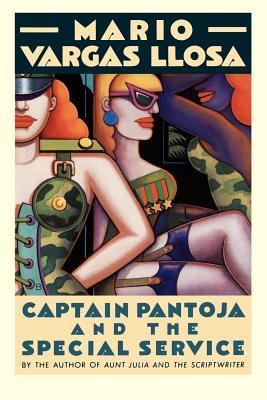 A lesser-known novel of the then novel writer and now Nobel prize winner Mario Vargas Llosa, which brings us to the Peruvian Amazon in a non-disclosed time in the 20th century. The book narrates the journey of Captain Pantaleón Pantoja to the small towns in the jungle to establish a special secret service to satisfy the needs of the armed forces deployed in almost inaccessible towns along the river.
Tartine Bread by Chad Robertson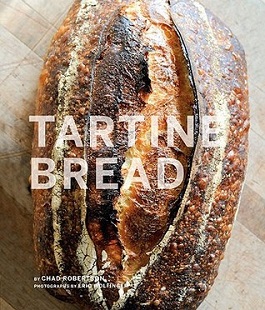 The world-famous San Francisco bakery was founded by Chad Robertson, a cook who decided to make the best bread in the world. Robertson traveled his native USA and France to undertake apprenticeships with some of the finest artisan bakers, learning and then applying all this knowledge in developing his vision of the perfect sourdough bread. Tartine is the ultimate tutorial for making bread, and has become the 'bible' for sourdough wannabes.
Victor Torre de Silva – Professor at IE Law School
The Scarlet Letter by Nathaniel Hawthorne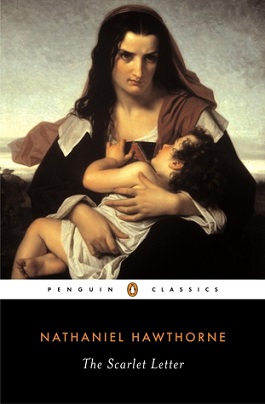 Nathaniel Hawthorne (1804-1864) depicts the life and troubles of early American settlers in a novel which is now considered a classic of American literature. He particularly focuses on the hardships undergone by women due to the religious convictions of the time. Hate, guilt, and love are masterly presented to the reader in the context of a Puritan colony in Massachusetts Bay. Its beautiful prose makes reading it an unforgettable pleasure.
Phineas Finn by Anthony Trollope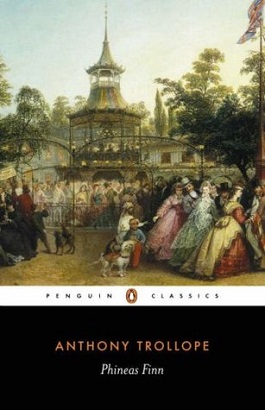 Anthony Trollope (1815-1882) is one of the milestones of 19th century English literature. Some years ago I enjoyed his novel Barchester Towers (1857), set in the milieu of the Church of England. In 2020 I then read Phineas Finn, which narrates some years of the life of an Irish Member of the British House of Commons in the middle of the 19th century, after his election. It is a vivid description of English political life in Victorian times.
The Autobiography by Gilbert K. Chesterton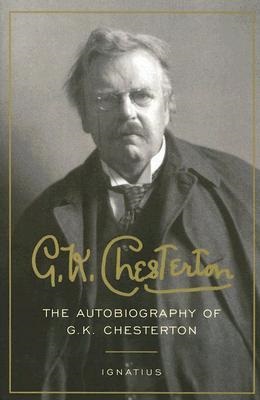 Gilbert Keith Chesterton (1874-1936) is an English writer best known for the series of novels about detective Father Brown. However, Chesterton was a successful thinker and a witty journalist, who took an active part in British intellectual life in the early 20th century. A close friend of Bernard Shaw, Chesterton sustained famous polemics with H.G. Wells, among many others. His Autobiography is a description of the English cultural and political world in the first third of the last century in a humorous and easy style.
Rafif Srour – Academic Director of the Bachelor in Data and Business Analytics and Professor at IE School of Human Sciences and Technology
Predictive Marketing by Omer Artun and Dominique Levin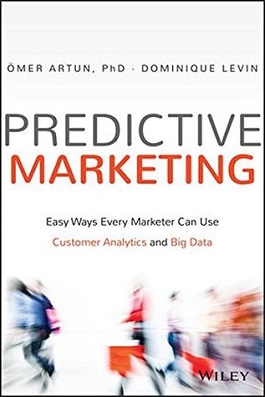 A nontechnical guide book that prepares you to leverage cutting-edge machine learning technologies to transform an organization into a customer-centric business. I really liked the business flavor that this textbook adds to the highly technical world of data analytics, giving you the tools and know-how to transform data into products.
La vie est ailleurs (Life Is Elsewhere) by Milan Kundera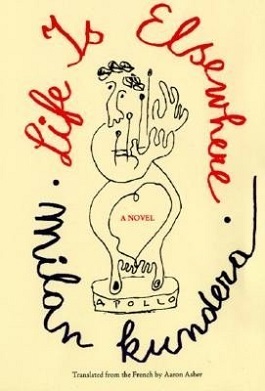 This is an ironic book in that it questions all one's beliefs on childhood, motherhood, ethics, poetry, revolution, nationalism, everything. It is a bittersweet book that makes you reflect on life and its irony through the eyes of Jaromil, a "young poet". The book talks about how our past shapes our present and to quote: "You think that just because it's already happened, the past is finished and unchangeable? Oh no, the past is cloaked in multicolored taffeta and every time we look at it we see a different hue."
Of Human Bondage by Somerset Maugham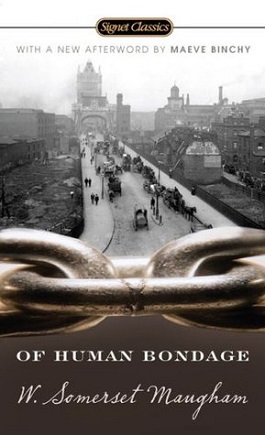 A fascinating tale of the protagonist Philip's journey into self-discovery where obsessions and desire can have detrimental effects on his life. It is a tale of how misfortune can be turned from a humiliating experience into a strengthening one. It makes you wonder about oneself and the idea that our character is built through experience, travel, education, and social circumstances. To Maugham, one's character is fixed and defined by the time we are kids through the inborn process of the Oedipal conflict.
Borja Santos – Professor at IE School of Global and Public Affairs
The Blue Sweater by Jacqueline Novogratz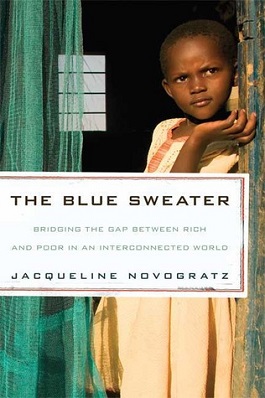 In this book, Jacqueline Novogratz talks about her professional and personal journey trying to help the poor, especially in different sub-Saharan African countries after she resigned as an international banker. Based on these experiences, she founded the Acumen fund, one of the most renowned non-profit impact investment fund, which invests in social enterprises that serve low-income communities.
In Pursuit of What Matters: Passion for the Bottom Line by Susana Malcorra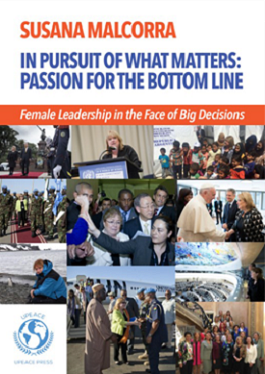 Susana Malcorra, current Dean of the IE School of Global and Public Affairs, has held positions such as CEO of TELECOM Argentina, Chancellor of the Argentine Republic, and Chief of Staff for former Secretary-General of the United Nations Ban Ki-moon. Here, she writes about her real experiences in solving different situations within the global international sphere and describes, using her personal examples, how to react to the complexity of decision-making processes.
Teaching Effectively with Zoom: A practical guide to engage your students and help them learn by Dan Levy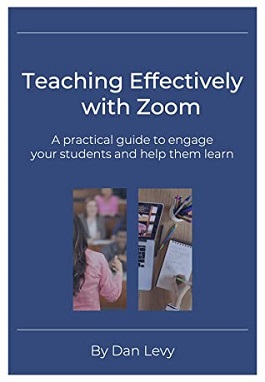 This book is an attempt to support professors and teachers with some useful pedagogic principles and practices. It is very useful for developing better online teaching skills. Its author, Dan Levy, is a Senior Lecturer in Public Policy, at the Harvard Kennedy School and offers practical pedagogical advice for educators with high success.
© IE Insights.