At IE University, our aim is for students to graduate as open-minded and global citizens, ready to make their mark on the world in any setting.
4
min read
The hyper-diverse environment at IE University, made up of over 7,000 students from more than 140 nationalities, naturally encourages an open mindset. But diversity at IE University goes far beyond the mixture of cultures, languages and backgrounds that we celebrate every day on campus. We strive to promote an atmosphere of inclusion, curiosity and understanding—which means taking action and developing initiatives.
Here are just a few of our projects that aim to shine a light on topics like race, gender, social class, and more.
The fight for equality
One of our most important goals is to promote gender equality within our community and beyond. We're certainly on the right track, with women representing 69% of our full-time staff and 51% of undergraduate students. That said, our commitment to gender equality isn't only about the numbers. IE Women is an initiative that works to expand the influence and presence of women in our community. More women in the classroom means more women in top positions, including entrepreneurs, investors, and important decision-makers in the global sphere.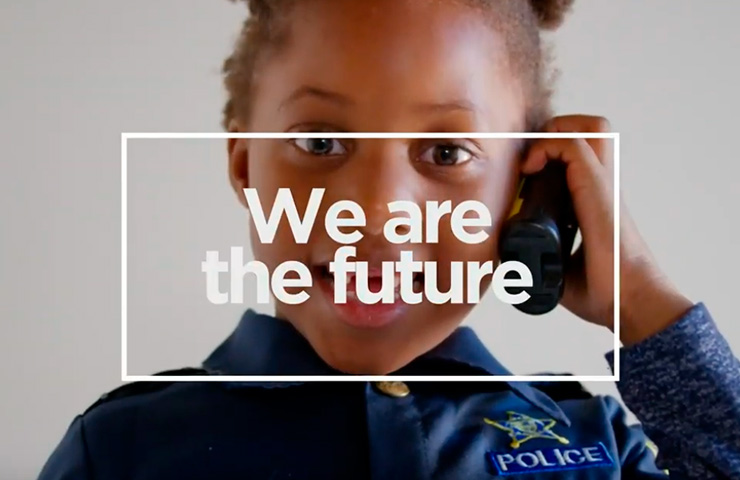 The IE Women Initiative aims to attract and retain female talent, especially in the fields of business, tech and entrepreneurship.
By collaborating closely with the IE Foundation and the IE Financial Aid office, they're able to offer a number of scholarships to high-potential women across a range of categories. These include the Shetrades Scholarship, the Women Leadership Award and the Women in Finance Scholarship.
Find out more about our scholarships for women here!
Eliminating barriers to education through scholarships
On top of the scholarships that are awarded to women, the IE Foundation offers a number of other opportunities that extend access to education and help to nurture IE University's diverse ecosystem. These include the IE Scholarship for Countries in Special Situations, the IE Asia Pacific Talent Scholarship, the IE Latin America Future Leaders Scholarship, and many more.
Find out if you're eligible for a scholarship here
Boosting diversity in business
In addition to its academic responsibilities, IE University offers advice and assistance to external organizations. Founded in 2002, the IE Center for Diversity in Global Management has been focused on making the business world more inclusive. The center helps organizations harness the power of diversity so that they can become more resilient, innovative and, of course, inclusive.
In order to achieve this, the center has created GAPI, a practical tool for eliminating unconscious gender bias. Other initiatives include the Árbol de la InnoDiversidad index (InnoDiversity Index), which was created in collaboration with Pfizer and JPMorgan. There's also the Gestión de la Diversidad en Telefónica (Diversity Management at Telefónica), which is a year-long research program that increases resilience, innovation and efficiency within teams.
Expanding our global reach
In recent years, another hub for IE University projects and initiatives has been in Africa—the continent of the future. The idea is to give a louder voice to the next generation of African leaders, showcase business innovation happening across the continent, and foster a strong intercultural dialogue.
Our African community is growing across the university, and we're delighted to have established partnerships and projects throughout the continent.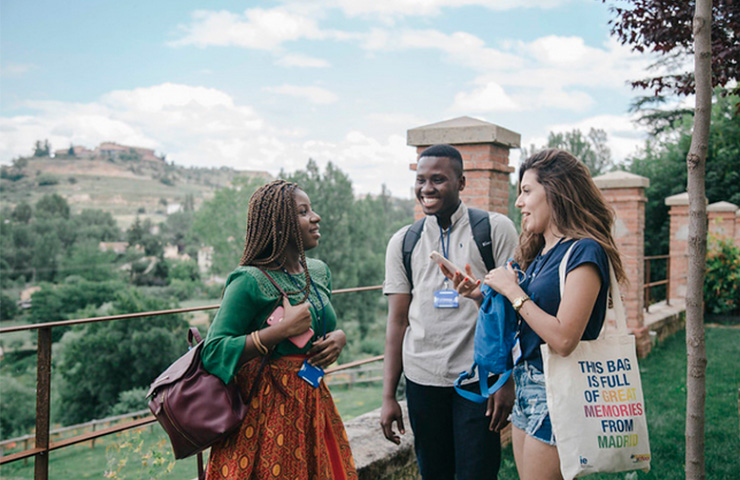 We've also opened two offices in Johannesburg and Lagos!
Learn more about our IE Africa initiatives
A diversity of interests
One of the factors that makes the IE University experience so diverse is student clubs. With over 100 to choose from, students can join any community they can think of—and if they can't find what they're looking for, they can propose their idea to the Campus Life office at campus.life@ie.edu.
There are a number of clubs in the Diversity & Inclusion category, from country-specific initiatives to wider-ranging groups such as the IE Women in Business Club, the IE Ethics & Compliance Club and the IE Charity & Social Awareness Society.
From student club to global conference: LGBT@Work
One of our most established student clubs is the IE Out & Allies Club. Every year since 2006, they've been hosting LGBT@Work, the longest-running LGBTQI+ conference in the whole of Europe.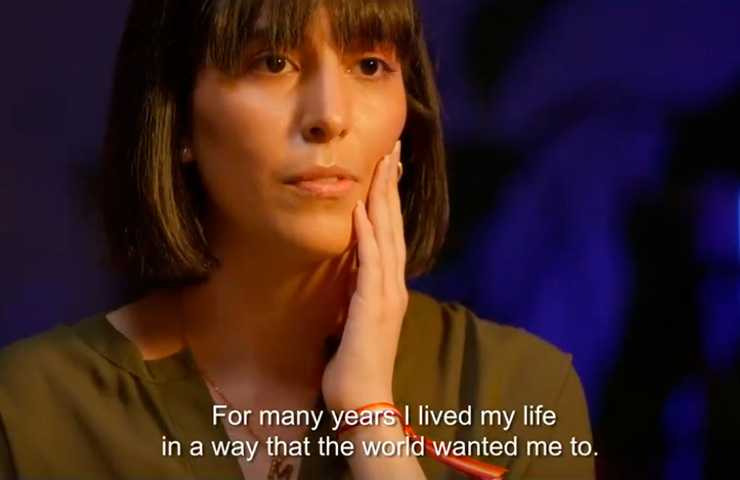 During the event, influential speakers are invited to share their experiences and guests are encouraged to network and exchange ideas.
Why choose IE Business School?
For 2021's conference theme 'Success in the Face of Adversity', the Out & Allies Club worked with IE University's marketing team to create a series of inspirational videos on the topic. Conference speaker Eva Díaz and students Neal Makadooj, Joe Hansen and María García came together to share their stories about overcoming challenges and being proud of their authentic selves.
Diversity in action: the IE University Diversity & Inclusion Committee
Inspired by the global increase in social activism, in 2020 a group of students formed the IE University Diversity & Inclusion Committee, which was also a response to the murder of George Floyd in May of the same year. The committee's main focus is to create a platform for BIPOC (Black, Indigenous, People of Color) students and to increase awareness around diversity issues in the IE Community. So far, they've managed to attract the attention of the IE University Center for Diversity, with the two groups now working together towards a diversity training program for students and faculty.
We still have a long way to go to achieve a fully inclusive society. But at IE University, we'll continue to foster an environment that embraces difference and encourages open-mindedness.