IE University's five-person team breezed through the first four stages of this grueling competition to advance to the Global Final of the CFA Institute Research Challenge. Here's how our students fared on the global stage.
5
min read
After four stages of tough competition and a rigorous global final, we are incredibly proud to announce that our team earned top honors at the CFA Institute Research Challenge! This annual event pushes thousands of top business and finance students around the world to gain real-world experience as they compete.
In the end, IE University's five-person team—comprising students from the Master in Finance program—ranked first place in Spain and Europe, and won second place overall globally.
The competition occurred over a series of phases. On March 3, the national CFA Institute Research Challenge Spain contest was held in Madrid, where our team won first place. The sub-regional final for Southern Europe was next up on March 20 and our team came out on top again. Then, at the EMEA regional semi-final held on April 7, IE University's team secured the top spot for the third time and advanced to the EMEA regional final on April 28. There, they triumphed and emerged as joint winners to progress to the final phase of this prestigious competition.
At last, the global finale was held on May 13.
We were rooting for Raul Ortega, Kevin Matsuo, Christopher Saliba, Anna Kopytina and Paul Rouviere as they presented live for the chance to be crowned global champions.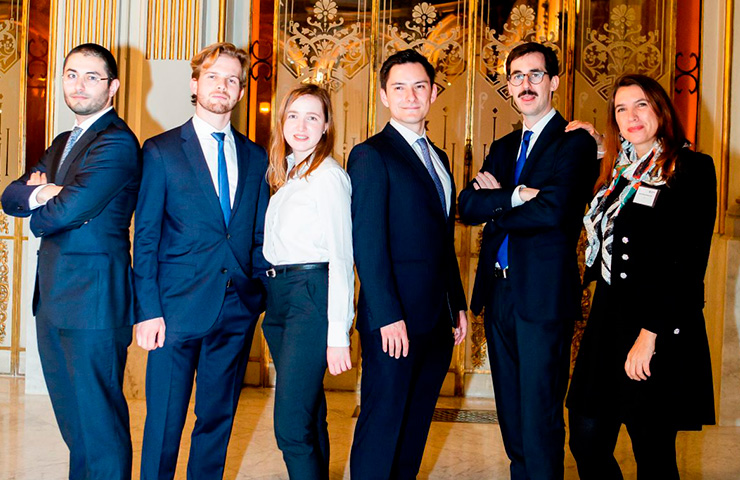 And, after the final results were announced on May 17, IE University's talented team emerged as the second-place overall winners worldwide! We spoke to them about their success throughout the competition.
How would you describe the CFA Institute Research Challenge?
Raul: The challenge was definitely intense. The trading room became our home for the weekends, and we spent several nights on campus working on the report. Apart from that, the challenge was a tremendous learning experience because of the complexity of the work.
As a CFA candidate, I knew about the challenge beforehand and was keen to participate because of the reputation of the CFA Institute.
Kevin: Essentially, this challenge provided an opportunity for students to show their technical skills in analyzing a company and providing an investment recommendation.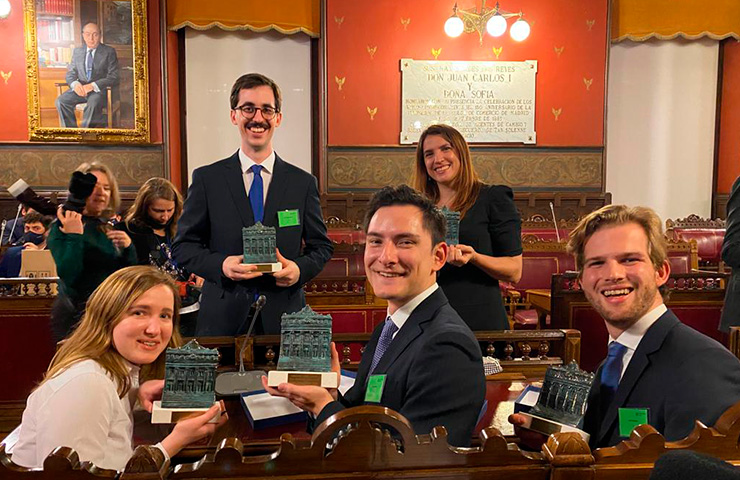 Each team worked towards submitting a research report that followed the same methodologies as that of professional equity analysts.
Christopher: The goal was to produce a report giving our opinion on the current environment surrounding the company, key catalysts that may be critical and, finally, an informed opinion on whether an investor should buy, sell or hold. The companies were assigned at the country level, meaning that depending on the country, you couldn't work in the same company or sector. This year in Spain, the decision was made to work with Spanish bank Banco Santander, the fourth-largest in Europe.
Anna: I would say that the challenge gave participants the freedom of using a variety of knowledge and skills that they already had. It made them question how various parameters are actually measured in practice. In their search for answers, teams had to dig deep into literature, regulatory requirements, the financial status of the company, etc.
Paul: The CFA Research Challenge was a unique opportunity to get hands-on experience on the whole sell-side equity research process. It essentially consisted of producing an equity research report with a "buy or sell" recommendation on a company selected by the local CFA society, and then presenting it in front of industry experts.
What would you highlight about this experience?
Raul: Without a doubt, our team was what has made this experience so great. We have all contributed meaningful work to get us this far. Analyzing Banco Santander was a complex task, and I believe we wouldn't have gotten this far without the contributions that each of us made.
Kevin: The CFA Institute Research Challenge has not just been a learning experience in terms of financial analysis and presentation skills. It was a highly enriching experience on a personal level, as I've had the chance to work on an amazing team that surpassed all expectations.
I found it really great that IE University offers this opportunity to compete on an international level against some of the top business schools and take part in an experience that detaches itself from a typical class.
Christopher: The challenge was unique in the sense that we had to work to produce a report that usually takes months to put together. It has also been challenging for us individually, coming from different backgrounds, skill sets and ambitions.
In the end, we learned a lot of technical knowledge but, more importantly, we built a very strong relationship as a team. I believe this made all the difference.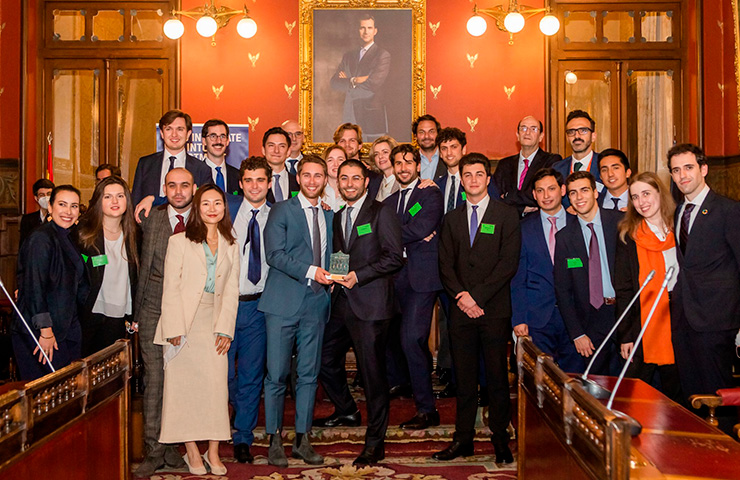 Anna: The biggest highlight for me was how well our group worked together and bonded. Our team was incredible and it was such a pleasure to work alongside them, even as we spent our weekends on campus and stayed after class, working until 3 a.m. some nights. I think we make a very good combination, with different approaches enabling us to split the work and remain productive, while still thinking critically about every detail.
I am extremely happy I decided to participate in the end because the overall experience ended up extremely beneficial and exciting for me.
Paul: If you do it right, the CFA Research Challenge teaches most of the things you need to know as an investment professional. We hope this competition will help us in our respective professional lives because everyone in the industry knows how much hard work and dedication it requires.
Overall, I feel the CFA Research Challenge was a very rewarding experience for us, not only in terms of the knowledge I've acquired but also because of the fantastic team I've worked with. It was truly a pleasure to work with them and it's safe to say that we've built relationships that will last a lifetime!
Opening doors to women in finance
The team was guided throughout the competition by faculty advisor Susana Martínez Meyers, whose extensive experience in diverse fields within investment banking qualified her to offer insight.
Susana is currently preparing for her PhD in Sustainable Finance and is an advocate of gender equality in the finance sector. For too long, women in STEM fields have faced everything from unconscious bias to outright sexism, particularly at senior levels. But Susana's experience—and indeed Anna's presence on the team—show that things are finally changing.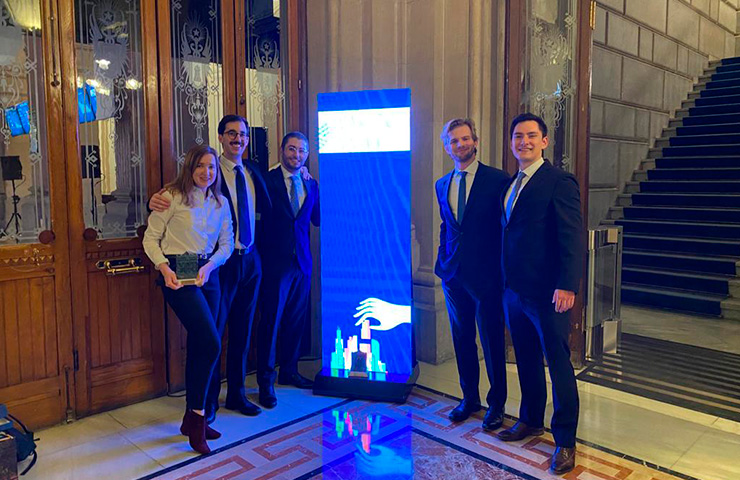 Programs like the Master in Finance empower women with the skills and knowledge they need to enter the world of finance with confidence.
With support from people like Susana and IE Talent & Careers behind them, IE University's current students and alumni alike are showing that there is hope for a more just future in every sector.
With such a happy ending at the global finals, the entire IE University community wants to commend the work that this team put into preparing for the CFA Institute Research Challenge. Congratulations to the students and Susana for their outstanding achievements!