Expertise, experience and understanding—the professors behind our finance programs provide support and specialist guidance on your path into finance.
5
mins read
Embarking on one of our top-ranking finance programs is a challenging but deeply rewarding undertaking. Along the way, you'll have the assistance of IE University's highly qualified Finance, Economics & Trade professors. Our faculty have extensive experience in the industry and can offer advice, support and even networking opportunities. Get to know the faces behind the reputation.
Meet our industry-leading finance professors
Walter de Luna, IE University Adjunct Professor of Finance and Fund Manager, IE Business School
With a passion for finance and real estate investments, Walter de Luna teaches different courses at both IE Business School and IE University. He has written four books and several articles on valuation, corporate finance and real estate.
Walter studied law and business administration at ICADE Business School before completing a Ph.D. in Finance at the Universidad Complutense de Madrid. He has also held different management positions in banks and firms throughout his career. Today, in addition to teaching students in the Master in Finance program, he manages a real estate private equity and debt fund.
Walter encourages students to discover the real-world application of their education, helping them to find the connection between the lecture's theory and current economic events.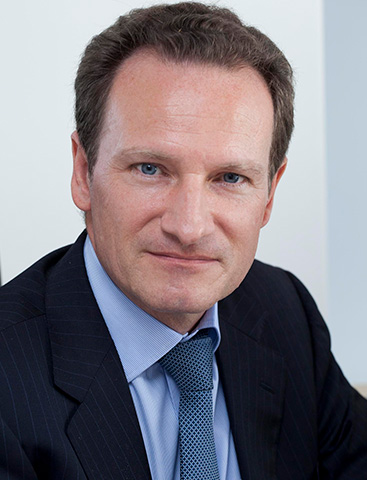 "Every day is different at IE University. The spirit of debate and analysis of real-life cases, together with the large diversity of students and teachers, make the environment very inspiring."
Manuel Trenado Torrejón, Associate Professor, IE Business School
Manuel Trenado Torrejón studied economics at UNED, graduated in 2007 and began working for Merrill Lynch in London, advising both companies and governments on acquisitions, divestitures, debt restructurings and recapitalizations. This coincided with the financial crisis, offering significant scope for learning.
He then moved to Goldman Sachs and began his Ph.D. in Finance. Today, he is a father of two and has also found time to pursue a law degree.
For Manuel, diversity is key to the programs in finance at IE University. His own varied career ,mm,,,,m,path allows him to offer wide-ranging insights as he equips students for the daily realities of working in finance. He also encourages them to pursue interests in the humanities with the belief that an open mind is a key to success.
"As a professor, I envision my task both from an active and passive role. I work to convey the best knowledge to my students, but the experience is immensely enriching for me too."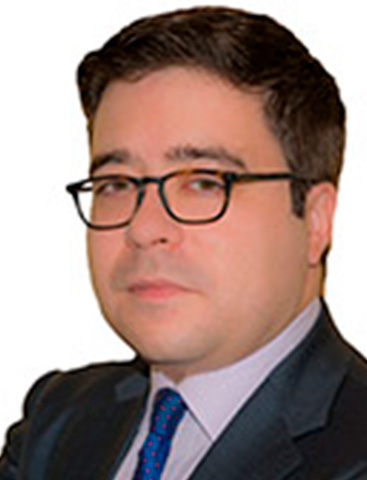 Luis Montesinos Ballesteros, Associate Professor, IE Business School
Luis Montesinos Ballesteros has worked and traveled all over the world. His experience in a multinational financial environment gives him notable financial acumen, and he is particularly knowledgeable about how companies should confront crisis situations.
Luis is also a financial advisor and an associate professor at IE Business School, where he specializes in capital markets, corporate finance and balance sheet management.
As one of the university's finance professors, he combines theory and practice and is always willing to learn from his students as well as impart his own knowledge and experience. Teaching means he is constantly up-to-date on the latest industry news, which also benefits his non-university career.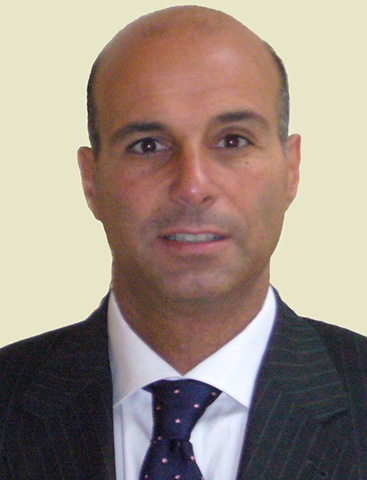 "My aim is to make my sessions dynamic and participative. My hope is that I am able to transmit even a small bit of the passion I feel for this domain."
Daniel Lacalle, Professor, IE Business School
An expert in economics, Daniel Lacalle is driven by a desire to help communities understand the challenges and opportunities represented by the macroeconomic environment, which, along with capital markets, is his specialty.
Daniel has held a variety of positions during his career, starting out in the energy industry before moving on to investment banking. As a teacher, his focus is on analyzing macroeconomics and policy changes, promoting open discussion in the classroom and encouraging students to make mistakes that serve as lessons for personal and professional growth.
Daniel is currently Chief Economist at Tressis, a major asset management and investment firm. He also does consultancy for businesses and foundations, gives keynote speeches around the world, and is a published author.
"The faculty at IE Business School combines robust and rigorous academic knowledge with valuable professional and real-life experience."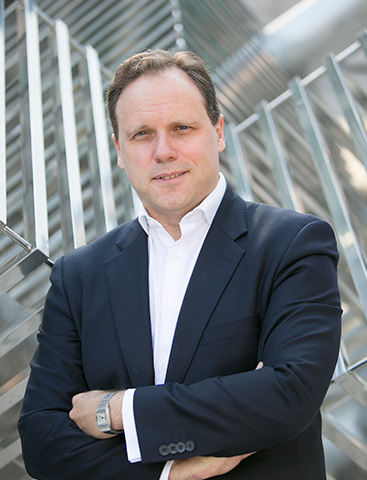 Damián Rubianes, Professor of Finance and Economics, IE Business School
Damián Rubianes has worked in sectors including investment management, corporate finance advisory, mergers and acquisitions, equity capital markets, and more. He has also held top positions at institutions like J.P. Morgan, Ernst & Young, BNP Paribas and Haitong Bank.
As well as his Bachelor's in Economics and Business Administration and studies in Finance, Damián also has an MBA Cum Laude from IE Business School, a Bachelor's in Humanities from the Open University of Catalonia, and is currently pursuing a Ph.D.
Damián sees his diverse experience as vital to his professional success. He also believes that having a degree in a subject other than finance should never be a barrier to pursuing a Master in Finance.
As a finance professor at IE University, Damián adopts a practical approach, using real-life cases and encouraging students to analyze what financial professionals would do in different scenarios.
He appreciates the university's diverse community and stellar faculty. To stay on par with this network of inspiring professionals, he continues to discover new ways of thinking by reading extensively on topics such as history, philosophy and the arts.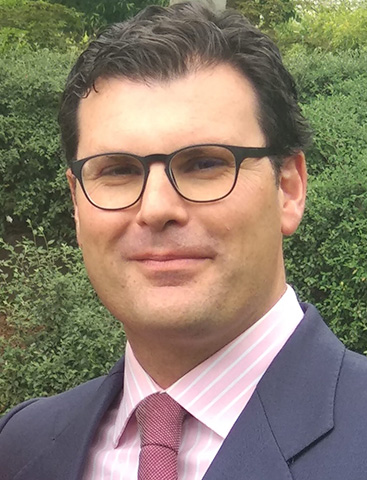 "I tried to do something different every few years. This helped broaden my horizons and accelerate the learning process."
Antonio Rivela Rodríguez, Adjunct Professor, IE Business School
While his career has taken him around the world, including to New York and London, today Antonio Rivela Rodríguez lives in Spain and is pursuing his dream of being a professor.
As well as a Bachelor's in Industrial Engineering, a Master's in Industrial Management, and a Ph.D. in Quantitative Finance, Antonio also has extensive experience as a financial consultant and entrepreneur. He has held positions at Merrill Lynch, Deutsche Bank, and UBS, and is also CEO and founder of Netvalue Forensic, a financial consulting firm.
He teaches topics such as applied financial engineering, Python programming, fixed income derivatives, artificial intelligence, and neural networks, showing future economists how financial tools need to be adjusted for today's new technological paradigm.
Antonio believes that the best way to learn is through practical and hands-on training. He encourages students to embrace what makes them unique and to follow their strengths.
"Be yourself and don't follow the herd. Learn what your strengths are and take advantage of them."