IE University is a thriving entrepreneurial ecosystem, and its involvement in South Summit is a testament to that.
4
min read
It's no coincidence that 25% of IE University's alumni go on to found their own companies after graduating. Innovative thinking is injected into each of our programs, and thanks to initiatives like the Startup Lab and the Venture Lab, aspiring entrepreneurs are in the right place to turn their vision into a reality.
Introducing South Summit
We believe that the entrepreneurial spirit is powerful enough to tackle real-world problems. That's why when the Spanish financial crisis hit hardest in 2012, we teamed up with Spain Startup to try to find a solution. The result was South Summit, a platform that aims to shape the future through innovation. Since it was founded, South Summit has become a leading annual entrepreneurship event that connects startups with investors and global corporations. And it's growing every year. 2021's edition took place from October 5–7, and among the attendees were over 1,200 investors, more than 6,700 corporations, 6,800 startups and over 650 speakers.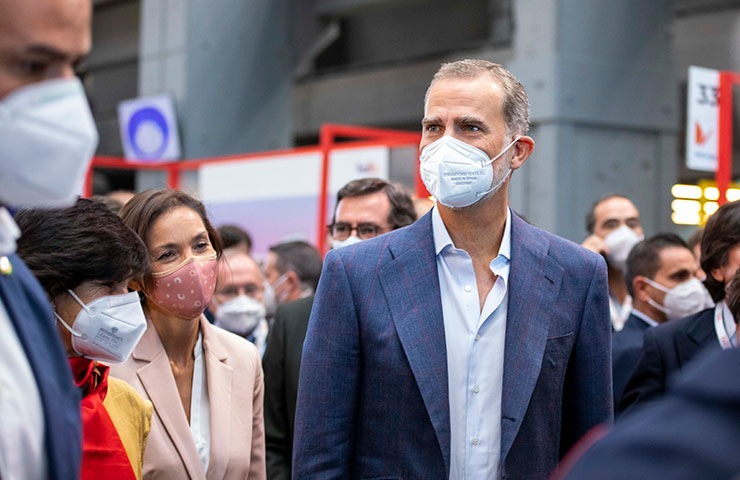 People from more than 124 nationalities attended, and special guests included His Majesty King Felipe VI of Spain.
From graduates to ganadores
Everyone who graduates from IE University joins our lifelong alumni community, and we thoroughly enjoy following their progress. And we're especially proud when they create their own startups that go on to compete at South Summit.
Alejandro Artacho, Co-Founder and CEO of Spotahome, was the first of our alumni to win the South Summit competition in 2016. Alejandro graduated from the International LL.M. + MBA Module in International Law and Legal Studies at IE Law School in 2013. He credits his time at IE University for his understanding of tech startups, having previously participated in the Venture Lab which taught him about MVPs, user feedback, fundraising, scale-ups and more. This experience later inspired him to start Spotahome, which has gone on to achieve phenomenal international success since winning Best Startup at South Summit.
And in 2021, Paula Mora became the second alum to win Best Startup at South Summit with Symba, her social impact tech startup. Paula recently graduated from IE Business School's Master in Management, and has a background in international relations. Initially attracted to IE University's deep focus on entrepreneurship, Paula was able to develop Symba through IE's Venture Day, learn through the various entrepreneurship courses on offer, and receive guidance from the mentors at the IE Entrepreneurship & Innovation Center, who are eager to help out.
The future of South Summit
South Summit is expanding, and its plan is to start focusing on verticalization and local ecosystems. With that in mind, South Summit Health & Wellbeing is launching in Valencia, and there will be events held in Bilbao and Brazil, too.
In addition to expanding geographically, South Summit's future will be heavily focused on making the world a more sustainable place.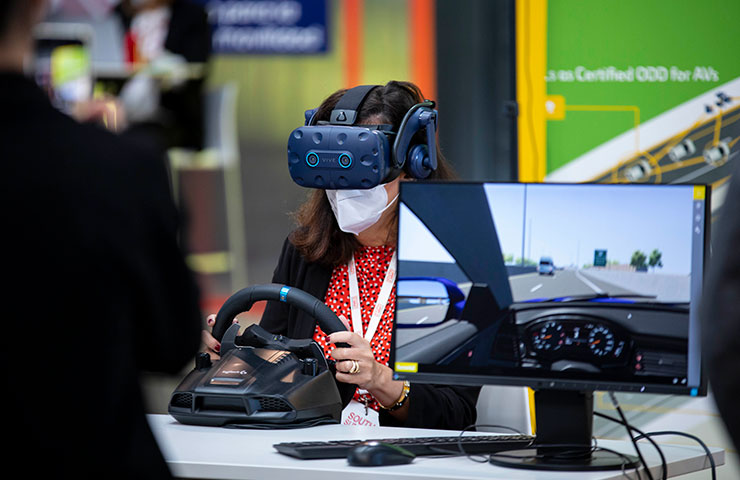 We need entrepreneurs to help come up with solutions for global crises like climate change, and that's what South Summit hopes to inspire across its startup ecosystem.
What's in it for you?
Whether you're a curious master's student or an aspiring entrepreneur looking to make it big, South Summit offers a fast-paced insight into the world of entrepreneurship. It's an unrivaled opportunity to check out what companies are working on, network with corporations and investors, discover what's relevant right now in the world of entrepreneurship, and hear from experts who have made their way to the top. Students are invited to attend the event, so check your inbox for an email from Campus Life.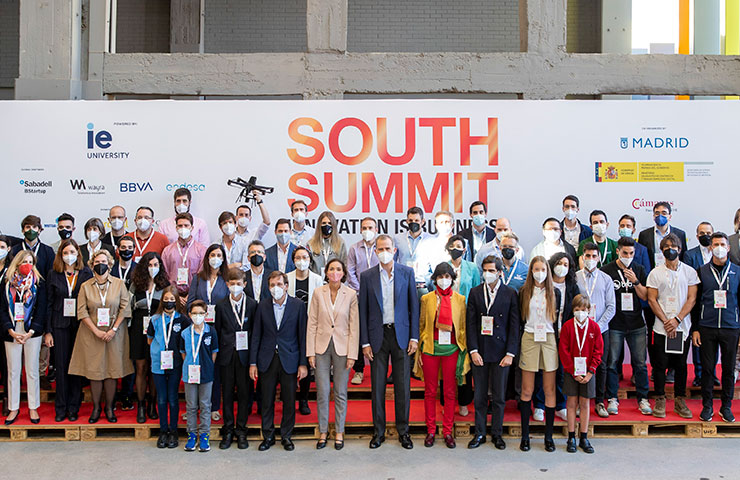 And if you hope to participate in South Summit one day, make sure to get the most out of the initiatives that the IE Entrepreneurship & Innovation Center has organized to help you prepare.
At the Venture Lab, you can develop your startup into a ready-to-launch project while gaining hands-on experience in the world of entrepreneurship. The Venture Lab is open to all IE University students and alumni—just make sure you're in a team of two to four members.
Need to practice your networking skills? Every team that's accepted into the Venture Lab will be working at Area 31, where they'll receive mentoring and access to valuable resources. What's more, Area 31 hosts Venture Networks, weekly events where teams can meet investors and other entrepreneurs in a casual setting. This is the perfect opportunity to practice the pitch that you might end up presenting on the South Summit stage one day!
IE University is a hub for innovation, and not just within the university, but on a global scale. If you want to become an entrepreneur, you should join our community and make sure to make noise while you're here.
Could you be our next IE University alum to win South Summit?