Entrepreneurship is a mindset—and it's fundamental to our approach at IE University. Since our institution was founded by entrepreneurs, innovation has always been part of our unique educational offering. In today's fast-paced business world, that commitment is more important than ever. Now, an entrepreneurial mindset is crucial to lasting professional success.
5
min read
For that reason, all our degree programs aim to cultivate entrepreneurial skills. Whether you're at the master's or executive stage of your business education, you'll need to think out-of-the-box to stay ahead of global trends shaping industries in the digital age.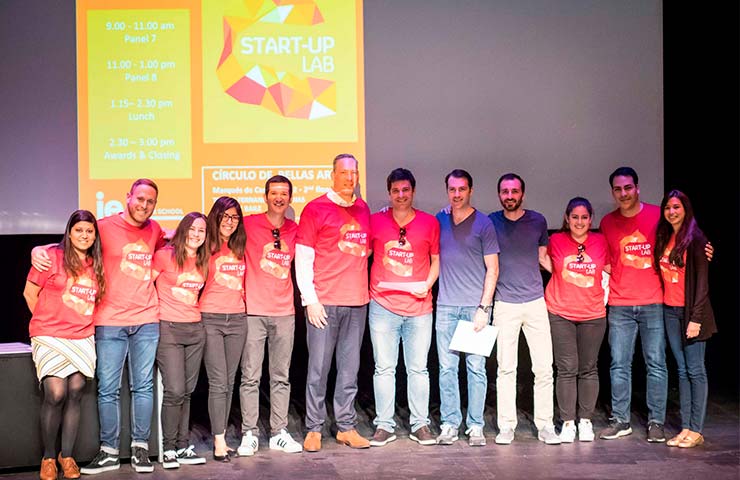 Through hands-on learning styles and a range of specialized training, entrepreneurial thinking is an asset that all of our graduates are able to take to the world of work.
That being said, getting involved with entrepreneurship through extracurricular engagement is another great way to carve out an innovative approach to business. Fortunately, at IE University we've cultivated a strong entrepreneurial ecosystem that combines hands-on experiences, networking, and international events. Among them, our Startup Lab is a creative hub that gives master's students the chance to bring their innovative ideas to life.
What can the Startup Lab do for you?
When it comes to entrepreneurship, we believe that putting theory into practice shouldn't wait until after graduation. So, at IE University, great business ideas don't sit around collecting dust. The IE University Startup Lab was created to help students develop their business models, providing a unique opportunity for students to take their ventures from idea to minimum viable product (MVP).
The Startup Lab offers a crash course in kickstarting a business, covering all bases such as marketing, funding, strategy, and the legal aspects of entrepreneurship.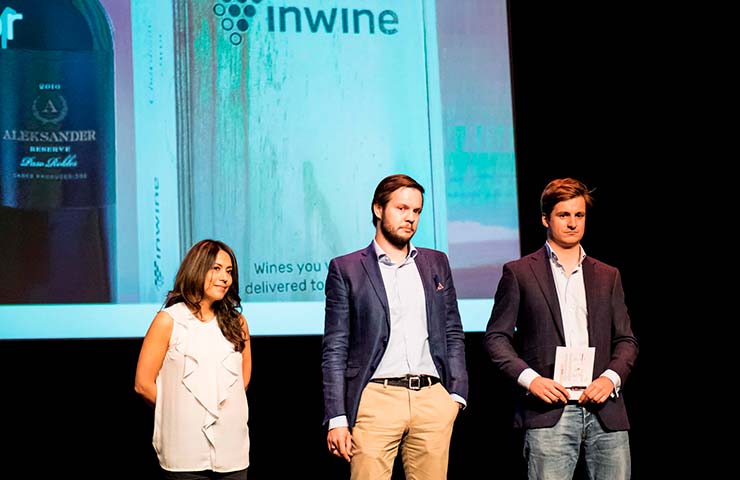 In addition, practical, year-round workshops led by experts help students to consolidate their business plan and prepare it for launch.
Steffany Photopoulos, the associate director of full-time MBA programs, describes the initiative as "a five-week-long experiential pre-incubator" that teaches vital entrepreneurial skills. Throughout the course of the project, she explains, participants learn "how to build their startup deck and iterate their business models to fit the markets they have validated." Through academic workshops and modules delivered by world-class faculty members, participants in the Startup Lab get to grips with "design thinking and the tools and metrics needed" for successful entrepreneurship.
Steffany also emphasizes the practical aspect of the Startup Lab, which features weekly pitches to simulate valuation and get students into the mindset needed to deliver an impactful presentation. This happens through close collaboration with fellow students as well as experienced faculty. As she says, "working with a dedicated mentor from the start and tapping into a pool of industry experts and entrepreneurs means the opportunities for students to grow their network and key learnings are limitless."
Put your business plan into action
Whether you've got a fully fledged plan or just the seed of a great idea, the Startup Lab has an extensive range of resources to offer you. As a bustling environment of innovation and creativity, participants get connected with a pool of inspiring entrepreneurs composed of both faculty and fellow students.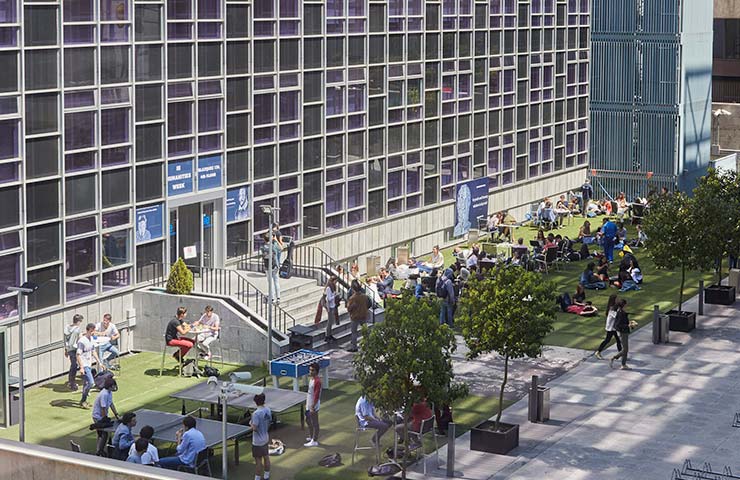 While gaining access to the toolkits and knowledge to fine-tune your business plan, the Startup Lab is also a space to grow your network.
Of course, bringing your business to life means getting yourself out there. International MBA alum Eben de Jongh, founder and managing director of his own startup, was impressed by the practicality of the Startup Lab. For him, "the most challenging aspect is having to pitch every single week." As he recalls, that meant presenting a brand new business idea to a panel of investors just five days into the program!
Jason Yeager, now working in talent acquisition at Speechify, also took part in the Startup Lab in 2019. He also took valuable lessons from the practical components of the program, emphasizing the importance of persistence and "the amount of action you have to put in every single day."
The Startup Lab enables you to get your ideas off paper and into the real world. By the end of the five weeks, you'll have a complete concept, plan and business pitch to present to angel investors. As a simulation of entrepreneurial processes, it's a truly unique opportunity to get ahead in the world of startups.
Entrepreneur or intrapreneur? Define your own journey
With such a mix of talents and aspirations running through the fabric of IE University, we know that not all of our students are aiming to start a business from scratch. However, the skills you'll learn in the Startup Lab can also be applied within an organization—and in these challenging times when many of us are working remotely, intrapreneurship is especially important.
Many companies are now recognizing the value of entrepreneurial skills and viewing the entrepreneurial mindset as a competitive advantage. With the growth of the agile organization, the ability to manage change, adapt and innovate rapidly is a key skill set. Professor Rocío Bonet of IE Business School notes that it is increasingly common for companies to have an intrapreneurship strategy, focusing on nurturing entrepreneurial talent.
With that in mind, IE University offers you the flexibility to tailor your in-lab learning to your individual career path. As Steffany Photopoulos explains, "whether you are a student looking to start your own business, work for a startup post-grad, or apply your learnings within a company in terms of intrapreneurship, all of our on-campus lab options afford students the opportunity to kick-start their networking and knowledge-sharing."
Future-proof your career
Like all programs at IE University, the Startup Lab prioritizes updated, real-world insights. That means that your development will prepare you to hit the ground running in the next phase of your entrepreneurial journey. In Steffany's words: "we continue to push and redesign the program by renewing curricula and incorporating the latest trends."
In terms of transferable skills, the Startup Lab is a great way to strengthen the entrepreneurial mindset that is so in-demand across industries. Even if your venture doesn't end up coming to fruition, participants take away a number of impressive abilities. Among them are networking, cultivating customer engagement, and seizing opportunities for innovation—all of which will be crucial in a future business landscape that is dominated by digital disruption.
Plus, if enrolled on an MBA program, you'll also be able to choose from a range of entrepreneurial electives after completing the Startup Lab.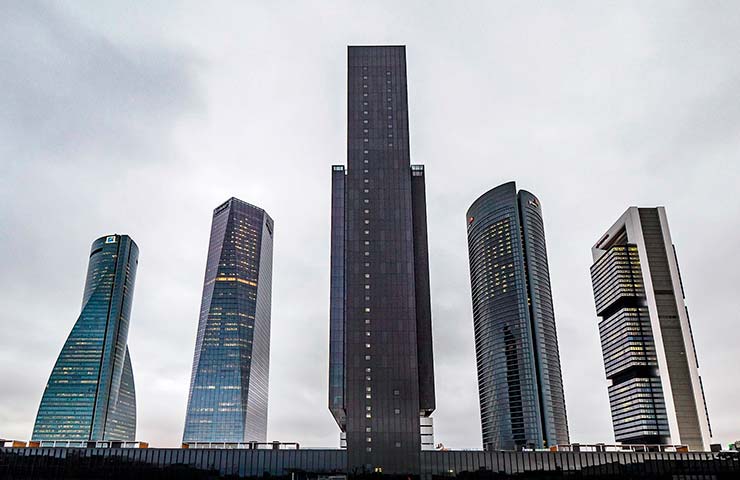 We'll help you shape your journey by providing the space, toolkits and resources you need to reach your goals.
At IE University, we're there for you at every step of your career journey. Whether you're aiming to build your own startup or use your intrapreneurial skills in the corporate world, the Startup Lab could be your launchpad to greater things!