On the surface, it may seem like the world of finance is complex and out of reach. But that couldn't be farther from the truth for those living in Spain—especially as it's becoming the most thriving financial hub of Europe.
4
min read
Many of Spain's largest cities are now home to the world's banking giants, masters of fintech and financial institutions. The draw to European cities is becoming clearer every day. With their bustling business centers, many of the world's leading financial companies are setting up shop in cities like Madrid and Malaga to help them with the next phases of their expansion.
The up-and-coming city of Malaga
If you're looking to kickstart your career in banking, then Malaga is the place for you. According to the Financial Times, Malaga is now home to some of the world's largest banks and multinational companies that simply couldn't resist planting their roots in the sunny southern Spanish city.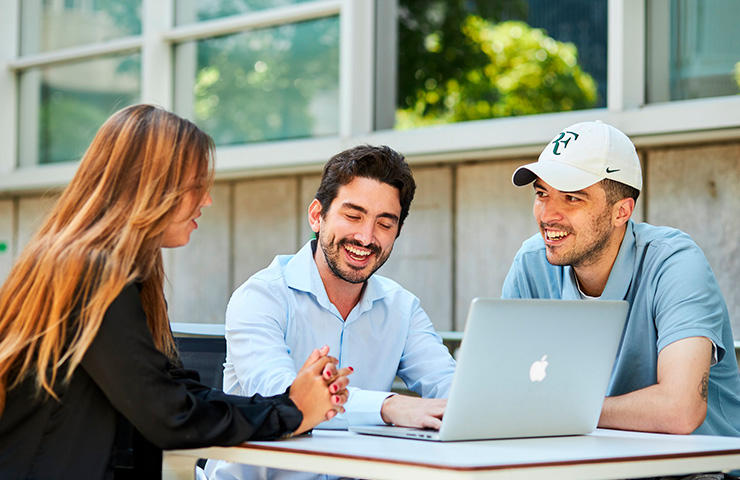 In fact, Citigroup has announced they will be funding a hub for new investment bankers hoping to attract the next generation of banking professionals.
What's more, these large multinational companies are now recognizing the importance of offering their staff a good work-life balance, meaning junior bank analysts and the like can now both work and enjoy their evenings soaking up the warm sun on Malaga's finest beaches.
Maria Eugenia Jiménez Gómez, director of Citi's Investment Banking Division, says that this new Malaga hub was a result of listening to the younger generations of bankers that work at Citi. She explains that this move will offer analysts the opportunity for involvement in landmark transactions across Europe, leveraging the global Citi platform while maintaining an attractive quality of life in an amazing city like Malaga. She says it also provides an opportunity for analysts to work in an international environment with a diverse group of people.
Marcus Saxby, also director of Investment Banking at Citi, says that this new group will offer extensive and well-rounded training to equip junior analysts with the skills needed to launch a successful banking career and provide them with excellent future opportunities across our global business and across the sector. He goes on to explain that "the new EMEA Banking Analytics Group will offer improved work-life balance to attract top talent that may not ordinarily consider a career in investment banking, which will both broaden and enhance the diversity of the bank's talent pool."
Sounds like a dream, right? Well, it doesn't have to be. Thanks to the agreement between Citigroup and IE University, you're one step closer to turning this dream into a reality and joining the next generation of future leaders making their mark in Malaga. Citigroup has shown a strong interest in our students for this new project, especially those of our Master in Finance. Both professionals who we spoke with say that the company is looking for highly motivated and talented graduates who have a willingness to learn and a commitment to the job. María Eugenia highlights that "in their day-to-day, analysts will be involved in complex and dynamic transactions, that will require them to be proactive, think one step ahead, challenge people and take action."
Madrid: a financial hotspot
If the capital city is more your style, then fear not. According to the Global Financial Center's Index in 2021, Madrid is Spain's renowned financial center and has made a name for itself as one of the most competitive financial centers within Southern Europe. In fact, it's also making its mark globally and its acceleration through the charts has only sped up in recent years.
With the ongoing changes following Brexit, Madrid's finance professionals are comfortably watching as their capital city is coming out on top. According to The Times, Swiss investment bank, Credit Suisse, made a strategic move from London to Madrid and is now pushing ahead with its plans to make Madrid the home of their EU hub post-Brexit.
Having identified Madrid as the city where the bank wants to expand, you can expect to see more jobs coming this way in the next few years.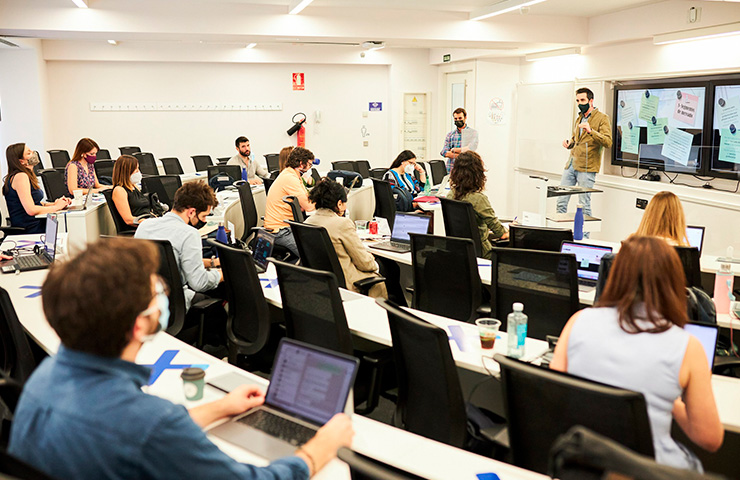 As an IE University graduate, you'll be no stranger to thriving in multinational environments, making you the perfect candidate for one of these new jobs.
As stated by BBVA, the Spanish central government has created a committee to help lure in financial companies that leave London after Brexit, solidifying it as a favorite hotspot for years to come. Back in 2018, they also announced the core steps they'll be taking to make Madrid an attractive option for financial firms, including a welcome program for investment and flexibility to outsource activities.
On top of this, thanks to the many ties the Spanish capital has with Latin America, many Latin American financial firms use Madrid as a gateway to accessing the EU banking and financial markets. Financial integration is just one of the benefits this brings as financial companies across the world are picking Madrid as their new home. This allows them to make the most of the ability to access the sought-after Latin American companies, whilst keeping their headquarters firmly based in Europe. Latin American economies themselves are moving up the global ranks, making Madrid even more attractive thanks to its unique position.
What does this mean for me as a student at IE University?
Studying at IE University places you in the hub's city center surrounded by some of the world's top finance professionals. What's more, the fantastic range of internship opportunities available, and the support provided by our IE Talent & Careers department, means you're only one application away from joining these leaders.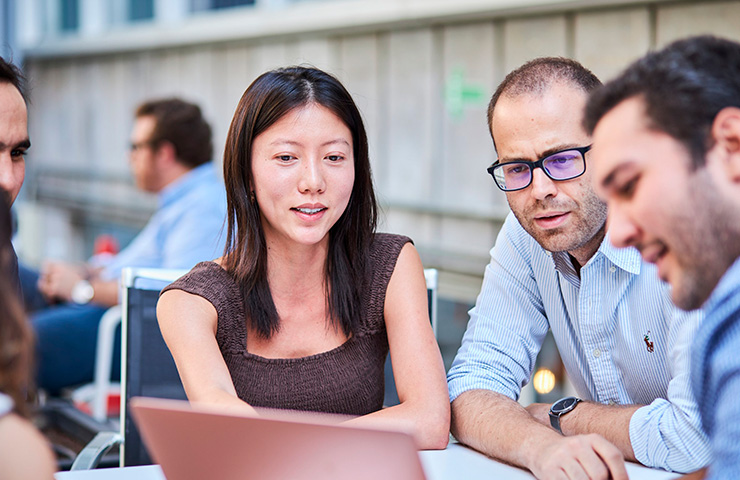 With the collaboration between Citigroup and IE University, you'll have the chance to attend to an exclusive networking event.
Learn more ways the new world of finance is putting Madrid on the map, and take comfort in the fact that you've chosen the right space to reach your career goals. The future may be uncertain, but one thing is clear: as an aspiring financial professional, there's no better place than Spain.