Spain is one of the most visited countries in the world—there's just so much to explore. And if you've just moved here, you've picked the perfect place for a staycation.
4
min read
Whether you're looking for a quick city break, a weekend on the beach or something that's more off the beaten track, we've got you covered. We've compiled a list of the top seven places to visit in Spain so that you can start planning your next trip.
Barcelona
No list of places to see in Spain would be complete without including Barcelona. Spain's second city is popular for a whole host of reasons—intriguing architecture, an inner-city beach and an eclectic atmosphere are just a few of them.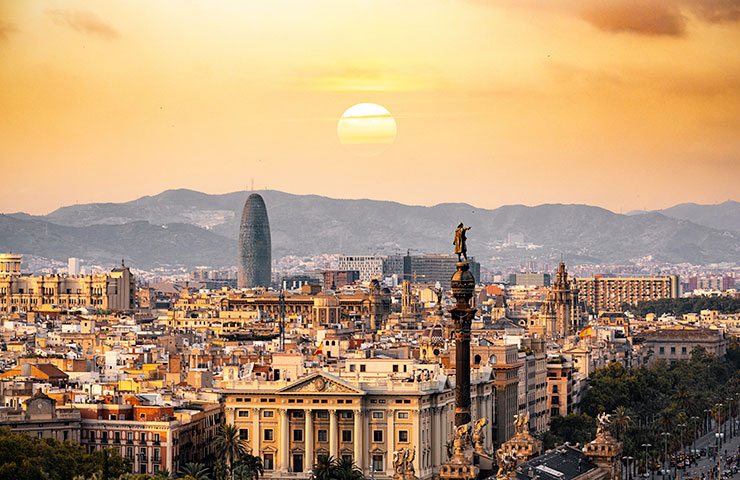 In fact, you could spend a whole month in Barcelona and never run out of things to do.
Top tip: If the bustle of the city gets a little too much, take a day trip to the Costa Brava. Tamariu, Girona and Pals are a favorite among tourists and locals alike.
Don't leave without…
…Stumbling across as much Gaudí architecture as possible. Aside from the Sagrada Família, the prolific architect built many structures across the city, and they're well worth looking out for.
Granada
As one of Spain's most intriguing destinations, Granada truly has a surprise around every corner. The fairytale-esque city sits at the foot of the Sierra Nevada, and is just one hour away from the coast.
Its center is filled with winding streets and Moorish architecture, but if you head to the Sacramento area, you'll find hillside caves where you can watch authentic Flamenco performances and catch a glimpse of the local lifestyle.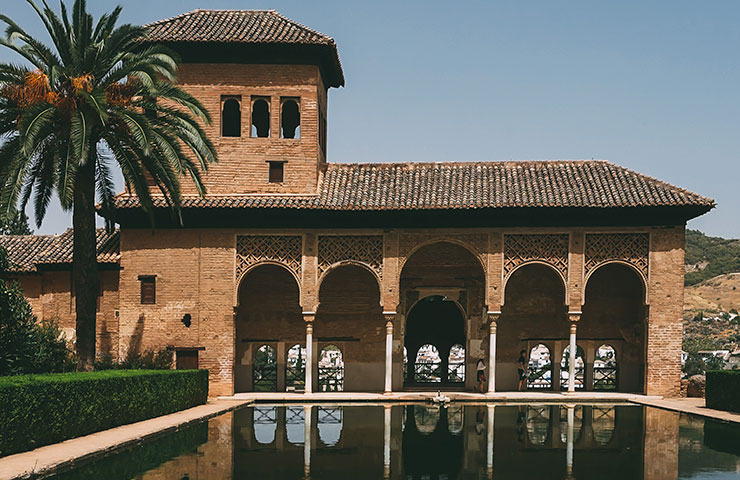 Granada is a medium-sized city, and that's part of its charm. In fact, you're likely to bump into friends you made in the hostel several times a day!
Don't leave without…
…Visiting La Alhambra and its Generalife gardens. This Arabic palace looks over the city, and you can practically see its walls bursting with history from any vantage point. Make sure to book tickets in advance, this really is one of the unofficial seven wonders of the world.
…Tasting some tapas. Granada is one of the best places to try tapas in Spain—practically any bar will give you a generous serving to accompany your drink.
San Sebastián
This northern city lives and breathes sophistication. It's pretty and it's got personality. Due to its location in the northern Basque country, San Sebastián isn't a place to expect dry weather. But what it lacks in sunshine, it certainly makes up for in cultural events, surfing and extensive beaches.
Don't leave without…
…Sampling the local pintxos—elaborate tapas-like bites which are dressed to impress and packed with flavor. The best way to try pintxos is by eating one or two in each bar, before moving on to the next.
Cádiz
If you're looking for delicious seafood, quaint streets and pristine beaches, look no further than Cádiz.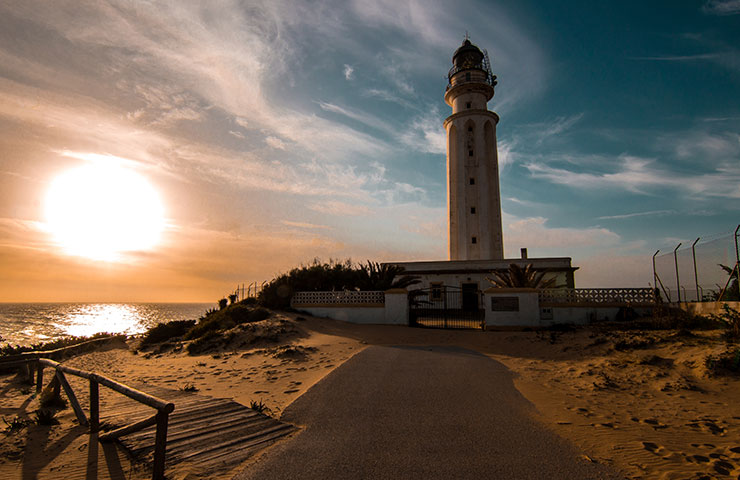 As one of Europe's oldest cities, this unpretentious gem is a real treat for history lovers, with its ancient ruins, underground tunnels and a breathtaking castle.
Don't leave without…
…Taking in the smells and sounds at the Mercado Central. It's a great place to hang out with the locals as you wander through the stalls and sample what they have to offer.
Doñana National Park and El Rocío
If you live in Spain, you're likely to visit all of the must-see cities. But what about trying something completely different? Doñana National Park and El Rocío are ideal day-trip destinations from Cádiz or Huelva, and they perfectly complement each other as two of the most unique places to visit in Spain.
Doñana is one of the country's most important ecosystems, and it's filled with wild animals, marshes and sand dunes. And in the heart of Doñana is the town of El Rocío—an unpaved, sandy pueblo full of horses that wouldn't look out of place in the Wild Wild West.
Don't leave without…
…Booking a guided tour. Most of the national park is protected, so it's recommended to organize a guided tour in order to explore the restricted areas.
Galicia
When many people think of Spain, they picture sweltering sunshine, flamenco and sun-soaked beaches. But in Galicia, these three stereotypes are quite far from reality. Spain's northwesternmost region is defined by rugged landscapes and Celtic vibes. It's just as green as much of the Irish countryside, and if you go exploring, you'll find megalithic monuments galore.
Don't leave without…
…Tasting the seafood. Galicia is every foodie's paradise, and it's especially renowned for its fishy dishes. What's more, you can almost guarantee that the food you try will be locally sourced. What a treat!
Madrid
Studying your master's in Spain? Well, thank your lucky stars you chose Madrid. Thanks to its position in the center of the country, the Spanish capital is a melting pot of cultures from all over the world.
You can play tourist by visiting the Golden Triangle of art galleries, devouring tapas in La Latina on Sundays, or hop into the car and explore one of the other destinations on this list.
Don't leave without…
…Visiting neighboring Toledo and Segovia. These picturesque towns are perfect day trips from Madrid, and they're excellent holiday destinations in their own right.
Whatever you do during your time in Spain, you should challenge yourself to explore this diverse country as much as possible. These top seven destinations are just the starting point. What would you add to the list?