Yesterday, the first Tech4Democracy Venture Day, organized by the Center for the Governance of Change, was held at the IE Tower in Madrid, with the presence of New Zealand's Prime Minister Jacinda Ardern, who delivered a speech stressing that it is the duty of democratic governments to realize human rights and people's long-term wellbeing through the constructive use of technologies.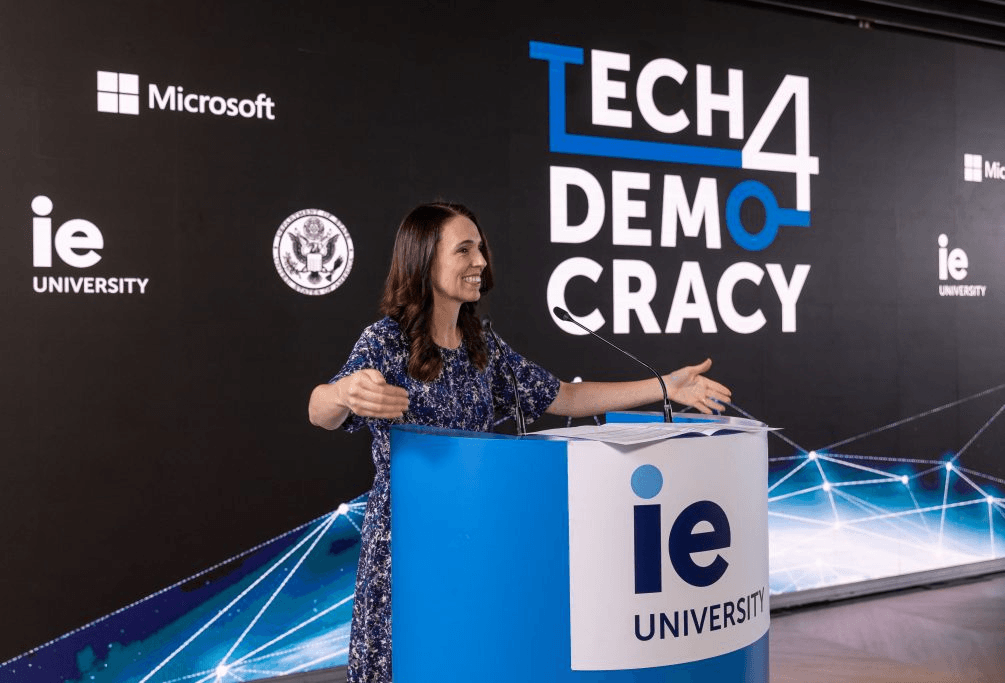 "For those of us who remain optimistic about a pluralistic and open internet, you can count on New Zealand's support in mobilising a global community for action and helping to do what democracies do best – to give a platform to the brightest ideas, to adapt and flex to the challenges we face, and to work together to overcome them", said Prime Minister Ardern.
Prime Minister Ardern was introduced by IE University CEO Diego del Alcázar Benjumea, who emphasized that "universities have a crucial role to play in global issues, as places of encounter among different stakeholders and exchange of ideas in an atmosphere of complete freedom and respect for disagreement."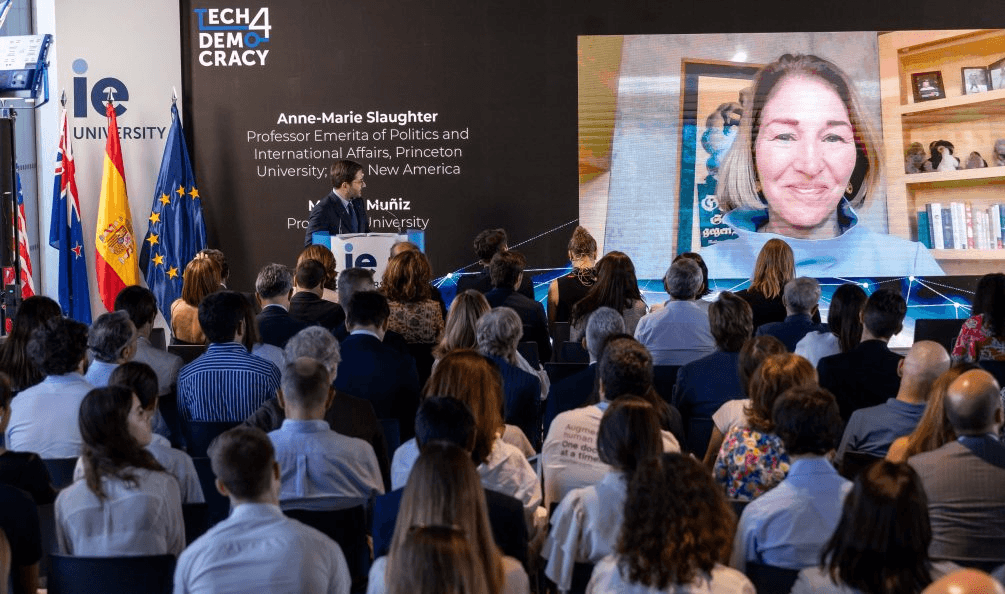 Anne-Marie Slaughter (Professor Emerita of Politics and International Affairs at Princeton University) engaged in conversation with IE University Provost Manuel Muñiz. Provost Muñiz stated: "How we govern emerging technologies will determine our future. If we want more resilient democracies we need to understand and shape how technology evolves. This is why a project like Tech4Democracy is so important."
Tech4Democracy is a global initiative by IE University, in partnership with the U.S. Department of State, and with Microsoft as its main strategic supporter.
White House Special Assistant to the President Rob Berschinski highlighted that "it's imperative that technology be built, deployed, used, and governed in ways that reaffirm democratic values and protect human rights. That is why Advancing Technology for Democracy is a key pillar of the Summit for Democracy and why we are delighted to support the Tech4Democracy initiative."
Six European startups developing digital solutions that advance democratic values (such as liberty, equality, inclusion, privacy, and transparency) competed at the Tech4Democracy Venture Day Madrid, and Citibeats, a company that uses big data to inform policymaking was selected as the winner.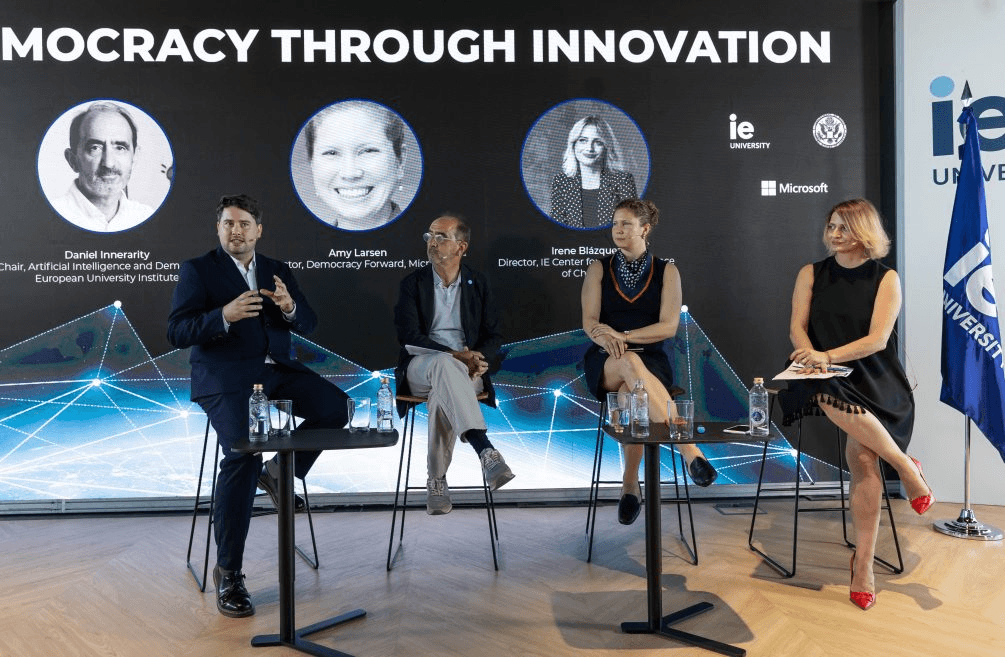 Attendees also enjoyed a panel conversation on democracy and innovation with Jeremy Cliffe (Writer at Large, The New Statesman), Daniel Innerarity (Chair, Artificial Intelligence and Democracy, European University Institute), and Amy Larsen, (Director, Democracy Forward, Microsoft), moderated by Irene Blázquez, Director of the Center for the Governance of Change at IE University.
As part of Tech4Democracy, IE University will run Venture Days in North America, Latin America, Asia, and Africa to identify the most promising democracy-affirming startups in each continent. A Venture Day is planned in the U.S. for September and one in Bogotá for October. A final global Venture Day with the five continental winners is planned to be held in the lead up to President Biden's second Summit for Democracy.