Neural Nomads was the winning team of the first hackathon on AI and Spanish, organized by the Center of the Governance of Change at IE University and ClibrAIn. Over 100 students, engineers, and entrepreneurs, distributed in 11 teams, participated in the Hackathon that took place over 36 hours, both remotely and in person at IE University. Participants had to develop a prototype of a user interface addressing a specific problem using NLP in Spanish. Neural Nomads proposed an advanced AI software as a service (SaaS) capable of storing documents and texts in a private database for later consultation through a chat interface.
The closing ceremony was inaugurated by Diego del Alcázar Benjumea, CEO of IE University, and was closed by Carme Artigas, Secretary of State for Digitalization and AI. Elena González Blanco, Director of Research of the LyrAIcs project at the CGC of IE University and CEO of Clibrain, presented the project, the first AI-powered music recommender based on lyrics in Spanish. González Blanco highlighted the significance of machines not only being able to speak, but also speaking proficiently, and having the ability to comprehend and accurately reflect the various nuances, varieties, and applications of a language like Spanish.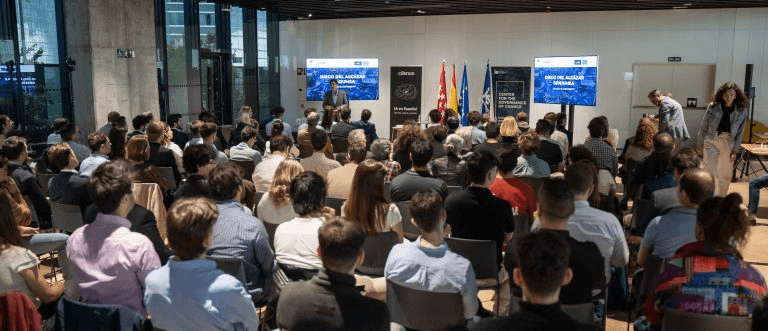 The event included a roundtable discussion to explore the position of Spanish within the global landscape of recent advancements in generative AI. Guillermo Escribano, Director General of Spanish in the World at MAUEC; Maria Grandury, founder of SomosNLP.org; and Alfonso Ureña López, President of the Spanish Society for Natural Language Processing (SEPLN), participated in the panel, moderated by David Villalon, co-founder of ClibrAIn. The panelists discussed the the economic and cultural implications of AI development and proposed ideas to overcome the lag of Spanish in this field, such as data liberation and collaboration between universities and businesses to facilitate knowledge transfer.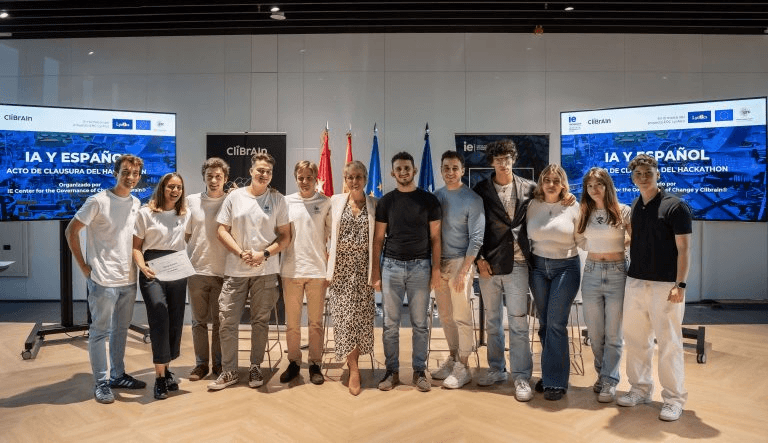 During the closing speech, Carme Artigas, Secretary of State for Digitalization and AI, emphasized the potential for developing high-quality AI in Spanish that showcases our values and cultural diversity, emphasizing the commitment to investing substantial resources to achieve this goal.