IE Center for Health, Well-Being & Happiness was founded as a result of what its director, Lisa Bevill, calls an institutional responsibility to support students' holistic development. She reflects on what the Center is doing to help all those who come through its doors.
3
min read
Lisa Bevill is unequivocal in her conviction that IE Center for Health, Well-Being & Happiness plays a vital role in the functioning of the university as a whole. "Health, well-being and happiness and how we structure it in body, mind and soul impact absolutely every single aspect of our lives," she explains.
Mind, body and soul. The three central pillars of the Center may sound more at home in a therapeutic setting instead of an educational one, but recent global upheavals such as the COVID-19 pandemic have changed so much of how the world functions. Always on the cutting edge of transformation, IE University's desire to innovate was a driving force behind the move to establish the Center. Indeed, as Lisa underlines, "The fact that the institution created such a center in 2019, before the pandemic, is really a statement in itself."
Ahead of the curve
The Center's mission is all about helping IE University students, staff and alumni maximize their potential in all facets of study, work and life in general. It works to raise awareness of how health and well-being can have a significant impact on everything from their relationships to communication style and even long-term decision-making. Grounded in a holistic approach, the Center seeks to equip the IE Community with the essential skills to achieve optimal performance and overall happiness.
As Lisa highlights, "The focus is really on how we can create a culture of well-being, recognizing that when we are well, we are able to allow ourselves to flourish."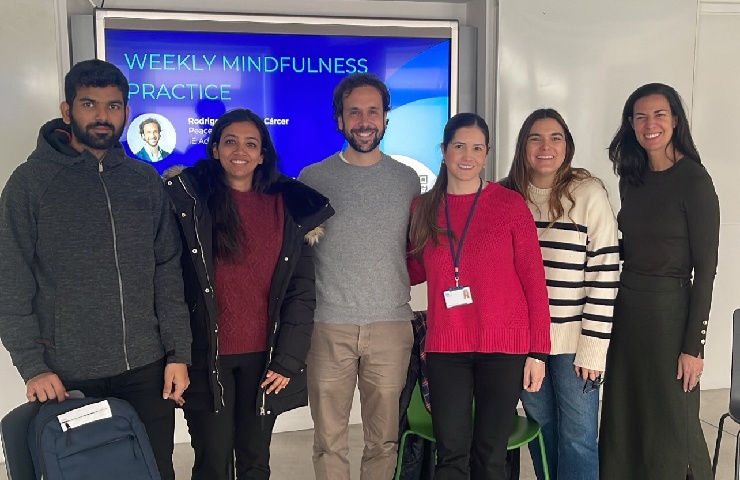 Of course, part of that culture means putting the theory into practice. The Center prides itself on not only educating the community on the benefits of well-being but actively providing an inclusive space where they can practice its principles. She holds the view that "practice is the hardest part" of the process. As a result, the Center, "provides opportunities to put that learning into play, developing habits and skills that are going to help them during their time at IE University, but also beyond," Lisa explains.
Well-Being in Practice
The Center's initiatives cut across every academic program at IE University. It all starts with a well-being interaction—a process that every student at the university undergoes. This is part of the Center's core Well-Being in Practice program, based on Barbara Fredrickson's research into the power of positivity. According to the director, this approach teaches the IE Community to leverage positive emotions to improve resilience, boost their concentration and focus, make more healthy decisions and build stronger connections with their peers.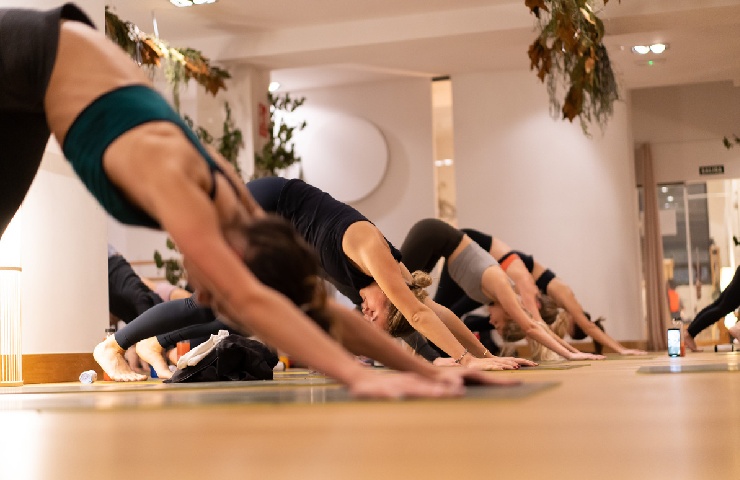 Alongside its academic offering, IE Center for Health, Well-Being & Happiness also boasts an extensive extracurricular program, running courses on topics ranging from "Nutrition for Optimal Brain Performance" to "Living with Purpose" and much more.
These ongoing options are punctuated by two flagship events over the course of the year: Happiness Week, anchored around World Happiness Day; and Kindness, Empathy and Compassion Week, which honors World Kindness Day. The aim of these initiatives is, as Lisa explains, "To foster a greater sense of community and the joy that comes from contributing to that community."
Throughout the year, the Center also organizes a full roster of one-off and weekly events that are geared toward getting students involved in the areas that interest them most.
Enhancing the educational experience
A holistic approach to any field requires, by definition, harmony between a host of different factors. As such, collaboration with other areas of the institution plays a key role in the Center's efforts. The director explains that it is all part of IE University's mission to "collectively […] create a culture that's very human-focused and that allows us to consider what's important." To this end, the Center works closely alongside other departments at the university, including the IE Creativity Center, IE Sports and Well-Being, Campus Life, and the IE Foundation.
IE University is, of course, an educational institution. The Center is an important part of its ecosystem, fostering mindsets and practices that can enrich the learning journey. And, as Lisa highlights, this outlook is at the heart of what the Center hopes to achieve: "Building well-being into the academic ecosystem is helping us to live life better, study better, relate better, connect better and have greater cognitive capacity, critical thinking and creativity. We see well-being as foundational to life success and educational success."