The IE University Community offers endless ways to get connected. We spoke to student Carissa Thomas to hear firsthand about her experience of getting involved—through clubs, events and the dynamics of campus life!
3
min read
If there is one word that absolutely does not describe the IE University student experience, it's "boring." When students are not busy soaking up knowledge and practical experiences in their programs, they're often participating in one of IE University's 100+ clubs (such as the athletic clubs or the Eco Club) or endless events that happen year-round (think TEDx events or the Women in Leadership Conference). We chatted with student Carissa Thomas about what it's like to be part of such a dynamic community of students.
A sense of community
For Carissa, one of the things that most attracted her to IE University was Campus Life, which hosts an average of 1,500 student-led events every year. While researching programs and schools, she noticed that "right off the bat, IE University Campus Life had events to get to know the clubs." This was incredibly important for her since she had always been highly engaged in her community back home in Canada. 
Carissa found that she had no problem transitioning from being involved in nonprofits and clubs back home to participating in the IE Women in Business Club, the IE Behavioral Economics Club, and more. Now, she's Vice President of the IE Out & Allies Club.
Getting involved in clubs has been critical to Carissa's IE University experience: "In addition to just having your classes and normal student life, clubs give you access to a whole other community of people who share the same objectives, passions and interests."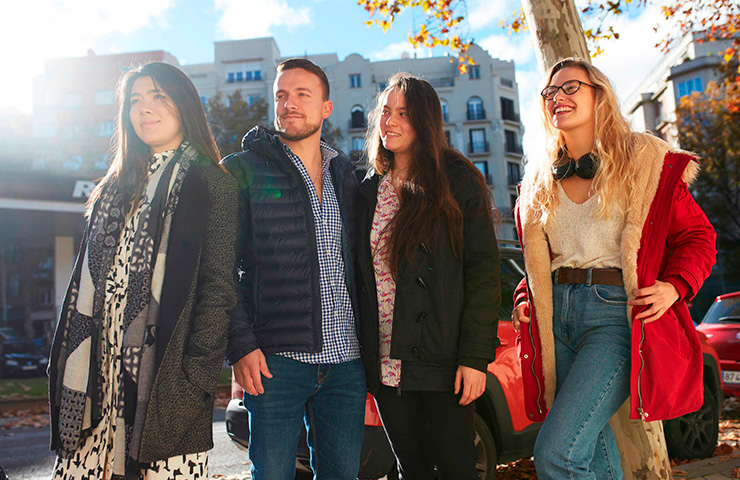 At IE University, you can join different clubs for everything from hockey to yoga, dance, arts, consulting, big data… the opportunities are endless.
"No matter where your interests lie, there is always a sense of community," Carissa says.
Expand your horizons—and your network
It's not just about doing what you already like, either. IE University makes it possible for students to change their perspectives and try something new. For example, beyond sports-related or social clubs, IE University offers a variety of more academic and technical clubs that equip students with new tools to bring to the classroom. You could also take advantage of clubs to try out a new hobby, or even to support a social cause.
Carissa also emphasizes how "IE University has such a diverse community," enabling students to meet new friends from all over the world and get to know different cultures. There are over 140 nationalities on campus, and even in a smaller program like Carissa's—her class is made up of 31 students—there are 27 different nationalities represented.
And it's not just students you'll meet through clubs. When Carissa was planning the LGBT+@Work Conference, she was in touch with high-level individuals from companies like Amazon, Google, and more. She also got to reach out to successful IE University alumni from just about every continent, growing her network exponentially.
In the end, networking is critical to career success. IE University clubs and Campus Life events are key starting points to build professional connections.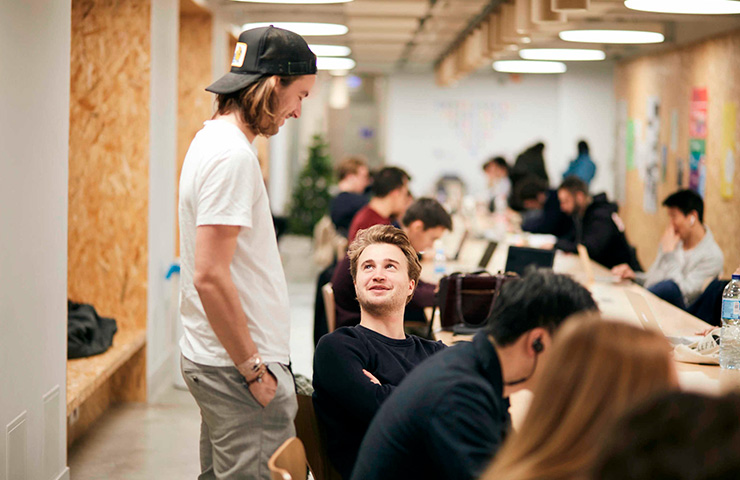 Carissa believes that the skills she learned "about networking and connecting and facilitating an event have been huge," preparing her well for the next steps in her career. Participation in clubs and student life have deeply enriched Carissa's study experience, both personally and professionally.
IE University, a place for passion and resilience
For Carissa, it all boils down to "resilience and passion." People are always willing to put themselves out there, to make friends and connections. IE University attracts community igniters, entrepreneurial ideas and innovative thinking, so it's no wonder there's never a dull moment.