The second Venture Day of the global initiative in partnership with the U.S. Department of State took place in Bogotá on October 10. The winners of the competition were EVoting and Matters Lab.
On October 10, South America's Tech4Democracy Challenge, organized by the Center for the Governance of Change, was held at the Universidad de los Andes in Bogotá. Ethereum founder Vitalik Buterin delivered a keynote speech in which he highlighted the positive impact of blockchain and Web3 technologies to consolidate democratic systems.
The Venture Day brought together entrepreneurs, policymakers, experts, and investors to select the best tech startups and Web3 projects that are contributing to advance democratic values.
EVoting (Chile), a company specialized in electronic voting systems, received the award for the best startup in South America. The winner in the global Web3 category was Matters Lab (USA, Taiwan, and Hong Kong), a project that has developed a Web3 social networking ecosystem that substitutes algorithms with human curation.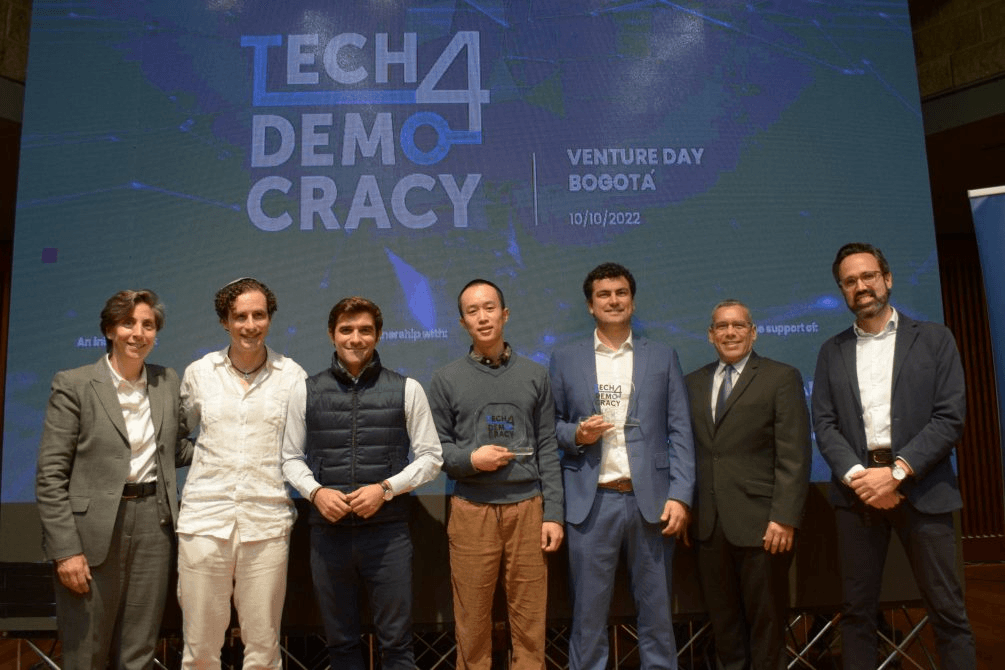 The event was opened by Arati Prabhakar, Senior Advisor to the U.S. President for Science and Technology and Director of the White House Office of Science and Technology Policy, and Juan José Güemes, Vice President for Economic Affairs at IE University, among other institutional speakers.
Thinker and author Glen Weyl, head of Web3 research at Microsoft and founder of RadicalxChange, discussed the concept of plurality and provided some keys on how we can use technology to advance towards more decentralized societies.
Paca Zuleta, Dean of the School of Government at Uniandes, and Carolina Botero, Director of digital rights civil society organization Fundación Karisma, debated how governments can use technology to design better policies and deliver better public services – from improving transparency to implementing effective electoral systems to increase citizen participation.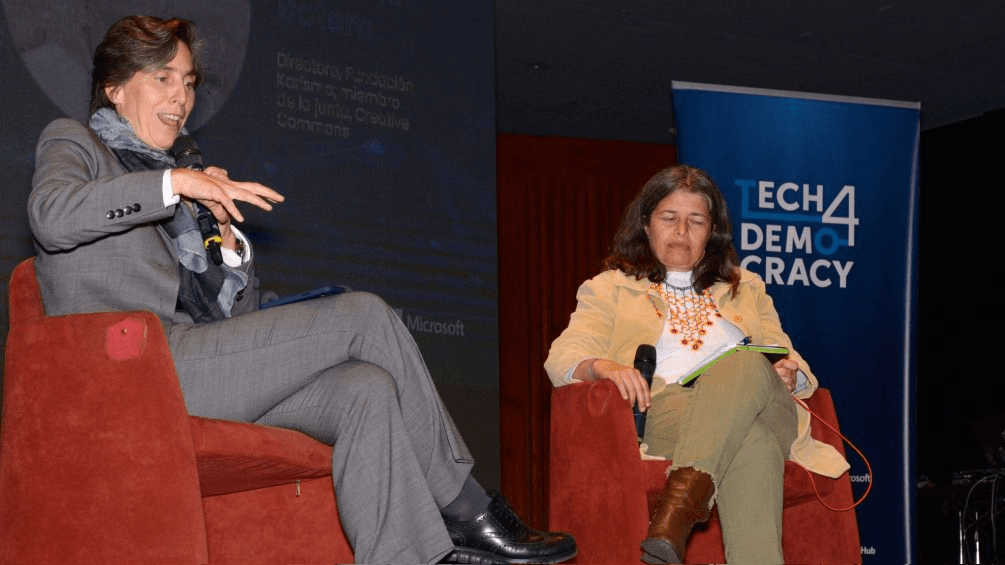 The winners were awarded cloud credits, productivity software, access to a mentorship community, and technical guidance, and will compete for the opportunity to win a cash prize at an upcoming final competition.
The South America Tech4Democracy Challenge was organized by the Center for the Governance of Change in partnership with Universidad de los Andes and RadicalxChange, and with the support of the Ethereum Foundation, the IDB Lab, Gitcoin and GitHub.
This was the second edition of Tech4Democracy's Global Entrepreneurship Challenge. The first edition, for European startups, was held in Madrid last June with the participation of New Zealand's Prime Minister Jacinda Ardern. The next edition will be held in Silicon Valley on November 29, in collaboration with Stanford University's Global Digital Policy Incubator, and will be followed by competitions in Asia and Africa.
Tech4Democracy is a global initiative that aims to identify and encourage entrepreneurs developing democracy-affirming technologies. It is led by IE University in partnership with the U.S. Department of State and with the strategic support of Microsoft.