Find Talent at IE
IE helps thousands of companies recruit the talent they need to drive their business forward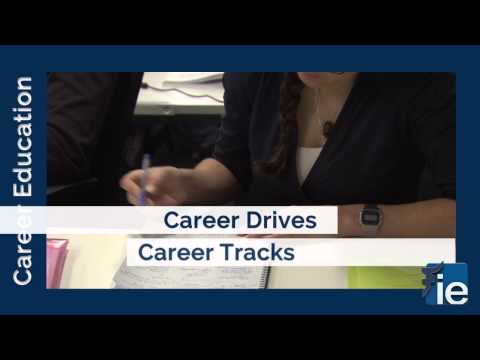 Recognized as one of the world's leading educational institutions, IE shapes leaders who promote innovation and change at organizations, equipping them with an entrepreneurial mindset that creates jobs, wealth, and social welfare.
With alumni in more than 165 countries and the diversity to drive innovation, IE is the perfect partner to help your organization identify and recruit the best talent.
leaders from around the world trained at IE
countries in which IE operates
IE, Your Recruitment Partner
Our commitment is to help you access and select the talent that best suits your organization's needs.
We organize specific programs and activities to help companies connect with the top talent.
See all activities
WORK DIRECTLY WITH THE IE TALENT AND CAREERS
IE TALENT AND CAREERS
María de Molina, 6. 1st Floor. 28006 Madrid
Insights
Insights
On education…
With Federico Valdés, Rector of the University of Development (Chile).
20 / 07 / 2018
Innovation,
Talent,
Technology
Insights
On attitude…
With Robert D. Reid, Senior Executive Advisor and former VP and Chief Accreditation Officer at the AACSB.
25 / 06 / 2018
Competitiveness & Growth,
Talent
Insights
On Agile Leaders
By Rafael Fernández Qundez. The search for future leaders is the great challenge faced by every human resources department.
13 / 06 / 2018
Competitiveness & Growth,
Strategy,
Talent
Insights
On new talent…
With Nick van Dam, Global Chief Learning Officer at McKinsey.
11 / 06 / 2018
Human Behavior,
Talent
Insights
A New World with New Values
José María Álvarez-Pallete shares his vision of the keys to business management in the digital age.
08 / 06 / 2018
Competitiveness & Growth,
Entrepreneurship,
Innovation,
Talent
Insights
On creativity…
With Alessandra Chichi, EVP and General Counsel at HBO Europe.
25 / 05 / 2018
Competitiveness & Growth,
Strategy,
Talent
Go to Insights
Would you like to receive IE Insights? Sign up for our newsletter
Subscribe now