WELCOME TO IE
It is rare to be met with a stimulus that is moving; a stimulus that is thought-provoking. A stimulus that inspires and makes an impact. Until now.
IE EXCELLENCE
IE shapes leaders who drive innovation and change in organizations, providing a learning environment where technologies and diversity play a key role in fostering global vision, an entrepreneurial mindset and a humanistic approach.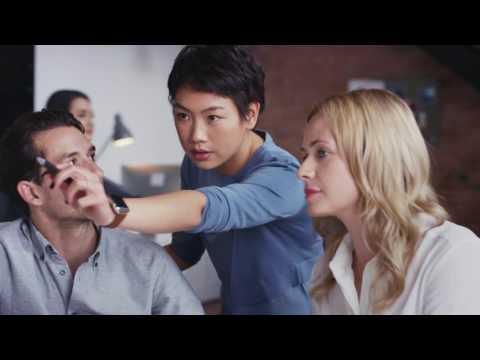 IE offers programs in fields that include business administration, law, finance, international relations, architecture, big data and technology, communication and media, and human behavior. The organization has delegations in 30 countries, and runs programs in cities that include Madrid, Segovia, Cape Town, San Francisco, Los Angeles, Providence, Sao Paulo, Singapore, and Shanghai. It has been recognized internationally for the way it uses online and blended formats to transform the learning experience.
IE's faculty comprises more than 500 professors who teach students from 130 countries, generating knowledge and developing research projects with social impact. IE also has more than 60,000 alumni from 165 countries, professionals with international profiles who serve as ambassadors for IE around the world.
Professors, 28% of whom are women


Of our students receive assessment from IE Financial Aid
Nationalities are represented on campus
Companies recruit at our Annual Talent Forum
IE INTERNATIONAL RECOGNITION
The international press ranks IE and its schools among the best in the world.
IE Business School is recognized as one of the leading business schools in the world by publications such as: Financial Times, The Economist, Wall Street Journal, Business Week and América Economía.
We have also been awarded with educational accreditations from the following institutions: EQUIS (European Quality Improvement System), AMBA (Association of MBAs), and AACSB International (The Association to Advance Collegiate Schools of Business), all of whom recognize the quality of IE programs on an international level.
IE University holds a leading position in Europe among institutions of higher education for excellence in innovation and learning technologies. In addition, its undergraduate programs are recognized by the most prestigious associations in their respective fields, and highly regarded by employers of leading corporations.