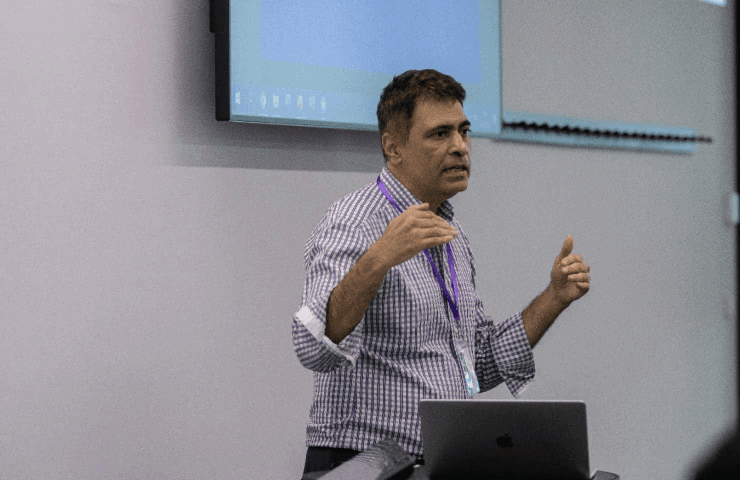 Academic leaders from around the world converged on Madrid as IE's School of Science and Technology hosted the first Metaverse Cataylst Meeting, which ran Oct. 6-8 and was designed to explore collaboration opportunities and create next steps to foster positive change through educational programs, high-impact research projects.
Some 60 top-tier researchers from around the world focused on the metaverse and entrepreneurship discussed their work at the event, organized by Ikhlaq Sidhu, Dean of IE's School of Science and Technology and Chairman of the Catalyst Metaverse Meeting.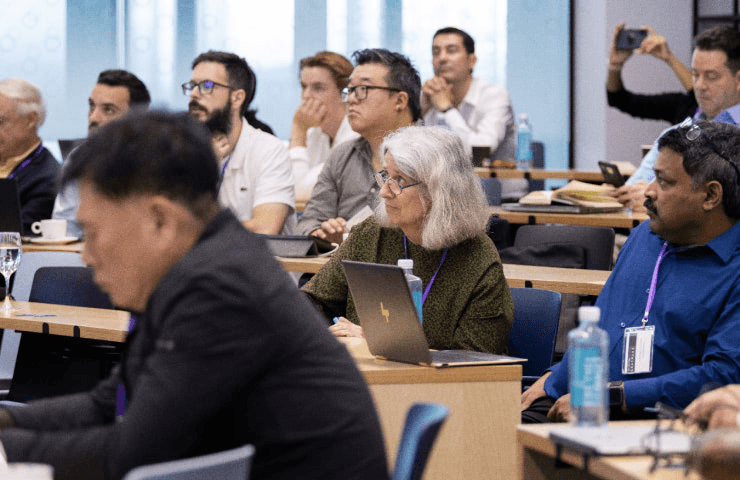 Sidhu inaugurated the event saying the people in the room were not a random set of researchers and that they represented "one of the best groups in the world to figure out" the future of the metaverse because of the combination of their technical depth and entrepreneurial mindsets.
Speakers offered different angles on how to build and use the metaverse.
Berkeley's Tarek Zohdi said digital twinning "requires a quantum leap in programming to make it work" and that "many companies are funding this research, but product development can't keep up with competition." He encouraged focusing on system design and stressing to entrepreneurs that specific coding is crucial to success.
Standford's Mike Lepech said the metaverse is "another tool that we'll use" and explored how the metaverse will enable sustained outcomes and add value in regulatory compliance, operational efficiency, risk management, capital investment, market growth and strategic direction.
Thas Nirmalathas from the University of Melbourne's said avatars will be able to multi-task and "be digitally ever-present, sometimes synchronous" and raised the issue of the complex challenges these interactions pose.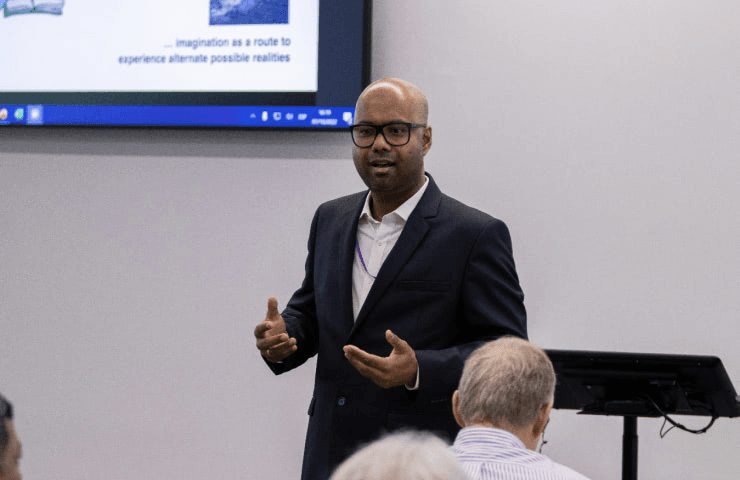 Ota Novotný from Prague University of Economics addressed the challenges in creating a global talent workforce and Amine Bermak from Qatar's Hamad Bin Khalifa University discussed wearable electronic sensors and how to close the loop between the virtual and real worlds with sensors and actuation. Amrik Sen from India's Plaksha University explained how the "metaverse invites us to delve into multiple layers of reflection" and to build games that stimulate our effective story around the environment.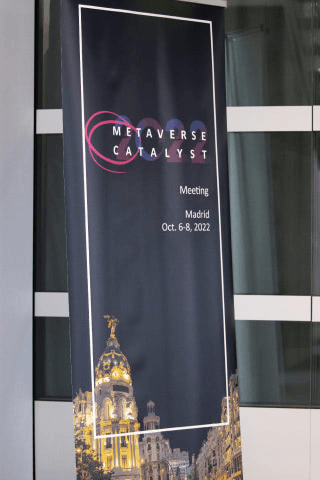 OST Switzerland's Guido Schuster gave a short history of the only EASA qualified virtual reality simulator to fly real helicopters and shared the bottom-up model that started with an idea and allowed researchers and entrepreneurs creating it to "fail quickly and fail cheaply so you can try many approaches." He applauded the metaverse as an opportunity to offer training that is dangerous and expensive.
Berkeley's Ken Singer asked, "How do you create the space for exceptional people to collaborate as a course concept? And how do you create an environment where you have time to have unstructured conversations where there is no known output?"
After breaking into brainstorming groups and at the end of the three-day event, attendees agreed to form a metaverse-enabled learning lab as a Metaversity that incorporates each of the researchers' specialities into an experience that allows students a richer environment and more resources to capitalize on ideas.