By relating this sentiment to international development, and always wanting to see the bigger picture, Anna has avoided taking one-sided approaches in her current profession. After graduating and interning for a spanish Member of the European Parliament who sits in the international trade committee, today she's managing post-Brexit communication strategies for the British Chamber of Commerce in Brussels. Specifically, it's a membership organization facilitating bilateral trade between England, Belgium, and the European Union.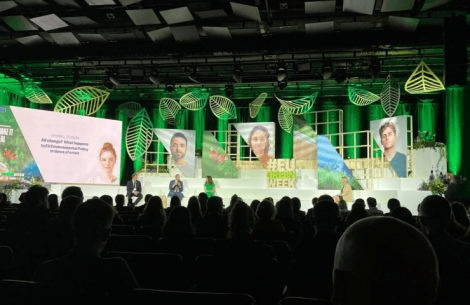 As Communications Manager, Anna loves how she can stay involved with EU policy and international trade while still expanding on the skills she gained in completing her Capstone Project. And she has some advice for prospective international development students. Anna says that pursuing this career to change the world can be risky. Rather, she encourages candidates to ask themselves: what can I learn from this experience? What skills can I gain? How will this add value to what I'm interested in for the future?
Reinforced by IE University instructors, another word of advice from Anna is to understand that international development is complicated, with numerous actors at play. Because of this, both patience and focus are other essential skills to succeed in this arena.
While Anna wants to continue focusing on EU policy and international trade, she intends to keep her horizons open. Being a lifelong learner, she plans to keep on absorbing information and exploring new topics. She's always open to networking, and says this is easy in Brussels, where she's surrounded by clever, passionate, and ambitious people.
Moving to the EU capital during the pandemic, now Anna's taking advantage of the many cultural opportunities available, including museums, art galleries, and restaurants galore. Even better, she loves running in the city's many parks and taking the quick train rides to nearby cities like Antwerp. With friends all over and family living in London, the location couldn't be better for this global citizen.