Students from IE School of Science and Technology presented sustainable solutions for a problem of optimization of gas pipes proposed by o9 Solutions and NTT DATA as an industry challenge for the Sustainability Datathon 2023, with top winners granted cash prizes.
The three-week challenge motivated participants to come up with creative and innovative solutions. The winning team Carbon Cutters provided a predictive maintenance algorithm which can predict the probability of gas pipe incidence. Based on that, students gave recommendations on how to plan future inspections to prevent the pipes from failing.
"After a lot of research we were able to learn new techniques of how to handle the dataset and it helped us achieve a very good model performance," said Gustavo Welsh, a student in Master in Business Analytics and Big Data, as well as a member of Carbon Cutters.
The NTT DATA Senior Data Scientist, Marta Enesco, o9 Solutions Presales Manager, Humberto Pardi, and IE's David Gómez-Ullate Oteiza, Head of Applied Mathematics, joined the jury, actively participated in making the final decisions, and handed the monetary awards, which included €4,000 for top place, €2,500 for the second place, €1,500 for the third, and a final €1,000 for the honorary prize.
"We understand you all want to win, but first of all this is a learning experience," said Gómez-Ullate, opening the presentation panel.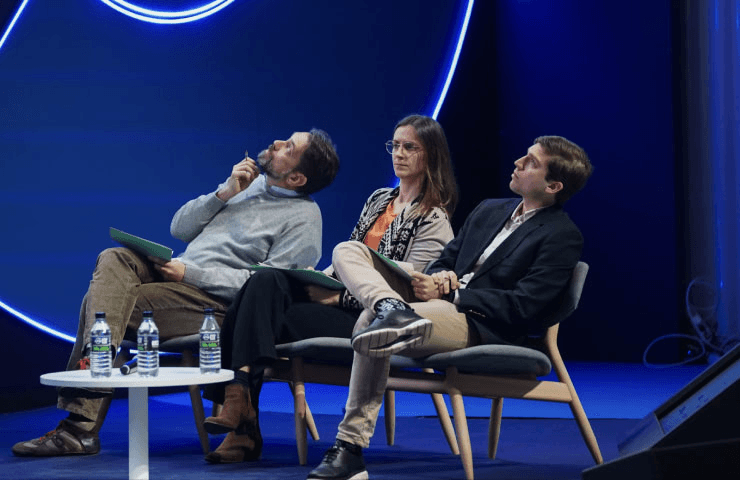 Some teams went further than presenting a solution in numbers. For instance, team Bayes Genes created a platform to visualize the impact of the strategy they chose. The platform allowed for selecting key factors like costs implications, CO2 emissions and repair costs, and combining them to optimize the strategy.
"Being in the team Bayes Genes and taking part in the Datathon made me further appreciate challenging settings, collaboration and its potential to create impact," shared Chaymae Mesbahi, a student of Bachelor of Business and Data Analytics.
Students highlighted the importance of such events when it comes to applying theory to practise.
"I actually feel a lot more prepared for what's out there than by doing "controlled" projects in class," said Felipe Basurto, a student of Master in Business Analytics and Big Data, as well as a member of Carbon Cutters.
Enesco, the Senior Data Scientist at NTT DATA, also emphasized how efficiently students used their knowledge for the real scenario.
"Great presentations for this real-world business case," said Enesco.