Adding value to international business and society
International businesses call for global tax solutions
The globalization of investment and trade deeply affects the corporate sphere, influencing the practices and policies of international taxation. Tax advisers increasingly operate in global operations in which knowledge beyond domestic rules is essential.
At IE Law School, we are aware of this reality. As such, through our Master in Global Taxation (LL.M.) we provide in-depth instruction regarding the relevant aspects of international transactions, from a tax standpoint, including not only the basics of global tax policies and treaties, of BEPS and Transfer Pricing methods, but also the necessary tools to successfully create effective and ethical tax planning structures for multinationals and individuals. Furthermore, students will become aware of the business function through courses on finance and accounting, among others, for a successful tax adviser must understand the business in order to provide tailor-made tax solutions. Students will also receive training in the most advanced tax research technologies.
Programs in Finance and Tax Law
If you are looking to update your knowledge on tax solutions, we provide a range of options for practicing lawyers and non-lawyers to explore the technical intricacies and policy implications of tax law.
Taxation in a global economy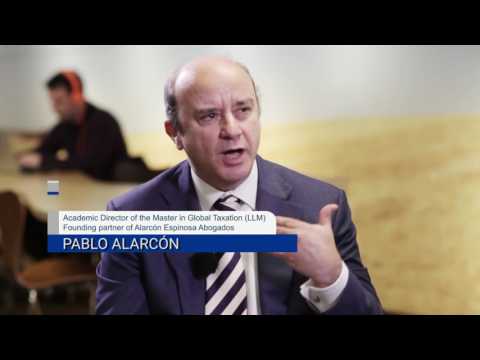 Javier de Cendra, Dean of IE Law School, and Pablo Alarcon, Academic Co-Director of the new Master in Global Taxation (LLM), discuss taxation in a global economy. Learn more about our academic director's views on aggressive tax planning, the importance of harmonization in the area, the need for professionals with high ethical standards and other important matters.
New jobs will be created in the US alone by 2024


Finance & Tax Law programs offered at IE Law School
The job satisfaction score given to Tax Managers by Forbes