Manuel Muñiz, Dean of IE School of Politics, Economics, and Global Affairs and Provost of IE University, has been elected President of the Association of Professional Schools of International Affairs (APSIA) and will serve from June 1, 2023, to May 31, 2025.
This international educational alliance brings together the leading graduate schools from all over the world that specialize in international affairs. Currently, 38 schools from 10 different countries are full members of APSIA, as well as an additional 29 affiliated universities. IE School of Politics, Economics and Global Affairs is one of the few European schools in the alliance and the only Spanish full member since 2016.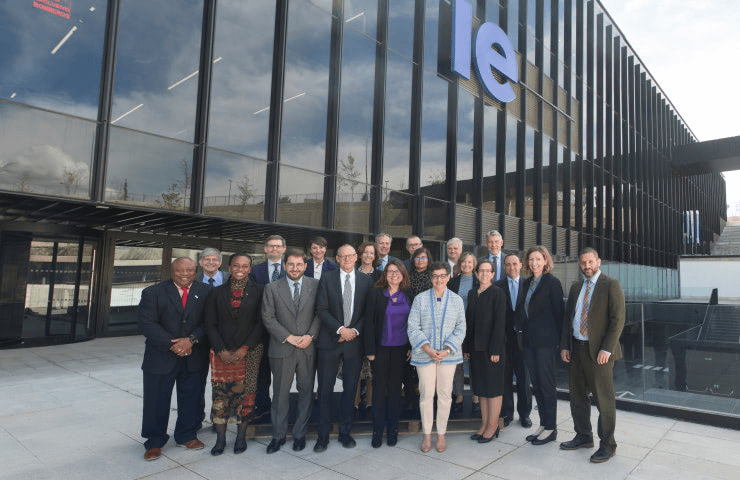 "It is a big privilege to be able to serve as President of APSIA. I am very grateful to the colleagues who placed their trust in me. APSIA is the reference in global affairs studies, and it brings immense value to our schools, students, faculty, and others. Within it we can share best practices, learn from one another, but above all, we can build projects and initiatives that help us address some of the world's most pressing challenges," said Manuel Muñiz, who takes over from Jim Levinsohn, Dean of the Yale University Jackson School of Global Affairs.
"I am excited to work with Manuel Muñiz as the next APSIA President. His energy, enthusiasm, and experiences will help us navigate this period of rapid change in education and geopolitics. Under his leadership, we can help to ensure that our schools continue their important work preparing future leaders for our interconnected world," highlighted Carmen Iezzi Mezzera, APSIA Executive Director.
Under the presidency of Dean Muñiz, six additional members will join the APSIA Executive Committee:
Since 1989, APSIA has been dedicated to the improvement of graduate education in international affairs. The alliance seeks thereby to advance international understanding, prosperity, peace, and security through the people and ideas shaped by its schools. APSIA collaborates with other higher education institutions and the professional international affairs community in order to address common global issues.