Abdelrahman is a savvy globetrotter, having ties to at least three countries: Egypt, Sudan and the United Arab Emirates. However, when he made the decision to travel to Spain to pursue the Master in Finance, it was his biggest move yet.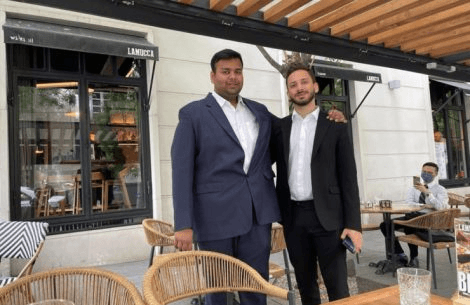 Before coming to IE University, Abdelrahman was enrolled at the American University in Dubai where he studied the Bachelor of Science in Mechanical Engineering. After working in the industry for a while, he switched gears and became a consultant for the Surani Group, a family-owned company based in Dubai. His time there offered Abdelrahman his first exposure to many different industries and taught him key problem-solving skills.
An outgoing individual, his passions include Thai kickboxing and traveling. Abdelrahman also loves to connect with diverse people and learn new things. That's why he chose to study at IE University: it was his first choice due to the university's reputation for being a highly practical-based and technologically advanced institution. After all, the institution is renowned for its hands-on approach to learning, which gives students a distinct competitive edge in the dynamic job market. His career aspirations had a lot to do with his decision as well.
Eventually, Abdelrahman plans to make a fundamental difference in the economic contribution of his country as an entrepreneur and, hopefully, a business tycoon. In the short term, though, he wants to acquire the necessary skills and experience by advising and working with some of the world's leading companies. Abdelrahman believes this strategy is the key to helping him achieve his long-term goals. And joining IE University was the first step to obtaining those valuable skills.