Everyone has a different recipe for changing the world. For Carlos Lastra, it's through human rights and social inclusion, which is why he enjoys teaching courses in the field at IE School of Global and Public Affairs.
After studying math and philosophy in his undergrad and then working as a consultant for some time, Carlos decided to stop and reflect. He needed more; he needed to find a calling that would leave a positive impact for generations to come.
So it's no surprise that he pursued a doctorate in government and social policy, to later dedicate his life to educating the next generation of government representatives. He has previously taught political economics and specialized in education policy, and he's now teaching courses at IE University that he is truly passionate about.
Carlos firmly believes that higher education can mitigate the negative effects of things like automation, and thus feels that education policy should be reformed. Having had the privilege of attending Ivy League universities, he has since wondered how this type of quality education could be extended more broadly.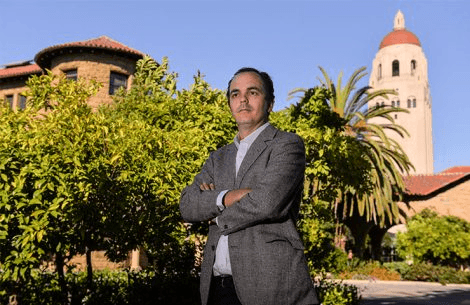 That's why he's thrilled to be part of IE School of Global and Public Affairs. The programs available are meant for people who are curious about the challenges facing our societies and the challenges to come. By addressing these, he believes we can build a community that is fundamentally optimistic that the world can become a better place to live in.
Carlos tells us that his classes are based around defining public problems, designing solutions and implementing them. He adapts each session to that structure so that students can be in class in the morning and then directly apply the lessons learned to a tangible project they're working on in the afternoon—for example, with a local government for their capstone project from definition, to design, to implementation.
Graduates of IE School of Global and Public Affairs certainly have a bright future ahead of them. They can expect to work in government roles, as well as in the private and social sectors. Carlos notes that IE University is always on the lookout for ambitious students who want to start entrepreneurial ventures that have a social impact.
Carlos is a big fan of reading, and he enjoys recommending books to students for inspiration. There are two in particular that he feels represent students' learning endeavors at IE University. First,"The Second Machine Age," by Andrew McAfee and Erik Brynjolfsson, which lays out the challenges ahead for professionals in the sector. And secondly, "Instruction to Deliver", by Michael Barber, which offers a range of solutions for such problems. He also enjoys reading autobiographies by people who have struggles when working within governments, such as "A Journey" by Tony Blair, which offers a candid insight into the sometimes ugly and frustrating business of government.
No matter your background, if you have the same recipe for change as Carlos, there's a place for you at IE School of Global and Public Affairs. Because for Carlos, the most important thing is that students are inspired to make a difference, to solve problems, and to ask, "Why not?"