When it comes to choosing a bachelor's degree program, it's essential to find one that not only aligns with your interests but also resonates with your passion for learning. In the case of Inés De Remedios, her journey into the world of mathematics has been a captivating one.
Inés' academic career has been distinctly diverse and immersed her in an intriguing blend of perspectives. When the time came to pursue higher learning, IE University was an ideal choice: it allowed her to continue her international education without having to move too far from home. She is currently in Segovia, in her first year of the Bachelor in Applied Mathematics.
A love for problem-solving made mathematics an obvious choice for her bachelor's degree. Inés has always enjoyed the subject and considers it her greatest strength, so she wanted a program where numbers ruled. After exploring various options, including engineering, data analysis and information technology, she eventually discovered the field of applied mathematics.
However, Inés couldn't see herself in a massive classroom with hundreds of students crunching numbers. She was searching for a personalized academic experience where she could explore her interests, unleash her curiosity and sharpen her mathematical abilities. At IE University, she's found the environment and opportunities she needs to thrive.
For Inés, studying here has been a transformative experience. She likes that the institution brings together students from around the world and offers them a unique experience tailored to their individual needs. What she appreciates the most is the university's commitment to its students: "They make sure we have access to anything we're curious about and that students feel heard and understood at all times." With a wide array of opportunities, students can pursue their interests, regardless of their field of study. This helps fuel her curiosity and discover new passions.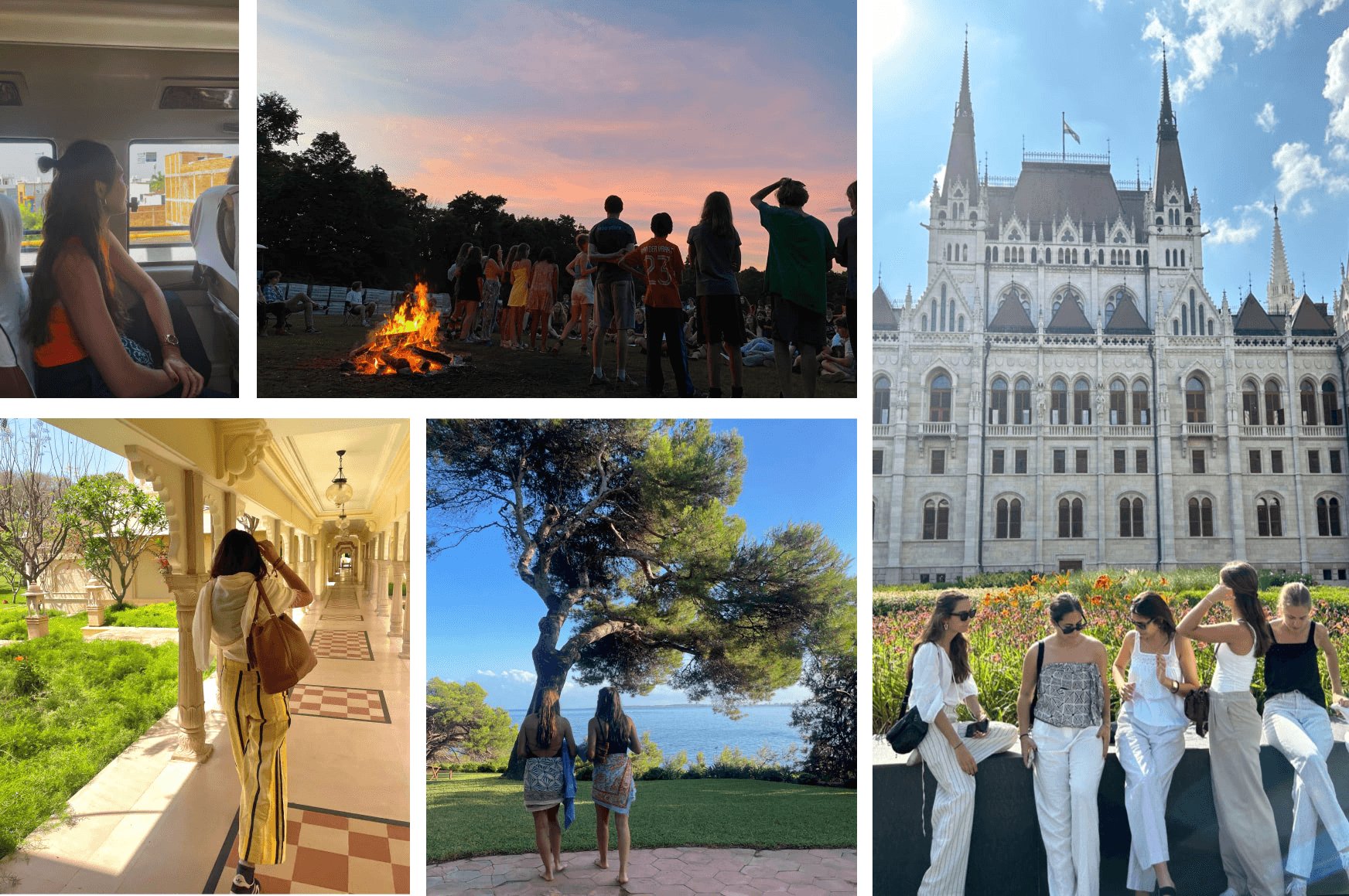 In the world of mathematics, Inés has found her niche. Her favorite modules so far are Linear Algebra and Calculus. The former allows her to delve into the beauty of abstract mathematical concepts, while the latter allows her to explore their real-world applications.
Inés isn't just a dedicated student academically—she's also actively involved in several extracurricular activities that reflect her values. She's a proud member of IE Women & Allies, a club that advocates for gender equality and fosters a safe environment within the university.
Both on campus and off, Inés leads an active life. She serves at her local church and recently joined a group of volunteers in Segovia, taking every opportunity to help others. She's also a camp counselor and tutors French in her spare time.
And when not immersed in the world of IE University, Inés enjoys exploring Segovia. She and her friends love trying out the excellent restaurants in the city, cooking dinner together and finding new places to study together off-campus. But whenever she can, she seizes the opportunity to travel and visit her family.
Inés offers some valuable advice to future students considering the Bachelor in Applied Mathematics. She emphasizes that while the program can be demanding, enthusiasm and effort are the keys to success. Anyone intrigued by mathematics can thrive in this program and she hopes they will enjoy it as much as she does.