"We are proud of the prestigious and highly competitive Marie Skłodowska-Curie Fellowship awarded by the European Commission to Professor Antonio Aloisi, the first professor of IE Law School to be granted such a Fellowship and the 8th of IE University. This adds on to IE's focus on research on new technologies and the challenges ahead, such as the future of work. We are certain the outcome of the research would have broad implications for academia, the tech industry, policy making and companies," says Marie Jose Garot, Vice-dean of Faculty at IE Law School.
This project builds on Antonio's previous research on the evolution of employee monitoring practices in workplaces, including profiling and solely automated decision-making. At the same time, it represents a broadening of the scope of his interest in the individual and collective dynamics of platform labour. This project grapples with how best to regulate changing managerial prerogatives in order to nurture innovation, uphold competitiveness and ensure job creation. In particular, it aims to offer a significant, accessible and "ready-made" contribution on digital trends from a labour law perspective that could be used and expanded by scholars from different disciplines to advance their parallel studies.
"I simply feel overwhelmed for this incredible news. I am wholeheartedly grateful to the IE Law and IE Research communitiies and to my wonderful mentors, colleagues, students and friends. We will keep having fun with Labour Law and new technologies," states Aloisi, who for the next two years, thanks to the EU Commission's generous funding, will be investigating the "genetic mutation" of prerogatives exercised by employers and managers in workplaces driven by machines, AI and online platforms.
The results of this study could have broad implications for academia, the tech industry and policy-making. They will be relevant for business experts and entrepreneurs as well as for associations of workers and business representatives. 
His research on the new world of work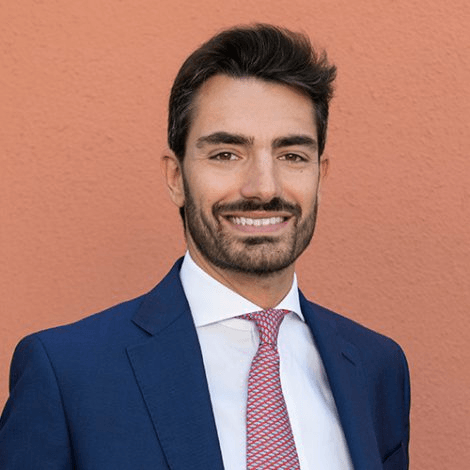 Machines, AI and algorithms are reshaping work and power relationships in a large number of fields, with far-reaching legal and societal consequences.
"‪Unfortunately, the COVID-19 crisis is speeding up many underlying trends in factories, warehouses, offices and even private houses. Instead of creating an emancipating environment empowered by ICT, this shift could deepen hierarchy and control, thus exacerbating disparities and biases," explains Professor Aloisi to add that the study will map concrete practices, evaluate their legal compliance, and assess the flexibility of existing frameworks.
Since the policy implications are deep and wide-ranging, the present fuzziness could increase uncertainty and make companies vulnerable from a legal standpoint. Little attention has been devoted so far to the digitization of the employers' key functions. In short, what is still missing is a thorough mapping exercise of new applications of boss ex machina and a concomitant impact assessment of the existing normative systems in a selection of European countries.
This project is an attempt to fill these gaps, in order to build a pragmatic dialogue between business experts, tech entrepreneurs and lawyers.
A sustainable future of work 
This project aligns with the European Commission approach to artificial intelligence and robotics, the multiple initiatives taken by EU institutions in the context of the Pillar of Social Rights aimed at building a sustainable future of work, and the several actions currently being developed by international organizations such as the International Labour Office and the Organization for the Economic Cooperation and Development. The research's scope is also in line with the United Nations' Sustainable Development Goals of ensuring inclusive and sustainable growth related to decent work.
This work will be qualitative in nature and adopt an innovative and pragmatic approach, by reviewing concrete examples where these modern practices have been implemented. It is based on an integrated methodology, both descriptive and analytical. Professor Aloisi will collect a number of cases showing how the tech industry, social partners and policy-makers are addressing this phenomenon; then, he will consider the impact of new technologies of digitized management on contractual templates, labour regulation and social institutions. Finally, he will examine if and how the EU legal framework can accommodate these models without stifling innovation. The resulting theory will serve as a regulatory fitness and performance study to evaluate policy interventions recently put forward by several institutions. Although firmly anchored in the employment law domain, the legal analysis will posit itself at the crossroad between disciplines.