When you meet Giulia, it quickly becomes clear that growing up was, for her, a far from traditional experience. But she clearly relishes the experiences of her childhood, living in all types of places around the world and learning about many different cultures.
Having friends from different cultures and communities is her most prized possession, and the greatest single factor in shaping who she is today. She describes herself as explorative, open-minded and adaptable, and confirms that a rich and dynamic environment was therefore a key consideration in her choice of university.
The forward-thinking and innovative mentality, together with its international environment among both students and faculty, were key factors in Giulia's decision to come to IE University. Having considered options from the Netherlands to the UK, and fields of study as diverse as biology and the liberal arts, she chose our Bachelor in Philosophy, Politics, Law and Economics.
The program's comprehensive and international depth in all four of the core disciplines were what settled it for her. As somebody who grew up in such diverse environments, continuing her studies in a similar ecosystem was a priority for Giulia. This diversity, and the opportunities it presents to learn not just from faculty but her classmates too, is the most gratifying academic and personal experience possible, she asserts.
Her degree choice also allows Giulia to explore a broad range of possible career paths, as well as different countries and different sectors. Working for international organizations such as the UN appeals to her, affording the chance to build creative solutions to the world's challenges, so the program is the perfect path for her personal and professional needs. It provides an overview of the world stage and a wide-ranging set of skills, allowing her to keep her career options open.
Giulia says the program is a perfect fit for those who are curious and passionate about exploring different subjects and different career paths. She enjoys the proactive, interdisciplinary mentality it imparts, its new viewpoints on problem solving, and the edge it affords its participants when they enter the labor market.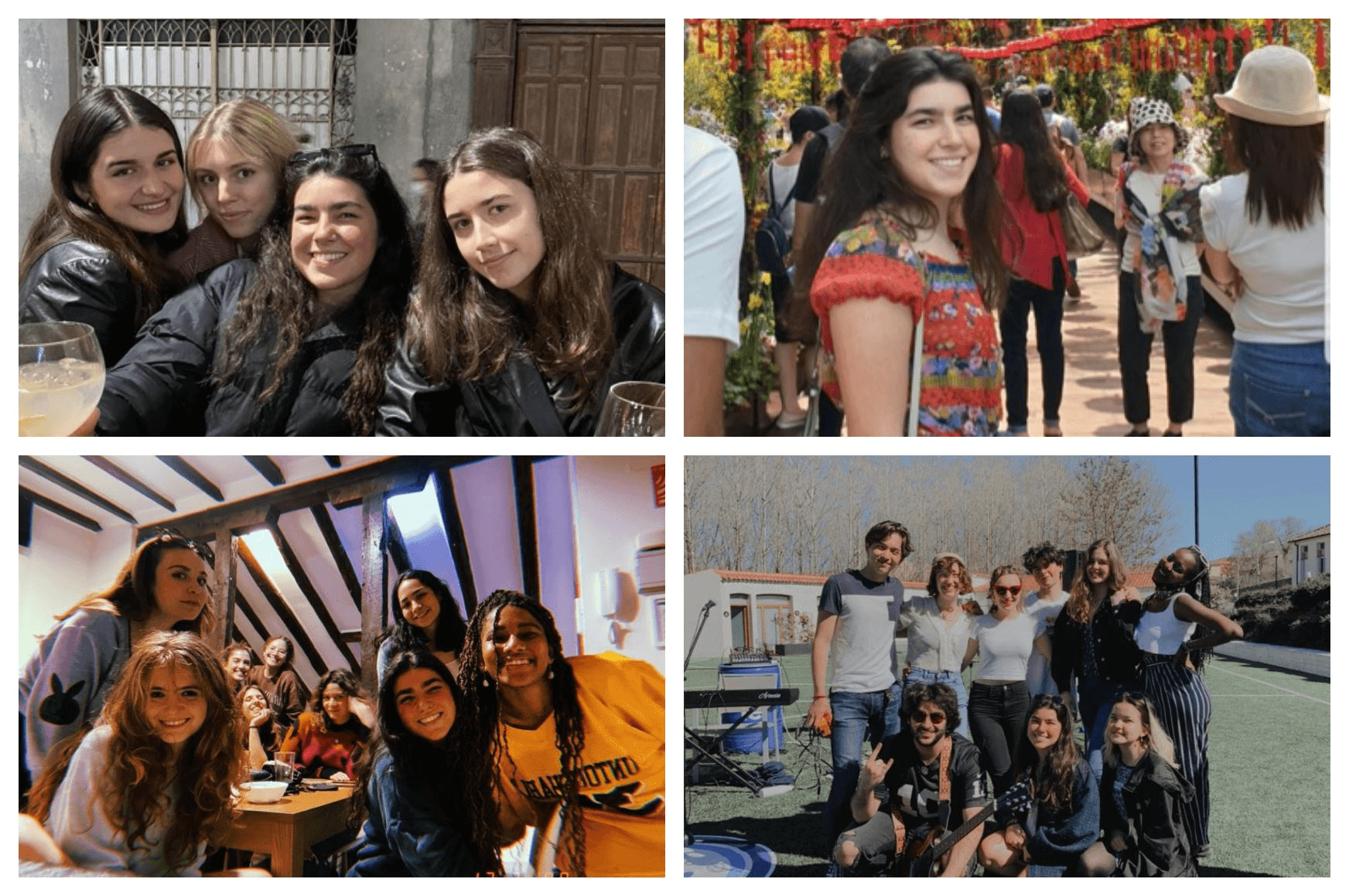 Of course it has been a challenging period for both work and study recently, but Giulia praises IE University's response to the pandemic. Keeping the doors open for face-to-face sessions through strict health and safety guidelines and effective testing has ensured the continuation of a successful hybrid program. Interacting with faculty and getting to know other students in person made for a next-to-normal university experience, where Giulia says she has both continued with normal lectures and developed hard skills through non-class learning.
The Liquid Learning methodology incites self-management and organization, according to Giulia, but she says IE University also maintains its familial atmosphere by hosting various events such as IE Day or Creativity Day, allowing students to get together and celebrate on campus.
Away from the classroom, Giulia is certainly a creative person. Her hobbies are focused on music and the arts, as she enjoys singing and playing the piano, and is trying to improve her guitar skills. She is busy in creative extracurricular activities, too, performing with the institution's vocal group at IE University events and playing with both locals and professionals at the SegoJazz concert. She says the Creativity Center is a great place for relaxation where she goes to disconnect, enjoying the musical instruments, art and other activities on offer.
That's not to say that none of her hobbies are physical, however. Giulia loves walking, scuba diving and horseback riding, and if she still has any extra energy to burn off, she heads to the ring, as she's a member of the IE Boxing Club too!
It won't be a surprise to learn that Giulia encourages anybody, particularly first years, to involve themselves in extracurricular activities. From her work with the Legal Clinic through IE Labs, where she says she learned a lot about the application of law with community project Madrid Futuro, to her six-week internship with Nestlé Malaysia, she's certainly been busy there too.
She describes her work in Malaysia as extremely gratifying, as it had a focus on working with the local government in search of sustainability, a reduction in plastic use and the construction of a circular economy. She saw local rice and coffee production firsthand, and also participated in a fundraiser for a school for refugee children in Rohingya. Giulia certainly threw herself completely into these activities and was disappointed when they were cut short by the COVID-19 crisis.
Looking to the future, Giulia isn't certain what she wants to do yet. Rather than a fixed career path, she sees herself diving into different disciplines, working on projects for various companies and organizations around the world to solve inequalities and improve political inefficiency.
Whatever she ends up doing, she believes in taking every opportunity that's given, even if the prospect makes you nervous. That's just an indication, she says, of an exciting outcome. Enjoy the thrill of the unexpected, she advises—everything is an experience.