On March 1st, the CFA Institute, known as one of the most prestigious finance associations, hosted the local final of its annual CFA Spanish Research Challenge.
The competition saw students from multiple business schools compete in a financial analysis project, with a focus on analytical, valuation, report writing, and presentation skills.
Five Masters in Finance students, from the 2022-2023 intake participated in the competition - Yerko Hernan Arandia (Bolivia), Karl Frederick Doerr (Germany), Yash Rathod (India), Martijn Dijkhuizen (Netherlands), and Josué Criado Sanchez (Spain).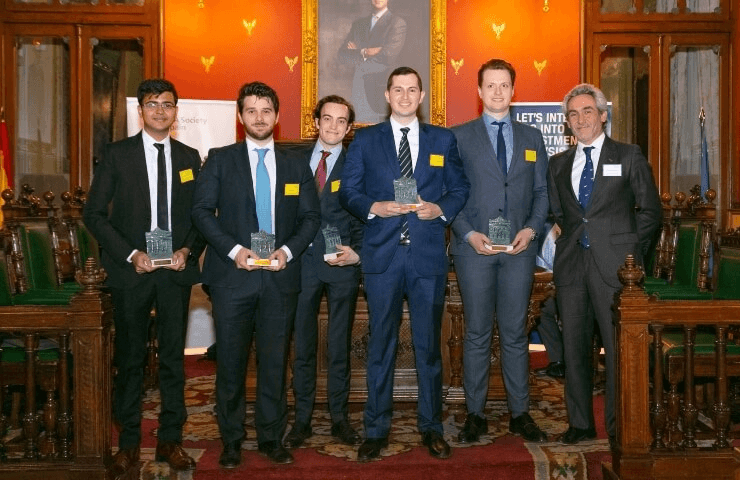 The team conducted a financial valuation of Telefónica, the target company for this year's competition.
In the first stage of the competition, the team produced a 10-page equity report on the telecommunications giant. In the second stage, they presented their findings in a 10-minute presentation to a panel of five CFA Charter holders acting as judges, followed by an additional 10 minutes of Q&A.
The team competed against five finalist teams from various schools and emerged as the first-place winner.
"We had the opportunity to acquire practical experience that complemented our academic learnings in the Masters of Finance Program."
Yash Rathod
4 insights from our winning team: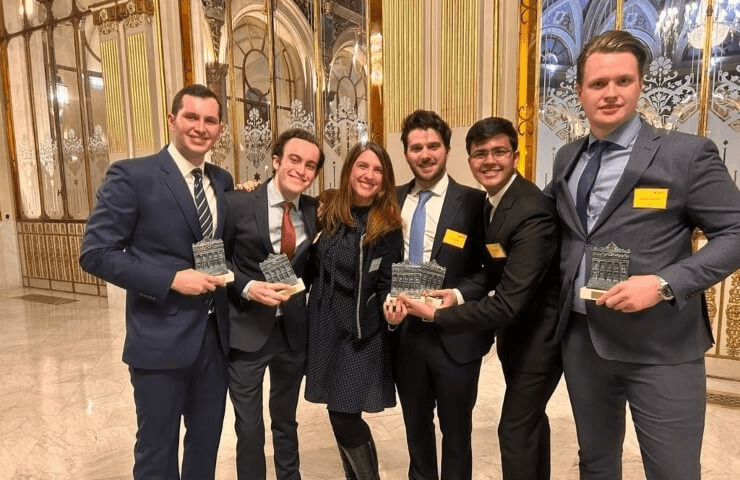 The competition provided a unique opportunity to test our skills among other highly motivated teams from other universities. We were able to expand our professional network by engaging with both our peers and industry experts.
The challenge gave us a platform to enhance our technical, communication and management skills, ultimately accelerating our learning curve in these critical areas as we presented in front of industry professionals
Our analysis of Telefonica gave us invaluable insights into the telecommunications sector and deepened our understanding of the industry landscape.
Team collaboration was the most important learning as it enabled us to recognize and leverage each other's unique strengths to emerge as winners.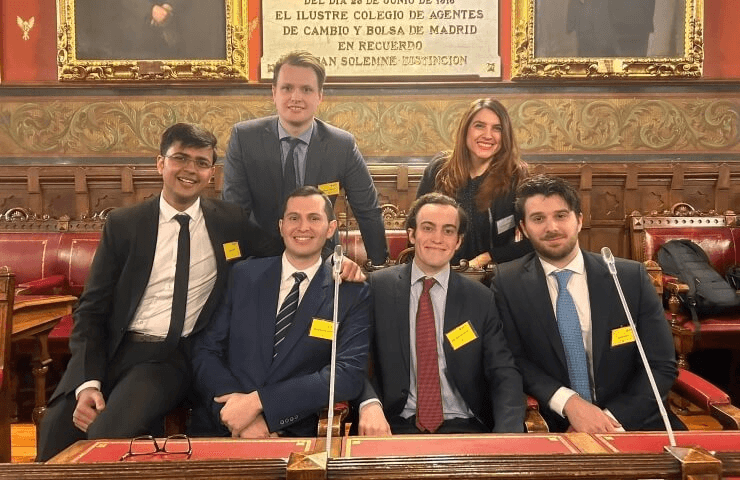 The team would like to extend their thanks to Susana Martinez, their faculty advisor, for her valuable contribution and patience throughout the entire process. They would also like to thank the Master in Finance team, Cristina Elena Gil and Adriana Palomar Suárez, for their enthusiastic support and help with administrative tasks.
The team's victory has earned them a spot in the EMEA region final, scheduled for April 13-14, 2023.
IE Business School sends its best wishes as they carry on representing both IE and Spain in the tournament.
Read the article in elEconomista.es.
Find out more about the Masters in Finance program.