Daniel Fernández Kranz holds a Ph.D. in Economics by the University of Chicago and is currently an Associate Tenured Professor and the Chair of the Economics Department at IE Business School. His research focuses on Empirical Microeconomics in the areas of family economics, labor markets, gender economics and policy evaluation. Daniel has taught economics at several master programs in IE and in advanced management programs and for companies in Spain and the United States.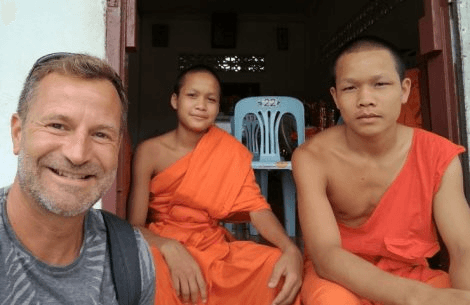 What brought you to IE? Where were you before? And what keeps you here?
I joined IE in 2008, eight years after finishing my doctoral studies at the University of Chicago. IE offered me the opportunity to join a very open-minded institution and very international, the closest you can get to be working in a foreign environment without leaving Spain. When you've been living abroad for some years, you value being able to work in an international environment.
Have you ever had an a-ha moment while teaching that furthered your research? What was it?
I think that the few a-ha moments in teaching have to do with those occasions in which one manages to make the student question their own pre-established ideas. The way of doing it is actually very similar to the way we do research, exposing the implicit assumptions and confronting them with reality. Therefore, there is a very close connection between the two.
What book do you wish your students would read before taking your class and why?
There are many, but if I had to choose one that I think would make them more engaged in economics, that book would be Freakonomics by Stephen Dubner and Steven Levitt.
Please name one of your articles you feel addresses the most important issues in for IE alumni?
In Intimate partner violence under forced cohabitation and economic stress: Evidence from the COVID-19 pandemic, published in 2021 in the Journal of Public Economics, a joint work with Esther Arenas and Natalia Nollenberger, we explain how the pandemic changed not only the incidence but also the perception of intimate partner violence by employers, some of which are bringing creative solutions to help victims. I see that article as an example of how economic research is applied to the analysis of an urgent social problem, with implications for the business world.
Whose research of your IE colleagues do you find interesting? Why?
IE has a remarkable research community working on very interesting topics, from labor relations (in the Human Resources department) to the strategic decisions of firms (in the Strategy Department and Economics Department, e.g., Liliana Gelabert) and of course I am very much interested in the research that colleagues in the Economics Department such as Patricia Gabaldón, Ainara González and Natalia Nollenberger are doing in topics such as gender, family economics and public policy evaluation. Finally, I am interested in the research of two new junior faculty members of our department, Siqi Wei, who studies how individuals and households react and adapt to risks they face during their lifetime and Josep Gisbert's research on sustainable finance and Fintech. All in all, these researchers have one thing in common that attracts my attention, which is the emphasis of their research on questions of social relevance.
What does Business with Purpose mean to you and how does it apply to your own work?
I believe that successful companies must take into account not only the revenue and short-term profits generated by their activities, but also their impact on society. Taking that impact into account is what makes a business purposeful. In my research I analyze the effect of policies on the behavior of companies and individuals and, ultimately, how the incentives generated by those policies affect certain social problems. For example, in an article published in 2021 in the Journal of Public Economics, we studied how companies and individuals reacted to a regulation that protects parents of children under 12 years of age against dismissal if they request a reduction of the working day to balance work and family responsibilities. We found some unintended effects of that regulation, as companies reacted by employing fewer potentially eligible individuals (mainly women of childbearing age). I think the results of that research have clear implications for how companies want to position themselves in terms of difficult social issue and for the policymakers who design these kinds of policies.
Tell us one personal thing about yourself that none of your students know. A hobby, sport or talent? Strange fact? Unusual interest?
People who know me closely often say that in my previous life I must have been a fish. I can spend hours in the sea swimming and watching the fish. I think I sometimes talk to them. Traveling, especially to Asia, is my second passion. I also like to cook and add an innovative touch to dishes, with the risk that this entails (ha ha).