Every year the world's population increases exponentially, it has grown from 1 billion people in 1800 to over 7.8 billion people in 2022. With this massive increase in population comes an increase in demands for all sectors, especially in the food industry. Russia and Ukraine supplied 12 percent of traded calories worldwide before the current war began. Economists estimate that with most of their exports paralyzed, the number of people who cannot be sure of getting enough to eat has jumped from 440 million to 1.6 billion.
IE Business School is a hub for students with interests in many different fields but there is one in particular that numerous feel passionate about: the food industry. Whether it is through setting up restaurants, a grocery shopping app, a healthy snack company or a dark kitchen, IE alumni are constantly innovating the food industry.
Here's a closer look at some IE Business School alumni remodeling the food sector and their take on some issues regarding the industry:


CHUCK CASANO, IMBA 2007 | PITAYA FOODS CEO AND FOUNDER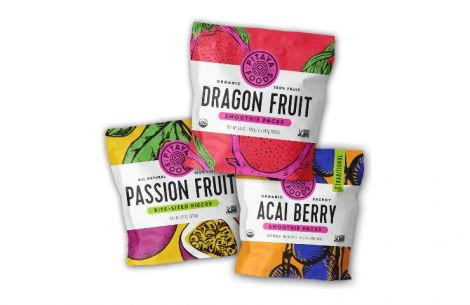 The worldwide prevalence of obesity has nearly tripled between 1975 and 2016. In 2008, IE alum Chuck Casano, who was working in a non-profit in Nicaragua, saw an opportunity to create a fruit company with 100% organic and quality fruits and also help the under-served community of single-mothers in Nicaragua. He founded Pitaya Foods with a promise to purchase 100% of USDA Organic Dragon Fruit that small family-owned farms in the country could produce, and help them get certified by opening the US market to them. More than a decade later, the company has helped over 850 farms obtain USDA Organic Certifications and created hundreds of new job opportunities. Pitaya Foods offers a wide range of organic fruit snacks including smoothie packs, pieced fruits, and powders. They are constantly innovating their products in order to offer the best variety and most importantly the most nutritious and healthy fruit snacks in the market.
"The best aspect about my job and my company is that everything we sell promotes a healthy lifestyle. We sell organic fruits and it is no secret that eating fruit is an easy way to be healthy. All of our marketing campaigns are designed to help customers understand how incorporating fruit into their daily routines is an essential part of their overall health."Chuck Casano
EMILIANO CONTI, IE EMBA 2021 | POCKETMARKET CEO AND CO-FOUNDER
In 2021 Emiliano Conti founded PocketMarket, a mobile app for local grocery shopping that facilitates the digitization of local shops that do not have the necessary tools to enter the digital world on their own. Their mission has been to introduce new generations to traditional neighborhood shops by giving them visibility and digitally facilitating purchases in local shops. Through the app PocketMarket promotes local trade and responsible purchasing. According to consumer research performed by ingredients giant Archer-Daniels-Midland, customer trends have changed due to greater knowledge of how certain food practices affect health. Additionally, experts cite global warming and unsustainable practices in the industry being uncovered for customers seeking products with a low carbon footprint. The PocketMarket founder said his app solves for those demands in the Madrid area.
"We at PocketMarket keep sustainability at the core by providing local fresh products to consumers through the digitalisation of traditional shops. Consumers want to see where their product comes from and how much impact that has on the planet. We look at it consciously and provide consumers information around the origin and where that product was sourced from," said Conti.
"To deliver products to the consumers' doorstep we are using electric vehicles with zero emissions. We are promoting eating fresh and local products to combat the fast food eating trend." Emiliano Conti
NIKLAS GUSTAFSON, EMBA 2003 | NATRULY PRESIDENT AND CO-FOUNDER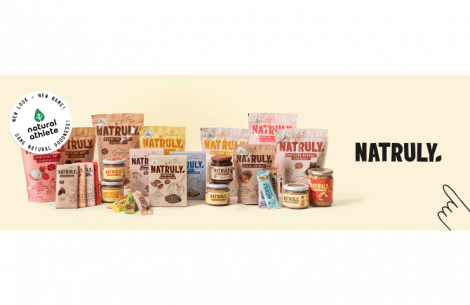 Niklas Gustafson's interest in the food industry sparked from his personal journey with food and nutrition. As a child he was diagnosed with celiac disease, so trying to find alternatives to common foods became a big part of his life. Throughout this journey he realized that there was a shortage of natural, sugar-free, and gluten-free food products on the market – so he decided to create his own. Thus was born Natruly in 2017. Natruly offers an extensive catalog which includes a variety of bars, granola, ground oats, soluble cocoa, organic nut butters, and more. Gustafson said that an increasing population with an increasing demand for low-prices threatens the healthiness of the food industry and that he is determined to provide the most nutritious alternatives and combat obesity.
"The food industry has become obsessed with producing large volumes at low prices. This has caused food quality to plummet. My company, Natruly, aims at giving people easy access to food products that are convenient, tasty, and completely free from refined sugars and gluten. On social media, Natruly also aims to educate people on good nutrition to help people make healthy choices and spread the message of eating naturally and sustainably," said Gustafson.
"I have also started my own foundation, The Niklas Gustafson Health Foundation, which aims to educate and assist children from underprivileged families who struggle with obesity." Niklas Gustafson
ERNESTO BARRÓN GARCÍA-MIRÓ, IMBA 2018 | FOODIOOM CEO AND CO-FOUNDER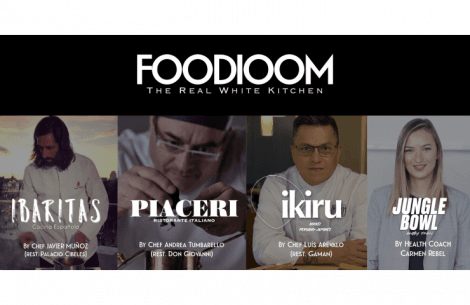 The idea of eating delivery food at home with the quality of a top fine dining restaurant inspired Ernesto Barrón García-Miró to start FOODIOOM, the first fine dining dark kitchen created to deliver premium food that is backed by renowned chefs in Madrid. For Barrón, eating is more than just a human need, it is an experience that must always be accompanied by high-quality and healthy products.
"One of our primary concerns at FOODIOOM is a good selection of suppliers and their products to ensure top quality and healthier meals. But it's not only about picking the right products. To ensure healthy meals we have to carefully manage the way those products are being cooked and properly sanitize the cooking materials. We can be proud of that aspect. I think one of the reasons for that is that I personally wanted to make food that I could eat every day knowing that I'm eating good quality food and that every step of the process is being taken care of," said Barrón.
Barrón said technology and innovation have revolutionized the food industry and his company is constantly making room for new technologies that help them provide the best food possible.
"The pandemic changed everything and now technology is making its way through restaurants, bars and cafes. There's still lots of room and that is why I got together with a new business partner and started building a system to address one of the big pains of the industry." Ernesto Barrón García-Miró