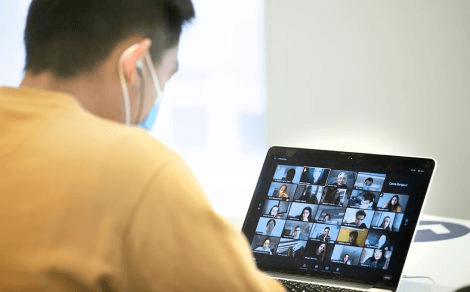 According to the latest list of the world's 2021 QS Online MBA Rankings, released by global business education analysts QS Quacquarelli Symonds, IE Business School offers the world's highest-quality Online MBA program. This is the fourth year in a row that IE Business School has held the top position and the School also received the highest scores of any program for Employability and for Faculty and Teaching, while also attaining the joint-third-best score for Class Experience.
IE Business School's Global Online MBA allows students, who as a class typically represent more than 50 nationalities, to explore business foundations in a flexible, customizable, and highly interactive learning environment. Students now have the option of completing the program in either 17 or 24 months, and can choose to participate in the course fully online or in a blended format that includes face-to-face periods in Madrid.
This latest recognition from QS follows the release of Financial Times 2021 Ranking of Online MBA Programs, in which IE Business School is positioned second in the world.
During the 2020–2021 academic year, IE University launched its Liquid Learning model, a strategic commitment to transform its educational experience. With more than 20 years' experience in the design of online training, IE University programs now have an innovative format that integrates on-campus classroom learning with hybrid sessions. Students who are physically in the classroom and those who are connected online collectively enjoy the same immersive experience, as well as asynchronous sessions that encourage individual work.
"The major advantage of IE University is how, over the past twenty years, has integrated faculty, platforms, contents and pedagogy, producing a distinctive liquid learning value proposal, which is highly recognized by accreditation agencies, prestigious rankings and leading influencers."
Santiago Iñiguez de Ozoño, President of IE University
"Online MBA programs across the world were increasingly reporting higher learner demand prior to the pandemic, and we anticipate that this rise in student interest will only increase in the current climate," said Nunzio Quacquarelli, CEO at QS Quacquarelli Symonds.
This edition of the best Online MBA programs from QS is the largest yet and includes 57 programs. QS uses four groups of metrics to evaluate the quality of an online MBA offering: (1) Employability, (2) Class Profile, (3) Faculty & Teaching, and (4) Class Experience. More methodological information is available here.