IE University caught Aba's attention when recruiters visited Mahindra United World College of India, her high school. Based on her global experience with the International Baccalaureate, she saw herself thriving in a diverse environment like IE University. Initially, Aba wanted to pursue the Dual Degree in Business Administration and International Relations but found her passion lies in economics, causing her to switch gears and apply for the Bachelor in Economics. Aba loved her economics courses in high school, from finance to macroeconomics, so being able to learn to apply math to real-world situations in her future role was an opportunity she had been waiting for.
During her program, she's been exposed to well-versed professionals in economics, as well as other related fields such as politics and data science. Aba never saw herself as someone who would be interested in data analytics but IE University opened her eyes to the field and she now sees it as a potential career path.
With the help of IE Talent & Careers, Aba landed herself an internship with the startup fintech company, Ndovu, an investment platform that provides easy access to financial markets. It is a Kenyan company, owned and run by Kenyans with a similar educational journey to Aba herself; attending international universities and bringing their know-how back home to develop Kenya's financial industry. Aba describes her internship experience as very eye-opening and is glad to have had the guidance of the IE Talent & Careers team concerning the tools and resources necessary to walk into an interview feeling fully prepared.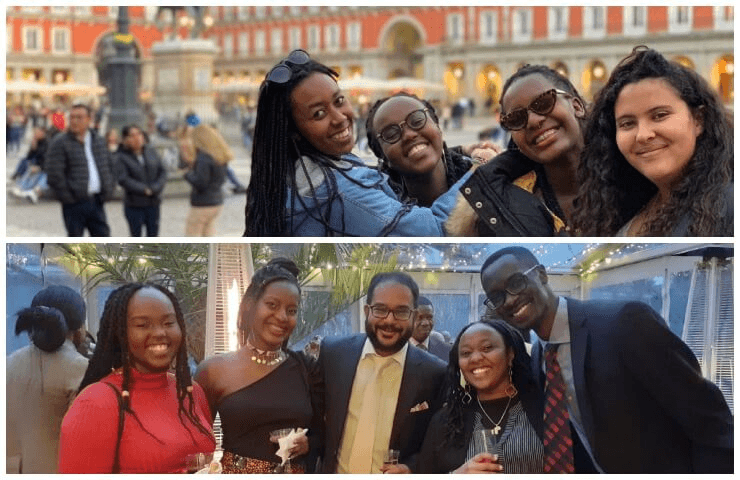 Being Kenyan herself, Aba enjoyed the opportunity to work on a series of short clips that would be easily digestible to the average Kenyan to understand the importance of investing their money. As Ndovu cares about people, financial literacy was a key focus. The company saw a gap in education and she worked alongside the team to find solutions to educate Kenyans on the importance of investing, as well as to provide them with the means to do so without extensive investment knowledge.
While at IE University, Aba has learned to enjoy life and find a balance between her studies and social life. She now lives by a simple idea: "enjoy life and not take it too seriously."
In the future, Aba hopes to work in the private sector; finance in particular. She'd like to spend a few years determining whether it's the field for her and would then consider a master's degree in a related topic to enrich her understanding.