Beatriz chose IE University based on two main factors: first, the international environment of the university, and second, the opportunity to study a bachelor's degree entirely in English. Originally interested in being an engineer, an elective economics course in high school quickly led her toward the business world. As for choosing to study a dual degree, Beatriz was driven to learn about our globalized world, and saw an international relations degree in the diverse environment of IE University as the perfect way to do so.
Now in her third year of the dual-degree program, Beatriz finds that the international atmosphere and the business field complement each other perfectly. Although she is ultimately leaning toward a career in business, the international part of the degree further enriches her understanding of the relationship between members of the global business arena. Beatriz highlights that studying with students from different nationalities continues to expose her to diverse perspectives on a common topic.
Beatriz feels extremely grateful for IE University, as it has offered her many opportunities outside of her rigorous academic schedule. Her university lifestyle has been shaped by not only the people she's met, but also by different clubs and academic challenges. For example, she helps coordinate the IE Finance and Capital Markets Club, which aims to inspire members to pursue a career in the finance industry. Made up of 15 officers from 13 nationalities and varying programs, the club members meet to discuss their common interest in finance. She also participates in the Consulting Club and the Investing Club to expose herself to interactive activities and fine-tune her skills for her future career path.
Academically speaking, Beatriz is part of the IE Honors Program, where she was able to meet students from different degrees and academic years. Alongside these colleagues, she presented an innovative idea for implementing Amazon Alexa in the IE Tower for the Amazon Alexa Challenge. During her first academic year, she competed in the Business Plan Challenge where her team won second place.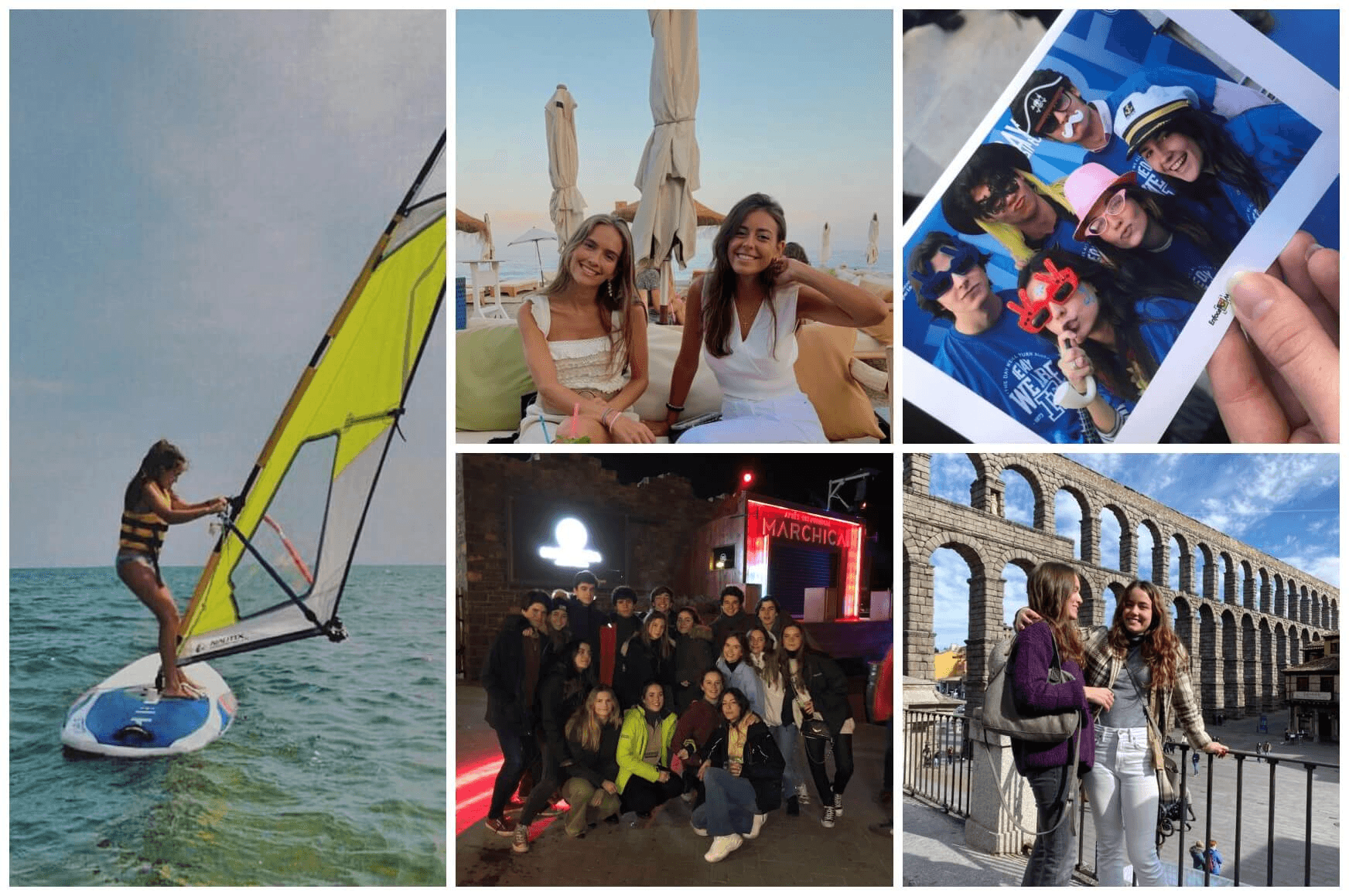 Beatriz has grown both personally and professionally with the support and encouragement of IE University. Placing its students at the core of the community, the university—together with the Talent & Careers department—continue to help her with professional opportunities. Noting that as she was preparing for a selection interview, the team offered their support and provided excellent advice and useful materials.
As a dedicated student, Beatriz strives to enjoy every moment of her academic journey. Even if it may not be her favorite topic, she dedicates time to each and every subject and project because she sees it as a chance to learn something new. Outside of school, she doesn't have one passion that occupies her time, but instead, is passionate about a lot of different things. Getting together with friends and family is the most important of all to her.
Regarding the future, Beatriz sees herself pursuing a career in the finance industry that combines her global surroundings with her analytical skills. Not yet certain about the specific division, she is looking to participate in Spring Week at an investment bank, as well as different IE University clubs, to help her orientate her career path.
Beatriz's advice to future students? To immerse themselves in a learning loop and to stay on top of trends in our ever-changing world. In other words, never stop learning because life never stops teaching. We'd like to wish Beatriz the best of luck on the rest of her journey at IE University, and can't wait to see where her Dual Degree leads her next.