Carla decided to study economics at IE University because she was fascinated by the fact that the program is completely adapted to the new technological era. Another factor behind her decision is that the university offers numerous opportunities for students, both while studying and after graduating.
So far, she couldn't be happier with her decision. One of her favorite projects consisted of simulating creating national budgets, an interesting task assigned to her by Dr. José Manuel Puente. For one exciting day, Carla and her classmates debated and applied different political and economic decision-making models and theories to an extremely important real-life situation. This experience opened her eyes, letting her put the theory that she had learned into practice and see how it applied to the real world.
Carla thinks that IE University's Liquid Learning methodology is the best way to learn in the digital era—an era that arrived earlier than people were expecting. It has allowed her to be flexible in meeting her educational goals and she has found it very useful over the past year, considering the out-of-the-ordinary circumstances. As for face-to-face classes, when she arrived on campus at the beginning of the school year—right in the middle of the second wave of the pandemic—she quickly realized that the university was fully prepared. The capacity of classrooms and study areas had been cut in half, and it was very easy to study and enjoy university life without putting her health at risk.
When we asked her to summarize her experience at IE University during her first school year, Carla said that it has been "incredible, both in terms of the academic and personal aspects." IE University's diverse community has given her the chance to meet people from very different cultures and countries who have become her good friends. In addition to allowing her to learn in a much more dynamic way, the teamwork involved in every subject has allowed her to get to know her classmates better.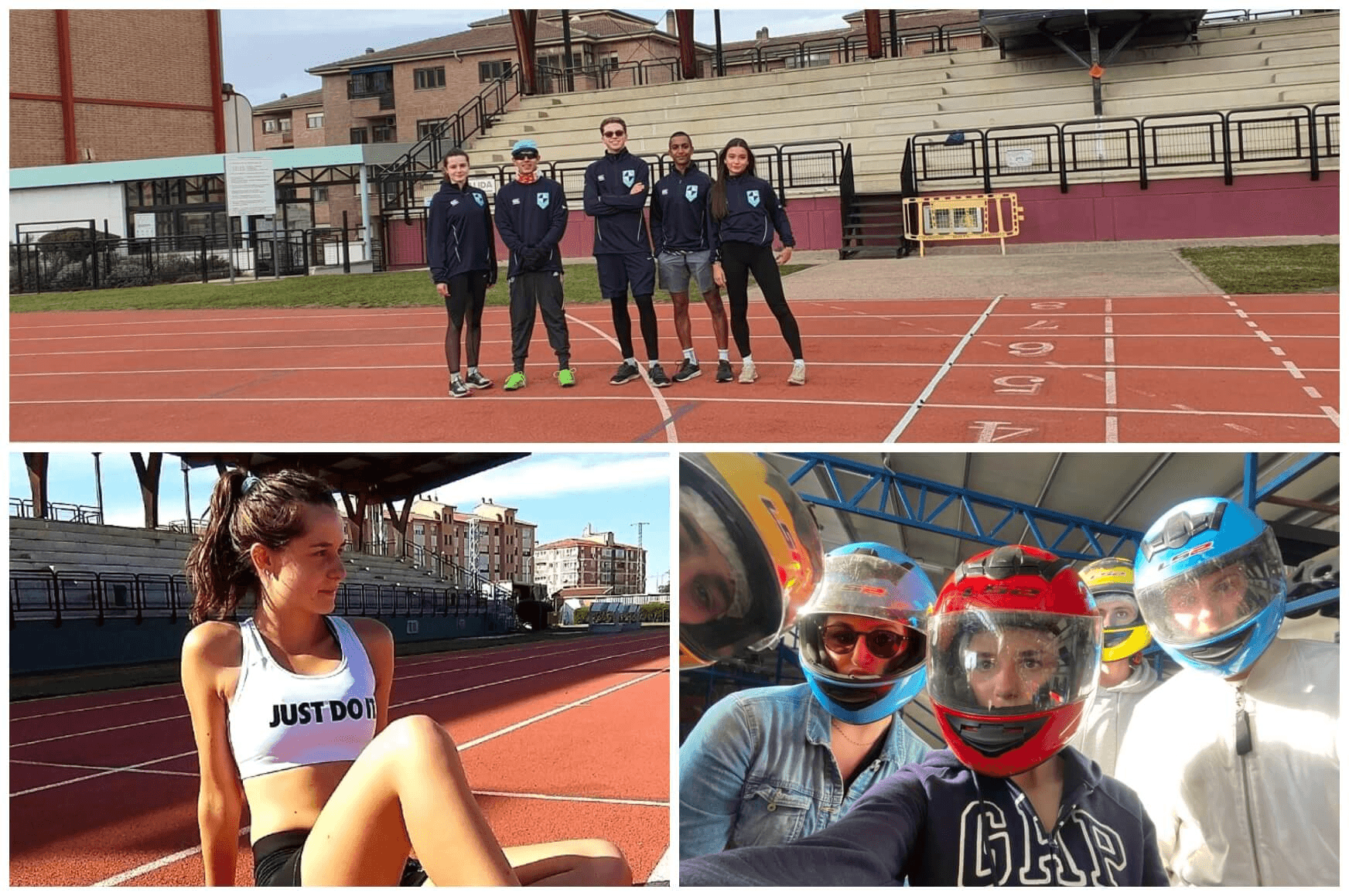 Carla doesn't just make the most of her classes and academic opportunities; she also lives the student life to the fullest. She is a member of the university's track and field team, spending time training at the Segovia campus' tracks before class every morning. Later, in the afternoon, she studies with her classmates, or if she doesn't have a lot of work, she will go out for a drink with her friends in Segovia's incredible Plaza Mayor to relax before getting back to studying.
She also trains on Saturday mornings and her experience as a member of the track and field team has allowed her to incorporate the sport's philosophy into other aspects of her life, helping her to achieve other personal and academic goals in addition to her sports goals. There's a famous sports quote that inspires her and which she applies to other areas of her life: "Pain goes away; pride lasts forever." When she is hounded by doubts or her motivation threatens to give up on her, she focuses on this saying. For her, it means that it's worth the effort to make it to the end, but you also have to enjoy yourself along the way.
Now that she has started to discover the numerous fields and specialties of economics, Carla is having trouble deciding what she wants to do in the future. For the time being, she has joined the Finance Lab and is collaborating on a project for CaixaBank. This experience is kindling her interest in the world of finance, where she might just specialize in the future. She currently has three fantastic school years ahead of her and many opportunities to approach the world of economics. We wish her all the luck in the world.