Growing up, Maria's interests and aspirations always had a global edge. Developing a keen interest in international affairs, she chose to study the subject at university, initially looking at schools in the United States. When she learned more about IE University, however, she was quickly sold on staying in her hometown for higher education. The practical teaching methods and diverse learning environments at IE University stood out from Maria's options abroad, while the Bachelor in International Relations offered a broad spectrum of topics that would give her a rounded base of knowledge.
Throughout her degree, Maria has enjoyed innumerable debates during class, made even more compelling by the variety of perspectives that come with international classrooms. Reflecting on her studies, she lists her favorite subject as Global Governance and International Institutions: a challenging course that examines the workings of major organizations like the UN and EU as staples of our international political system.
Maria has also taken the opportunity to gain specialist knowledge, enrolling in elective classes on pandemics, and innovation for sustainable development. It was through these classes that she discovered a passion for studying sustainability, joining eco magazine "eco-nnect" as an associate writer. She has continued to contribute to the publication after finishing her studies, providing insights and information on topics such as food waste, climate change, and fashion industry innovation.
For Maria, the main thing to emphasize about IE University is that each student is pushed to expand their horizons and transform themselves. Both Maria and her peers have been encouraged to set goals and step outside of their comfort zone—in academia and beyond. As such, her experience has opened up a wealth of opportunities for work, travel, and study.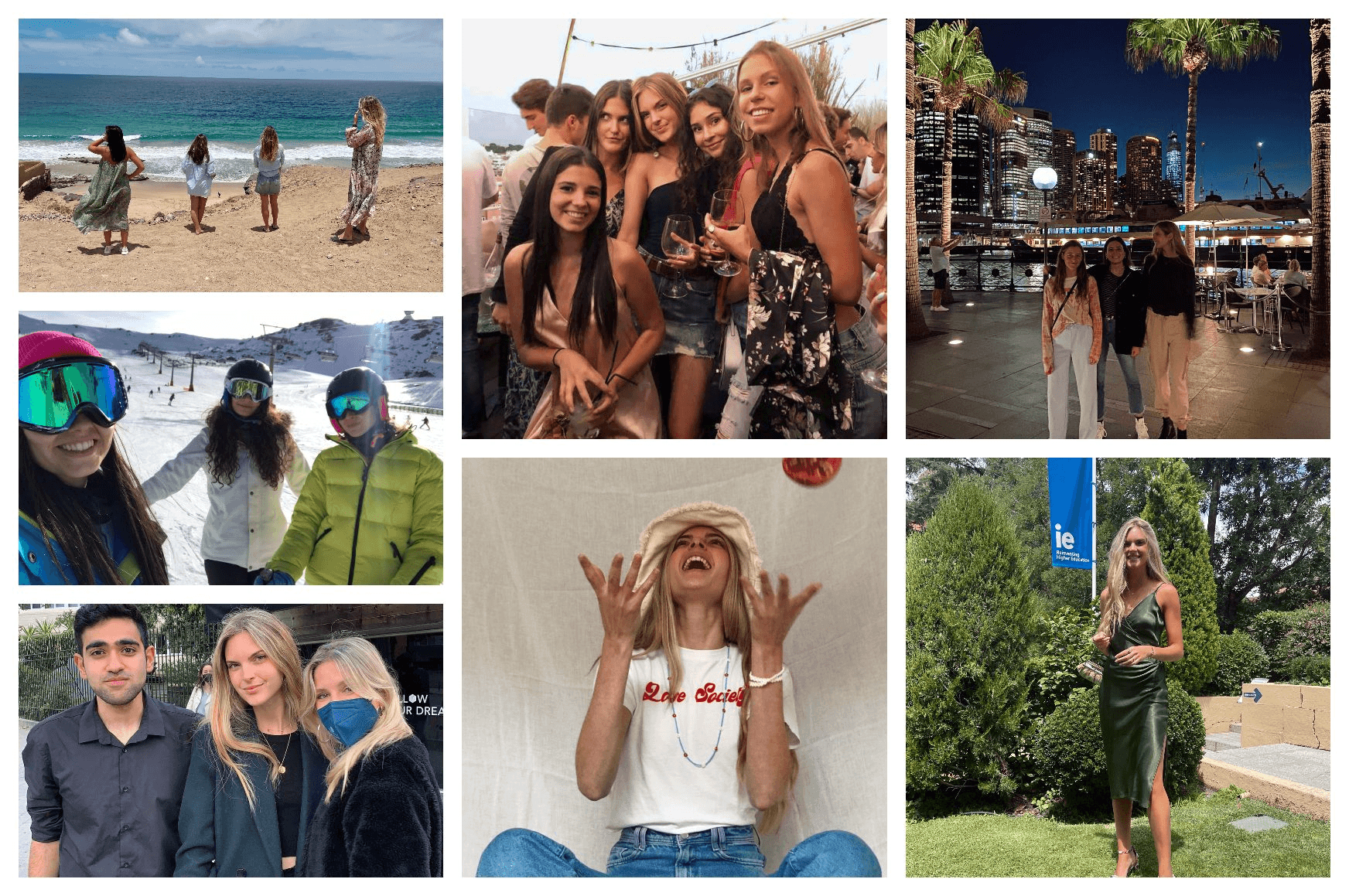 One such opportunity was the chance to spend a semester in Australia in her third year—among the best experiences Maria has ever had. Enriching her studies from an international angle, she also met inspiring new people and discovered places she'd always dreamed of visiting. She believes that her travels have made her a more open-minded individual, conscious of the challenges we face as a society.
Back on the IE University campus, Maria's professional prospects have also been bolstered. Over the duration of her degree, she has attended talks with influential guest speakers, planned and delivered her own presentations, and taken classes in essential skills like communication. She's had numerous opportunities to pursue new projects, too. Getting involved in the Mentorship Society as a mentee in her first year, she went on to become a mentor for incoming students herself—a fun opportunity to meet new people through good food and shared activities.
As a creative outlet, joining the music club as a singer has also been a highlight of Maria's time at IE University. Here, she's performed during school events at Christmas and welcome evenings—but she'll also jump at the chance for a karaoke night with friends! In her free time, Maria also enjoys staying healthy through running, yoga, and skiing, preferring to unwind by getting stuck into a good book. To her peers, she especially recommends "The power of now," which she considers to be a life-changing read.
Always enthusiastic to make the most of free time, Maria also completed two internships during the final year of her bachelor's degree. She worked in communications strategy for a health startup before becoming a marketing intern for the sustainability department of a denim company, giving her a good idea of the path she wants to take. Settling on the international route, she has recently accepted an offer at the European Patent Office based in Munich, Germany. Here, she'll work as a trainee in the field of institutional strengthening. Having realized how time flies, Maria is ready to savor the excitement of her new chapter—and recommends that new students at IE University do the same for their university years!