Dr. Goretti González is the true definition of a global citizen. Originally from Los Angeles in the US, she spent her childhood in California and spent many summers in Mexico. Now based in Madrid, she has also lived in Boston, Paris and Florence, with these varied international experiences all contributing positively to her quest for a global, well-rounded outlook.
Her path to academia started at Scripps College, where she pursued her undergraduate studies in Latin American, French and Italian Literature. Goretti then joined UCLA to study a master's degree in Spanish and Portuguese Language and Literature, and later Harvard University for her second master's degree, in Romance Languages and Literature. The latter struck such a deep chord that she went on to earn her PhD in the same subject in 2016.
With a wealth of prestigious credentials behind her, Goretti has set herself apart as an expert in cultural and literary productions from Spain's early modern period. She has also built specialist knowledge in the historic cultural exchanges between Spain, Italy and the greater Hispanic world, with a focus on visual and material cultures including storytelling, multilingual texts and the early modern novel. What's more, Goretti's expertise has allowed her to join some of the most prestigious research institutions in the world, such as Harvard's Villa I Tatti and the RexPublica research group.
For Goretti, the humanities have become her "true calling." Coming from a family of successful business people, she successfully broke the mold by going in a different direction. "I always excelled and felt most fulfilled in my humanities courses and while teaching the humanities," she explains. Goretti made the most of her natural aptitude for the subject, pushing her potential until she reached the pinnacle of her field. She's now keen to share her knowledge with students of IE University's Bachelor in Humanities in her role as an adjunct professor.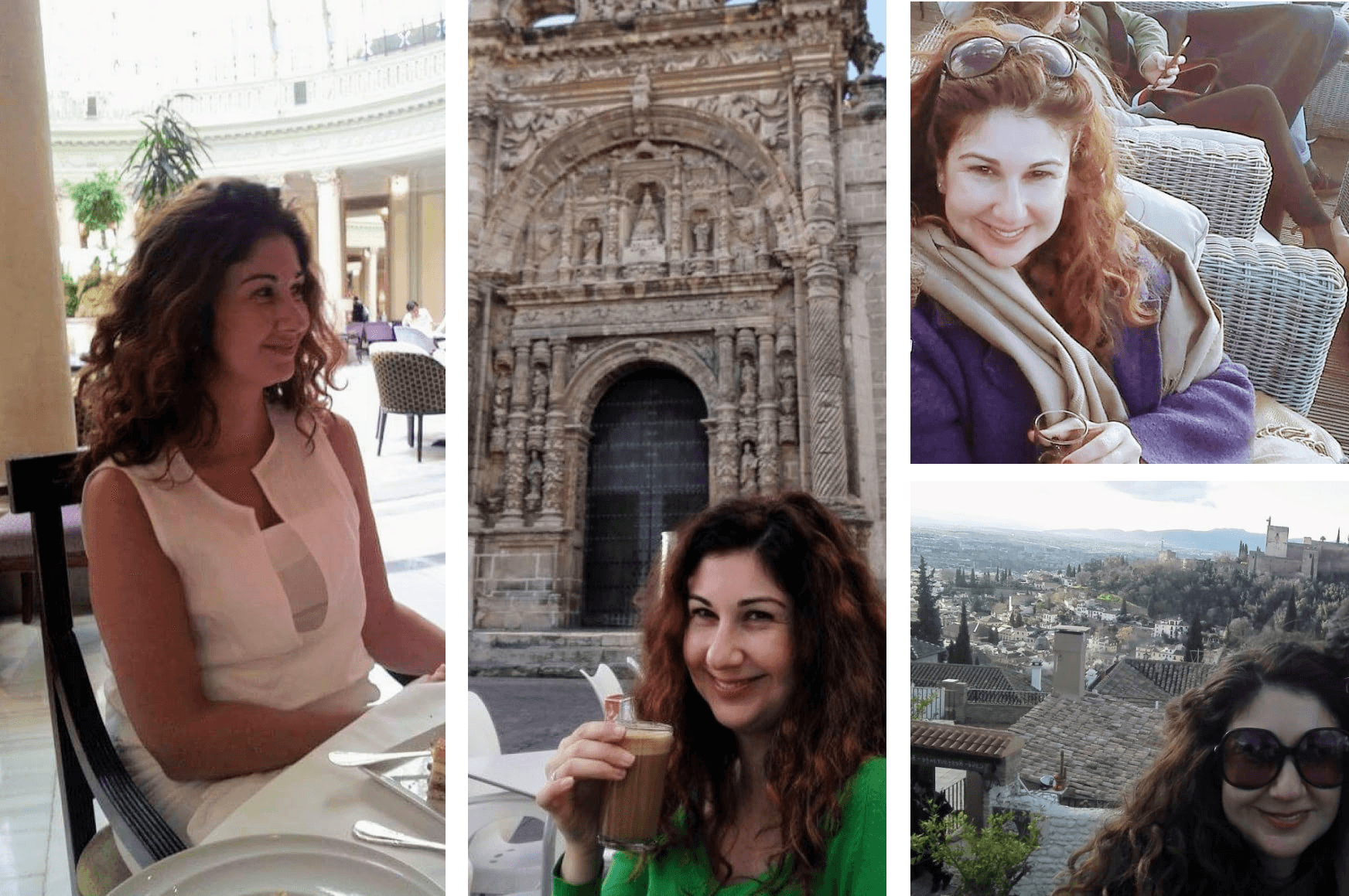 Goretti has spent her life building her career in this area because it puts "the human at the center of study." Drawing on her classical education, she traces its history all the way back to the bygone Greek civilization. "Although the term comes from the Renaissance," she states, "the humanities have been the focus of education since the ancient Greeks introduced democracy and, with it, the need to persuade." She credits this shift with the rise in modern systems of governance, which require leaders to be artful wielders of language and reason in order to win their citizens' votes and trust.
Similarly, she says, students of the Bachelor in Humanities at IE University can expect to learn how to communicate effectively, engage with multiple perspectives and adopt the applied curiosity that modern-day professionals need to constantly upskill and reinvent themselves in order to remain relevant in today's landscape. By absorbing new knowledge across a wide spectrum of areas—in everything from art and literature to leadership and business models—students not only develop a holistic skill set but also position themselves to thrive in a variety of industries and roles.
In fact, according to leading bodies such as the World Economic Forum and the EU's Horizon Europe Strategic Plan 2025-2027, studying the humanities will only enhance any career path. Vital skills such as creativity, curiosity, critical thinking and complex problem-solving, which can only be developed by gaining a humanities education, will be highly in demand by the organizations of the future. However, its greatest promise lies in its ability to drive positive impact around the world. "Ultimately, the humanities foster empowerment and the opportunity for students to become agents of change in their chosen fields," explains Goretti.