Having lived in Buenos Aires for a year, Anna decided to study in Spain to keep speaking Spanish. When she was researching international universities in Madrid, she came across IE University and was drawn to the Dual Degree programs. She saw a unique opportunity to combine a law degree with international relations. Anna first perceived the two as distinct focuses—law as more study-intensive and international relations as more debate-based and creative, but she confidently says the two complement each other very well. She also values her program's experienced professors, who made her learning experience all the more interesting and interactive.
In her professional life, IE University has taught her a lot about succeeding in the corporate world, how to present herself as a professional and how to integrate into the labor market. Anna feels that IE University has focused on her professional development through job fairs, career training and CV advice. Sometimes, Anna wishes there was a greater focus on personal development, such as creativity, solidarity and political participation. However, Anna has made many good friends at IE University, which has definitely helped her well-being.
In her first year, Anna founded the Improv Club and has been the club's president ever since. She has received a lot of support from IE Campus Life, who have always taken an active interest in the club's success. For example, with their support, she organized weekly sessions, collaborations with other clubs, and events. She also got to know other IE University students in a new setting, where they could unwind, step outside their comfort zone and have fun. Anna encourages everyone to participate in a club that they are passionate about.
Aside from Improv Club and her love of theater, Anna boxes in her free time. She says it's a great way to relieve stress and frustration. She also loves working with children, which is why since living in Madrid, she has been a group leader for a local Scouts group. She meets with the group weekly, attends weekend trips and supervises longer summer or Easter camps. When she's at home, she reads, plays the guitar or hangs out with her housemates.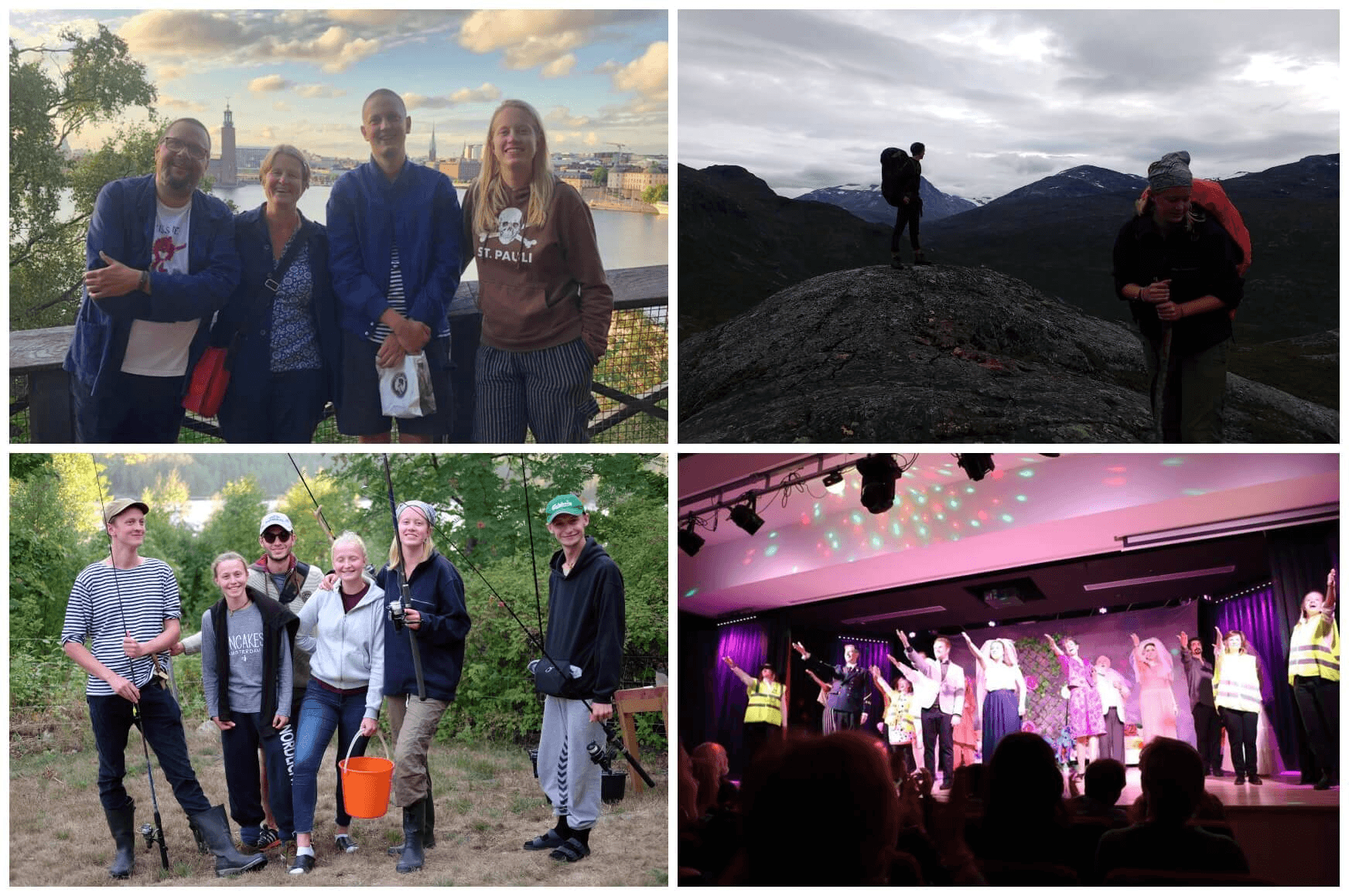 Anna is a lover of reading, and has turned her hand to writing as well. She submitted a short story to the IE Foundation Prizes in the Humanities competition. She has written short stories all her life but was reluctant to present them to a wider audience. During the pandemic, she took more time to write and read a lot more fiction than she could previously. She finds reading other authors inspires her to pursue her own writing, and was very happy to receive recognition for her writing from the IE Foundation.
Her short story was about life and death on a remote island, a theme she chose for its universally recognizable ideas and the journey to a distant world on which it would take her readers. She was honored to be awarded for her work by a diverse panel of judges, which motivated her to share more writing with the world. She attended the awards ceremony and got to know some of the creative minds at IE University.
For Anna, arts and humanities can be summed up in a Dead Poets Society quote: "Medicine, law, business, engineering, these are noble pursuits and necessary to sustain life. But poetry, beauty, romance, love, these are what we stay alive for." No matter where Anna's future career takes her, she is sure that arts and humanities, especially literature, will be part of her journey.
Had it not been for the IE Foundation competition, Anna doesn't think anyone would have ever read her stories, and she would have missed out on the valuable feedback she received. Anna believes that the IE Foundation Prizes in the Humanities motivate students to explore their creative side and that everyone has some kind of artistic expression. At IE University, Anna has met many creative individuals and has received support, advice and encouragement whenever she asked for it.
Last summer, Anna completed an internship at the Aspen Institute, a renowned political think tank in Germany, which gave her a lot of interesting experience. She has also worked in consultancy, for Adelante, where she researched inequalities in European development policies. In the future, Anna hopes to build her political experience and work on a national level in Germany.