Valeria has lived internationally for most of her life. Her family is originally from Madrid, she was born in Alicante, and they have moved around the world ever since. To Valeria, attending IE University felt like a natural next step in her life path. She wanted to attend a university in a place she could call home, but also wanted a fully international university experience. Choosing IE University is a decision that she would definitely repeat—she has loved her experience thus far and believes that everyone there is truly unique and full of personality and ambition.
In her early academic years at IE University, Valeria took advantage of as many opportunities as she could fit into her schedule. She was part of the IE Cheerleading Club, for example, where she danced at soccer, hockey and other IE University sporting events. As she entered the third year of her program, she found herself more interested in the professional opportunities presented to her. She attended online career fairs and networking events, and also used the coaching services offered to help her prepare for interviews and her future career plans.
The one-of-a-kind Liquid Learning model added a lot of flexibility to Valeria's daily routine. As someone who loves attending face-to-face sessions, she found that Liquid Learning allowed her to feel a bit more at ease about missing a session due to unexpected circumstances. It was a unique way for her to learn that learning can happen anywhere and in any format. She also enjoyed the flexibility in creating her own schedule, which opened more doors for networking opportunities and study sessions.
Finding growth on both a personal and professional level, Valeria feels fully supported by the IE Community. As a fifth-year student, she finds it incredible that she still keeps in touch with a professor from her first year who was her Bachelor in Business Administration mentor. They talk about her path and potential professional opportunities. What's more, IE Alumni offer coaching and networking services and are always willing to help. Thanks to the IE Talent & Careers team, Valeria has been put in contact with alumni who work at her dream companies. These leading professionals tell her about their experiences and offer her tips on how to stand out on her future applications.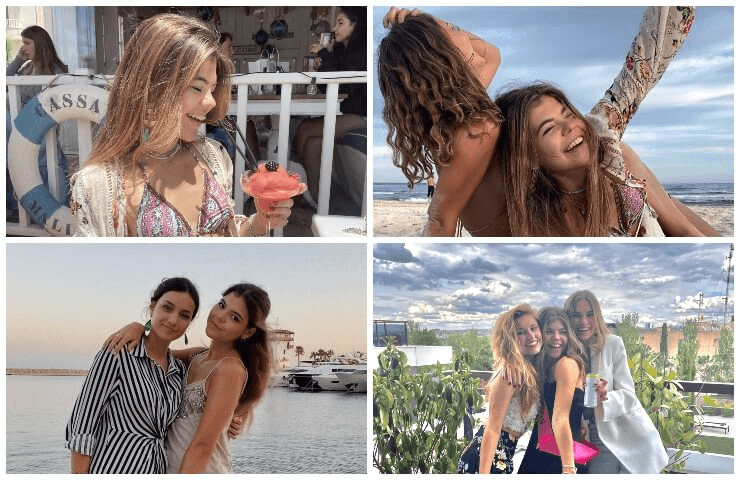 The incredible exchange opportunities served as quite the highlight for Valeria. She will be attending Cornell University in the fall thanks to both IE University and her relentless effort to earn grades that were consistently at the top of her class. Cornell University has been a dream of Valeria's for a long time, and she feels very fortunate to be able to attend this year.
Being a Dual Degree in Business Administration and Laws student gives Valeria numerous possibilities for her future. Currently, she is deciding if she wants to go more toward the business or legal side, but finds the beauty of the degree is the option to combine both. The fact that the two degrees are so closely interrelated offers Valeria a truly unique experience. From the business side, she is most interested in consulting. From the legal side, she is interested in practicing commercial law. She has completed internships in both fields, but is seeking out a few more experiences in order to gain a clearer picture of exactly what she wants to do. She may move on to a master's degree at IE University in Spanish Law (Máster Acceso Abogacía + Máster Asesoría Jurídica Empresas) or go directly into consulting post graduation.
Although Valeria is busy studying a Dual Degree, she makes sure to find time to disconnect. She loves running, going on walks when the weather is nice and baking any type of sweets. As terrace season in Madrid comes into full swing, she is currently happiest exploring rooftop restaurants for drinks and tapas with her friends.
Valeria has always believed that everything is transitory, meaning we must treasure every moment, live intensely and seek internal peace instead of happiness. She feels that it is only then that we will truly feel fulfilled. We wish Valeria the best of luck in wherever her degree takes her.