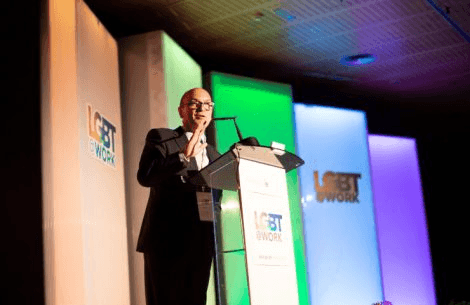 IE University will analyze the value of diversity as a catalyst for innovation at the 14th edition of LGBT+@Work, a two-day conference beginning July 1, organized by the IE Out and Allies Club. This annual event aims to promote debate and networking among the LGBT+ community and its allies.
The event's program will include the participation of senior executives from international companies who will share their best practices and vision of leadership. Among them are Tony Prophet, director of equality and recruitment at Salesforce; Lady Phyll, co-founder and CEO of UK Black Pride; and Jay Lin, CEO and founder of Portico Media and GagaOOLala, the first LGBT streaming service in Asia.
Under the theme 'Diversity as a catalyst for innovation', this event aims to reflect on the value of diversity and explore its many facets and potential for development in the business environment.
LGBT+@Work is supported by entities such as Johnson&Johnson, Gilead, Santander, myGwork, The IE Foundation and IE Campus Life, among others. This event will be held to coincide with Pride Week in Madrid, one of the most important events of its kind in Europe. IE University promotes the value of diversity as an inalienable part of the institution's identity. The IE Foundation is a founding member of REDI, an LGBT business platform taking part in LGBT+@Work.