Inside and outside the classroom, Ghalia loves traveling and learning about new cultures. She also takes pleasure in exploring the great outdoors, spending time with friends, listening to good music, indulging in delicious meals, and strolling through the city—the latter two of which Madrid is perfect for.
Her love of international environments, sense of adventure and passion for business encouraged Ghalia to choose the Bachelor in Business Administration at IE University. During her time at IE University, Ghalia had an enriching experience both professionally and personally. She's met many fantastic people along the way, developed new ways of thinking, and pushed herself to try different things.
Throughout her undergraduate experience, Ghalia realized the importance of networking and the value of the widespread IE University network. This was especially true when she was searching for an internship and received an abundance of guidance and support from her fellow students, alumni and professors.
The help she received from IE University inspired her to give back. Ghalia participated in the IE University student exchange through the IEU Amigo Network, in addition to serving as a mentor for first year students and as a class representative.
To say the least, Ghalia's undergraduate career has been very enriching.
Academically, Ghalia enjoyed the progression from basic studies to more advanced and niche subjects, including the opportunity to study unique subjects such as Human Rights for Women and Girls, and Negotiating the Best Deal. Moreover, having the opportunity to try different things and explore personal interests has been a highlight of her time at IE University. During her first year, she was a part of The Stork, an independent student newspaper and served as Culture Editor for the first edition.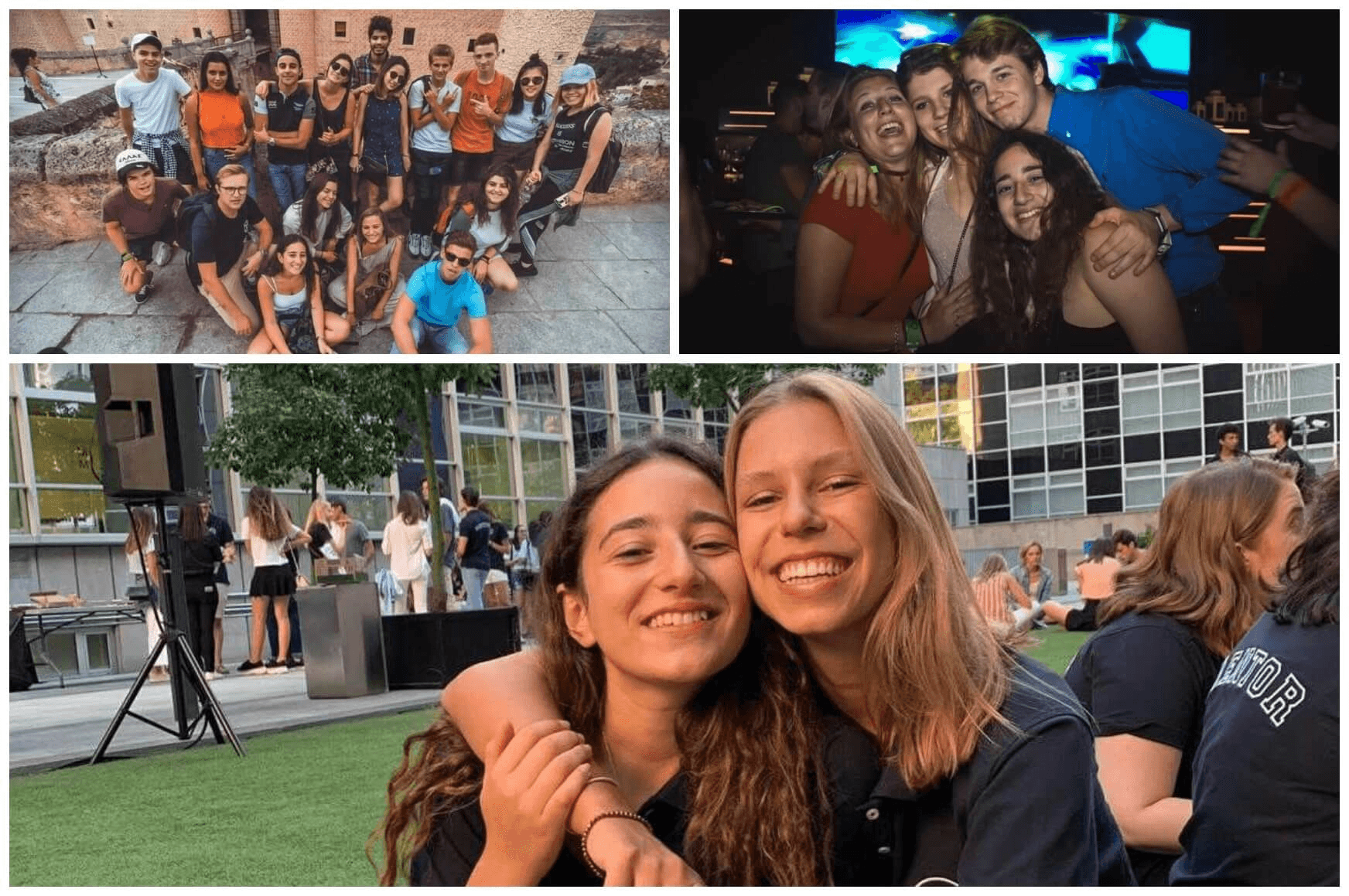 Ghalia has taken advantage of IE University's huge extracurricular offerings and dabbled in many clubs and teams, including drama club, surf club, ski club, consulting club, and the sailing and basketball teams. Through the consulting club Ghalia was able to experience the world of consulting and get a taste for intellectually challenging projects. Thanks to this experience, she was able to better assess whether consulting was something she was interested in doing later down the road.
Another of Ghalia's major achievements was creating the IEU North Africa Club Madrid Chapter with fellow classmates where they were able to network, share and discuss their culture and traditions with the IE University community. The club allowed Ghalia to expand her network, participate in new and exciting activities, and meet many different people from IE University.
Ghalia's other exciting undergraduate milestones include participating in projects for the consulting firms Puentes Global and 180 Degrees Consulting; participating in case competitions; and completing several internships in communication, PR and consulting, including one with Danone.
In the future, Ghalia hopes to work in the sales department for a company such as LinkedIn, Google, Amazon or Salesforce. These companies appeal to Ghalia for similar reasons that IE University did—they're global, creative, push boundaries, encourage growth and value entrepreneurship. She's also very passionate about consulting—especially strategy—as she believes that it helps your brain to think efficiently and learn quickly, while allowing you to forge great connections in key industries.
All of Ghalia's experiences at IE University have helped her to grow and define her future. If she could offer one piece of advice to those just starting their IE University adventure, it would be to take advantage of all of the amazing opportunities available. As someone wise once said, "In the end, we only regret the chances we didn't take."